I don't care if I never get back…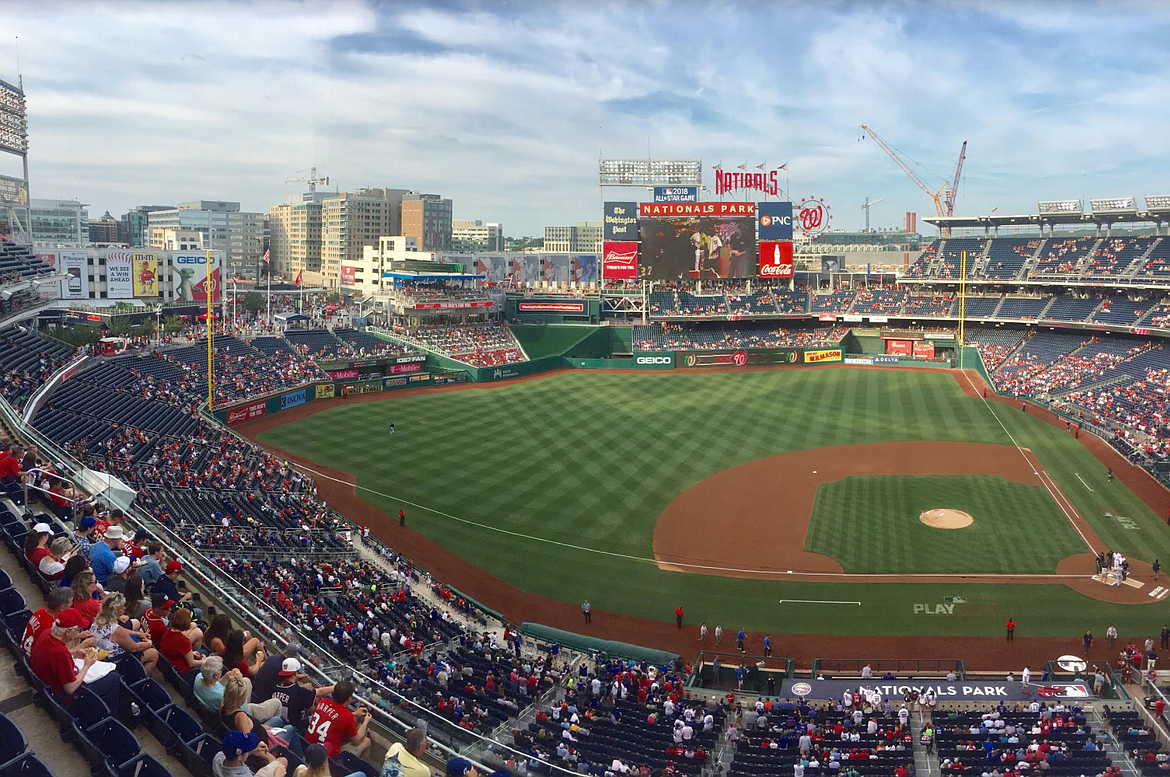 Nationals Park in Washington, D.C., is one of Rick Coe's favorite stadiums. And he would know how to rank them since he has been to all 30 active Major League Baseball stadiums, plus 10 that are now defunct.
Courtesy photo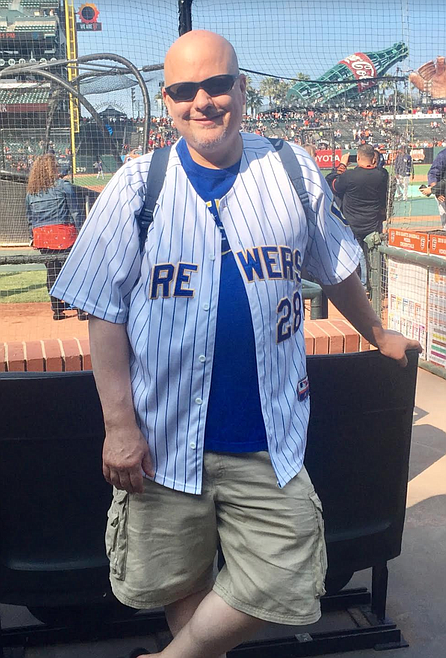 Rick Coe, a Wallace native, who became a Milwaukee Brewers fan during his time living in Wisconsin.
Courtesy photo
Previous
Next
by
Josh McDonald
Staff Reporter
|
May 19, 2020 1:08 PM
Local man's passion for baseball has taken him across the country to see 40 different MLB fields
"Baseball is like church. Many attend, few understand."
— Leo Durocher
Rick Coe understands.
Since 1977, Coe has experienced 40 different Major League Baseball (MLB) stadiums, including every active stadium as of 2018, and 10 stadiums that are now defunct.
Mr. Coe stopped by the SNP office for an interview on the SNP NOW! Podcast.
Coe has always found baseball fascinating, both as a player and then as a spectator.
As a kid, he can remember standing in front of a mirror and would pretend he was Luis Tiant and Bob Gibson.
A decent ball player himself, from the time he was a child Coe always dreamt of being a MLB player because he couldn't shake his absolute love of the game, both the playing side and the strategic side.
"I love baseball, I always have," Coe said. "I consider baseball a chess match within a chess match surrounded by a zenith ability that I absolutely marvel at."
Coe has lived in Wisconsin for the past 30 years after growing up in the Silver Valley, and during his time in the Badger State he grew fond of the hometown Milwaukee Brewers.
Coe has seen quite a few Brewers games, both at Milwaukee County Stadium and Miller Park, but his road to seeing 40 different stadiums began with one of the 10 that are no longer in use.
And not one of the 40 that he is particularly fond of.
"I started with the Kingdome in Seattle," Coe said. "I always remember the worst ones, like some of the worst ones were the Kingdome, it was an eyesore, Veteran's Stadium in Philadelphia was nasty, the Metrodome in Minneapolis, home of the Twins, was not really conducive for baseball."
Coe saw the Mariners, Seahawks and SuperSonics play inside the Kingdome, but believes the building was more designed for football than either of the other two sports.
"Being the first time I ever went there, it was surreal," Coe said. "Just looking at the crowd, all of it, taking it all in. This was my first game ever and I had dreams of seeing a Major League Baseball game. I used to go to quite a few Spokane Indians' games, but this was a dream."
While Coe has the unique privilege of being able to say he saw three sports played in one arena, he has also seen one franchise play their home games in three different arenas.
The Montreal Expos were a franchise 35 years (1969-2004) before they were relocated to Washington, D.C., and became the Nationals.
Coe saw the Expos play at Olympic Stadium (built for the 1976 Olympic Games) and has seen the Nationals play at Robert F. Kennedy Memorial Stadium and at their current home, Nationals Park.
Coe has marveled at the evolution of ball parks over the years, seeing them transition from being nothing more than large spectator buildings designed for simply watching sports, to now seeing them add things like gardens, playgrounds, restaurants and making the magnificent edifices more of an attraction than ever before.
"I don't know when or where it happened, but the owners got smart and said, 'let's make this a friendly environment for all ages,'" Coe said. "They caught on and realized that if they want to bring in crowds, they had to make it conducive to the fans, even the fair-weather fans."
Coe ran down some of his favorite stadiums, including Fenway in Boston, where he sat in the exact same seats that Kevin Costner and James Earl Jones sat in when they filmed the Fenway Park scene for the movie "Field of Dreams," PNC Park in Pittsburgh and Seattle's Safeco Field, but his favorite has to be San Diego's PetCo Park.
"Their food is like gourmet, their beer is off the charts. It's a very nice looking stadium," Coe said. "They made it partially retro, but kept it to where it has the modern perks." Coe has even had some incredible interactions with MLB players, including Hall of Famer Cal Ripken Jr., but you'll need to listen to the podcast to hear the full story.
Coe has been to 150 MLB games, which is almost an entire season's worth, but has never once seen a no-hitter or caught a foul ball.
But he did come close once.
"The closest to catching a foul ball was at Tropicana Field (Tampa Bay Rays)," Coe said. "I was recording the final out of the Tampa versus Toronto game and had a foul ball bounce off the top of my foot because I froze and was afraid to drop my iPhone."
Coe's journey to see all 30 active stadiums was completed in 2018, ironically with Safeco Field (now known as T-Mobile Park) being the final stadium he needed and putting a Seattle bookend on a journey that had started at the Kingdome all those years ago.
Outside from the many Brewers games attended, the average cost for each trip to a new stadium was roughly $500.
The scheduled 2020 opening of the Texas Rangers' new home, Globe Life Field in Arlington, Texas, will officially end Coe's claim of visiting every active stadium, but I'm sure that will be rectified quickly.
To hear the full interview with Rick Coe, check out SNP NOW!, the official podcast of the Shoshone New-Press, which is available online at shoshonenewspress.com, Spotify, Apple Podcasts, PlayerFM and on most major podcatchers.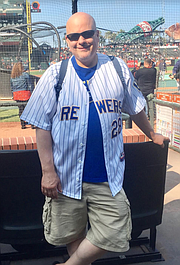 ---