St. Joe Valley Fire welcomes eight volunteers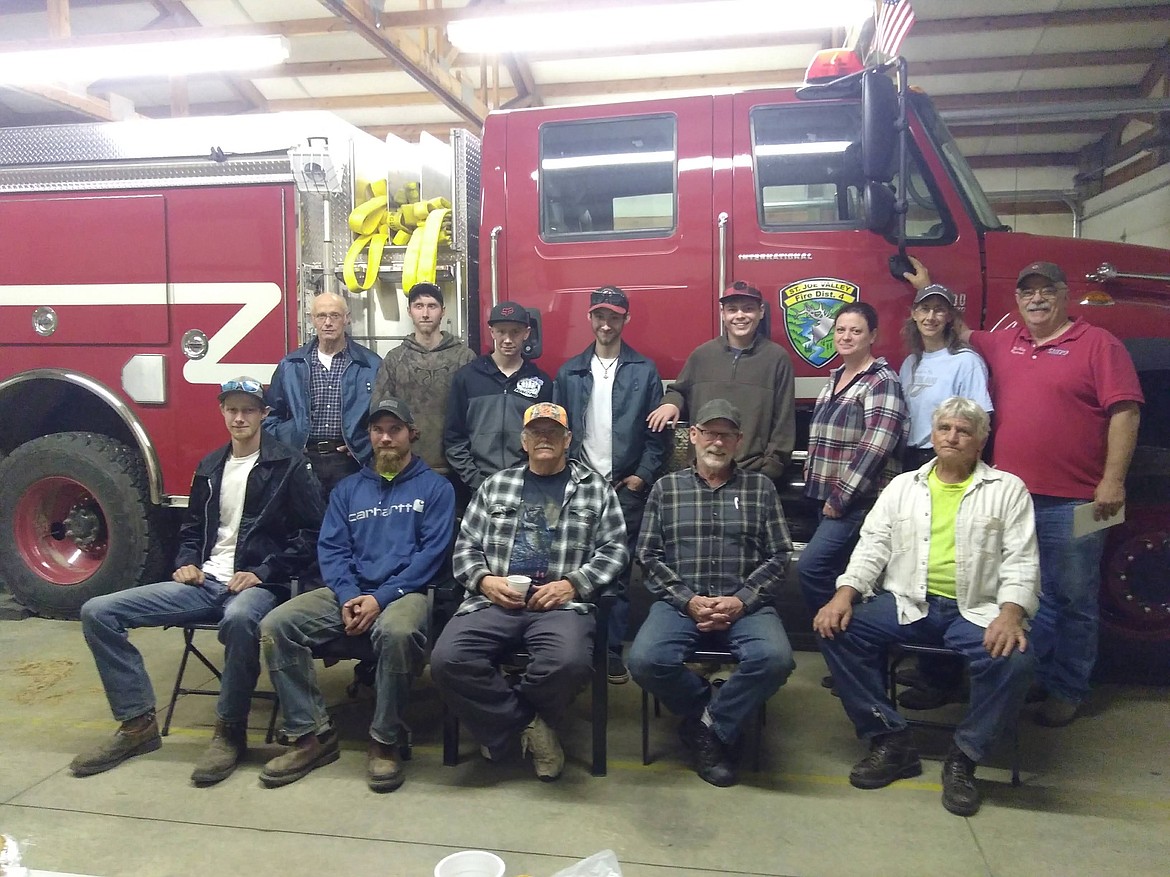 Photo courtesy of VICTOR CORNELL/ St. Joe Valley Fire District #4 new volunteer trainees. (Front) Thomas McQuade, Shilo Pfiffer, Gary Davis, Don Hanni, and Todd Codoni. (Back) Victor R. Cornell, Victor McQuade, Myles Hanson, Clayton McQuade, Jameson Priddy, Katie Priddy, Renee McQuade and Chief Larry Naccarato. (Not pictured) A.J. Rothauge and Tim Mueller.
CALDER – St. Joe Valley Fire District #4 added eight new volunteer trainees recently. This was only possible because of the expertise, dedication, and generosity of St. Maries Fire Department chief Larry Naccarato.
In addition to his duties to the City of St. Maries, the chief traveled to Calder two times a week, for two-and-a-half months, to hold four-hour long classes. These eight new trainees added to the six trained by the St. Maries Fire Department in 2018 brings the SJVFD #4 crew count to 14 volunteers.
With ongoing training and support from the Calder community, SJVFD #4 hopes to have an efficient fire department in the near future.
Anyone interested in joining SJVFD #4 should contact Calder Fire Secretary Victor Cornell at 208-245-7170.
---