EPA to begin Ninemile Creek work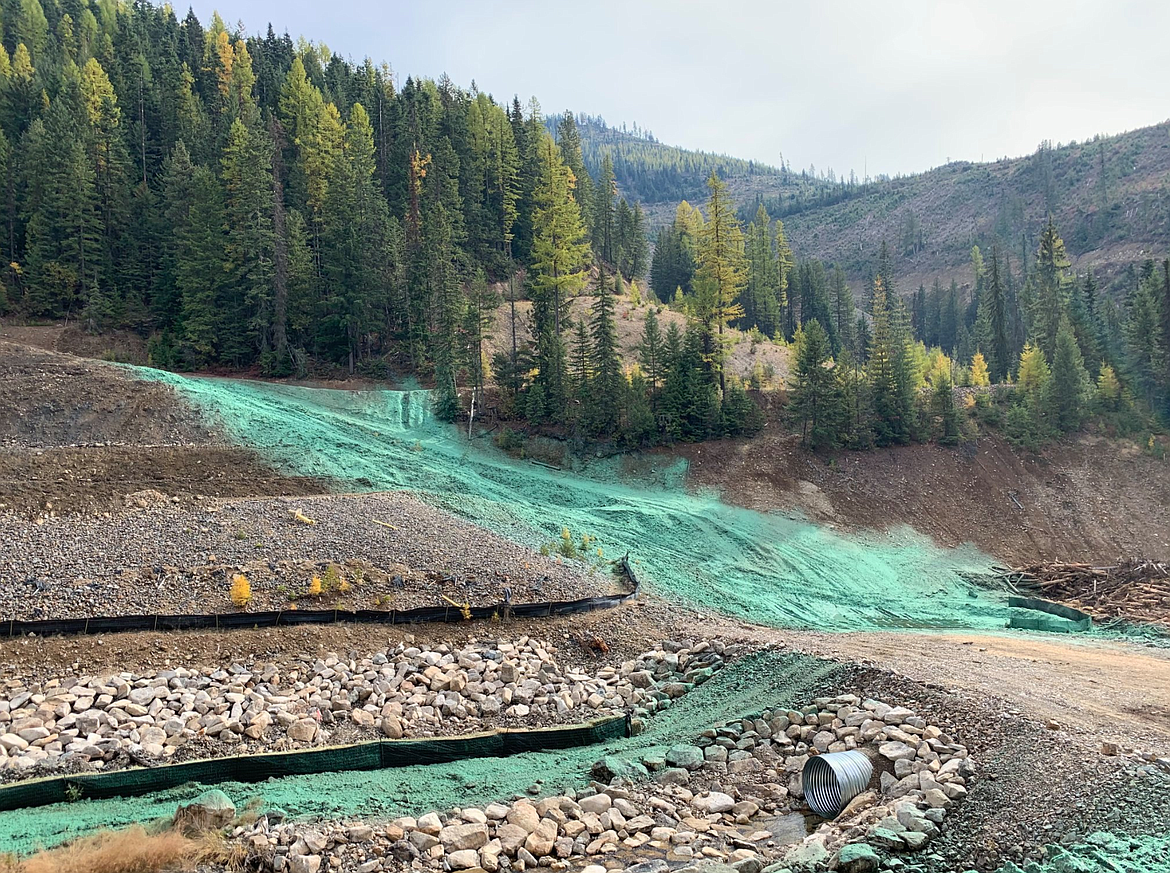 Beginning in June, crews with the Coeur d'Alene Work Trust will continue their work at the Interstate Callahan Millsite up Ninemile Creek area.
Courtesy photo
by
Josh McDonald
Staff Reporter
|
May 22, 2020 10:48 AM
WALLACE — Cleanup work will begin soon in Ninemile Basin as Coeur d'Alene Work Trust crews continue the efforts to remove sources of heavy metals from historical mine and mill sites.
Beginning next month, crews will begin prepping the site for the project, which includes getting the East Fork Ninemile Waste Consolidation Area ready to receive waste from Interstate Millsite.
Roughly 100,000 to 140,000 cubic yards of waste material and tailings from the millsite will be relocated to the consolidation area, which will help improve water quality, and protect the local ecology and people downstream.
Removing waste from old mine and mill sites like this one reduces health risks from metals like lead and arsenic.
The existing, contaminated creek channel will be removed, realigned and replaced, which should benefit both wildlife and the folks who have access to the water from the creek.
"For places like Ninemile and Canyon Creek, we prioritize based on their threat to the environment," said Tamara Langton, remedial project manager. "Be it wildlife or water quality, we're hoping that with this cleanup that these streams will stay clean and that we will see life in them again. However, keeping people safe is always the overarching theme of these projects."
Work will take place from 6 a.m. to 7 p.m., Monday through Friday. Trucks will use the same haul roads used during the 2019 construction season.
No state highway closures will be necessary. EPA expects this summer's work will wrap up in mid- to late-October, weather permitting.
This will be the second and final year of cleanup at the Interstate Millsite.
The EPA would like to assure that it is following safety regulations, including following COVID-19 guidelines.
"As we adjust to the evolving COVID-19 situation, EPA is making decisions about ongoing Superfund cleanup activity with the health and safety of communities, EPA staff, state and tribal partners, and contractors as top priority," said Mark MacIntyre, EPA spokesperson. "EPA wants to stress that its ability to respond to environmental emergencies at Superfund sites, or any other environmental emergency where our assistance is sought by state, tribal or local partners, remains unaffected and undeterred."
---