Get ready for the Jackass Half Marathon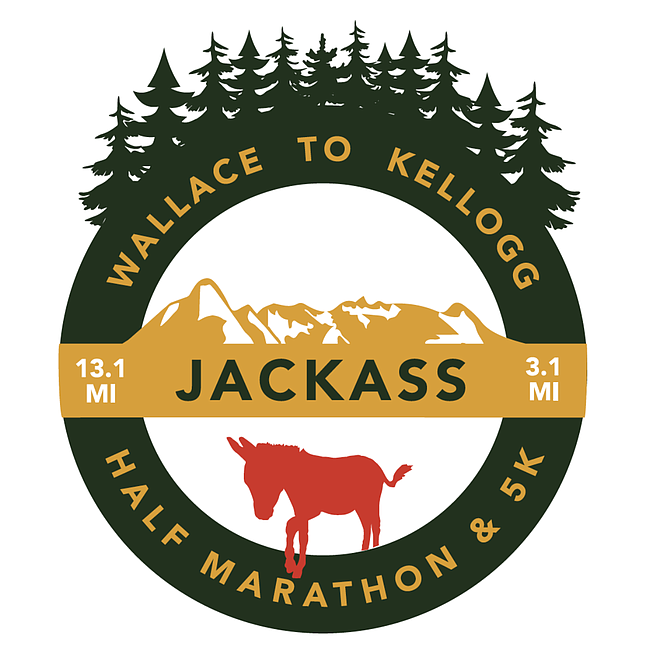 by
JOSH MCDONALD
Staff Reporter
|
May 22, 2020 10:48 AM
OSBURN — A new event will be taking place this fall and it already appears to be a growing success.
Silver Valley Chamber of Commerce directors Kelton Enich and Scott Albrethsen stopped by to promote the upcoming Jackass Half Marathon & 5K on the SNP Now! Podcast.
The inaugural edition of the race is slated for October, but registration is now open and both Albrethsen and Enich are excited by the response they have received early on.
Access to the Trail of the Coeur d'Alenes was part of the driving force for creating the new event, as well as the ability to attract different folks to the area during a time where tourism usually dips.
The distance between Kellogg and Wallace will play an integral part of the race, which allows for almost all of the half marathon to be covered in one straight shot.
"That kind of part of the inspiration of having the Trail of the Coeur d'Alenes too, but also realizing that it's almost half-marathon distance between Wallace and Kellogg," Albrethsen said. "It's going work out smoothly, and then experience the Valley, Wallace through Kellogg."
The course is almost entirely downhill, which should attract runners trying to set personal bests.
The race will begin beneath the viaduct that carries I-90 over Wallace, and will run along the trail until Big Creek, where there is a brief jaunt up and down Big Creek to make up the little mileage that was needed to guarantee the 13.1 miles, before finishing in Kellogg at Radio Brewing.
Running in October also provides the runners the ability to experience one of the Silver Valley's more scenic seasons in the fall.
"Fall is the best time to run a race," Enich said. "You can start later in the day because it's not scorching hot, and the colors are going to be epic."
With several things being moved and rescheduled due to the pandemic, the selected date was one that was open and hasn't had anything conflict with it.
The race already has exceeded the Chamber's initial expectations, with over 140 registered racers already and still months before registration closes.
The end of the race will also coincide with Radio Brewing's 3rd Anniversary Block Party.
"We've been planning with them strategically to have the events on the same day," Enich said. "It's going to be awesome."
The Jackass Half Marathon & 5K is scheduled for Oct. 3.
Registration is available online at raceroster.com or by visiting the Jackass Half Marathon & 5K Facebook page.
To hear the full interview with Scott Albrethsen and Kelton Enich, check out SNP Now!, the official podcast of the Shoshone New-Press, which is available online at shoshonenewspress.com, Spotify, Apple Podcasts, PlayerFM and on most major podcatchers.
---