Tigers win big in playoff opener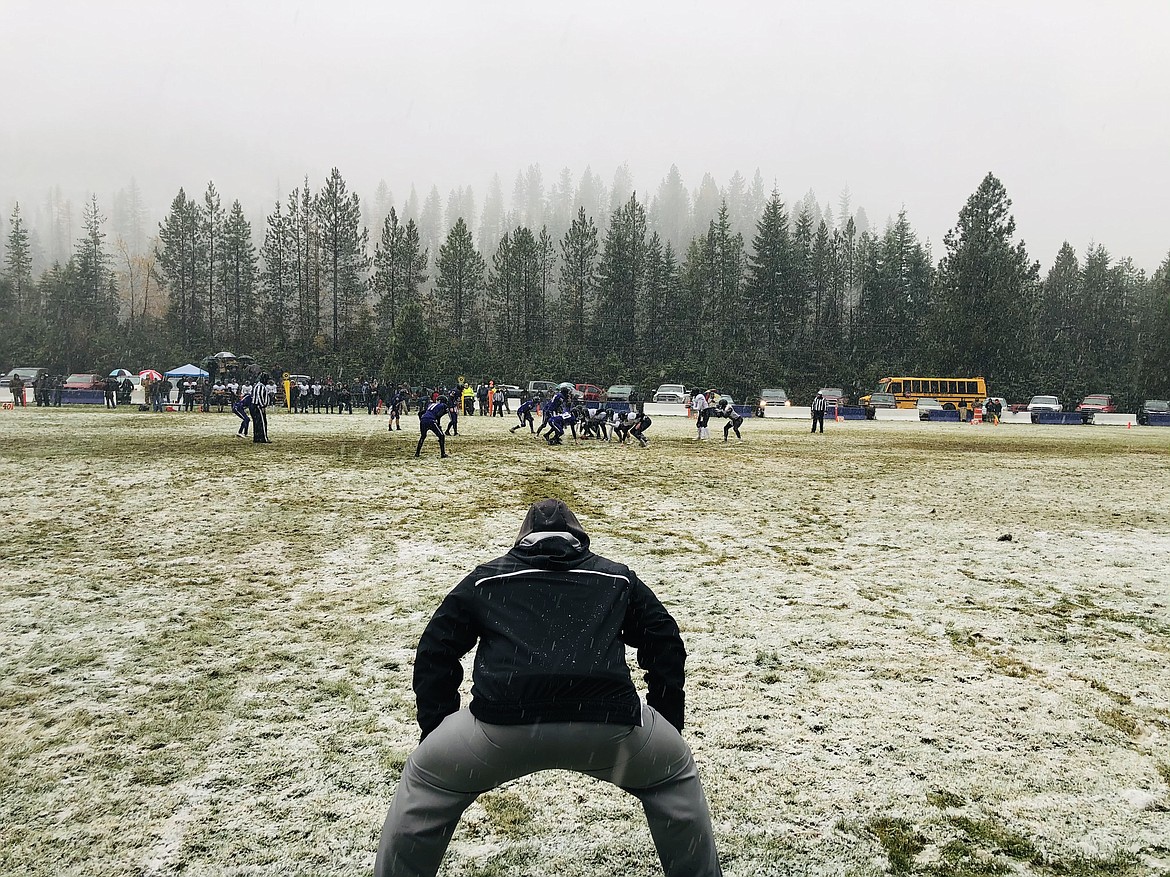 Mullan-St. Regis defensive coordinator Jesse Allan watches his defense intensely during the Tigers 28-12 win over Horseshoe Bend.
Photo by JOSH McDONALD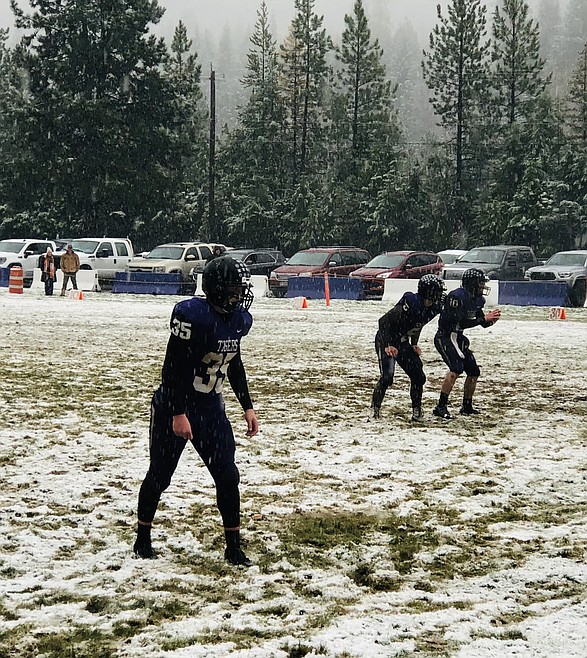 Tiger freshman John Pruitt lines up just before making his big third quarter touchdown grab.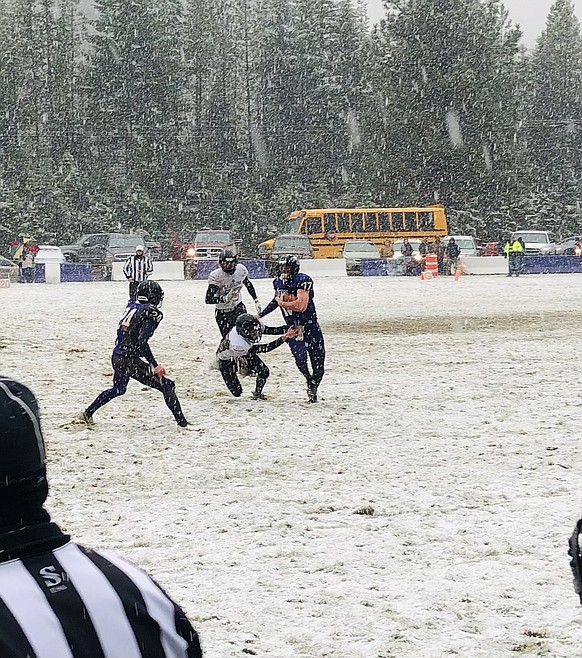 Adam Ball stiff arms a Horseshoe Bend defender during an early run in their playoff game last weekend.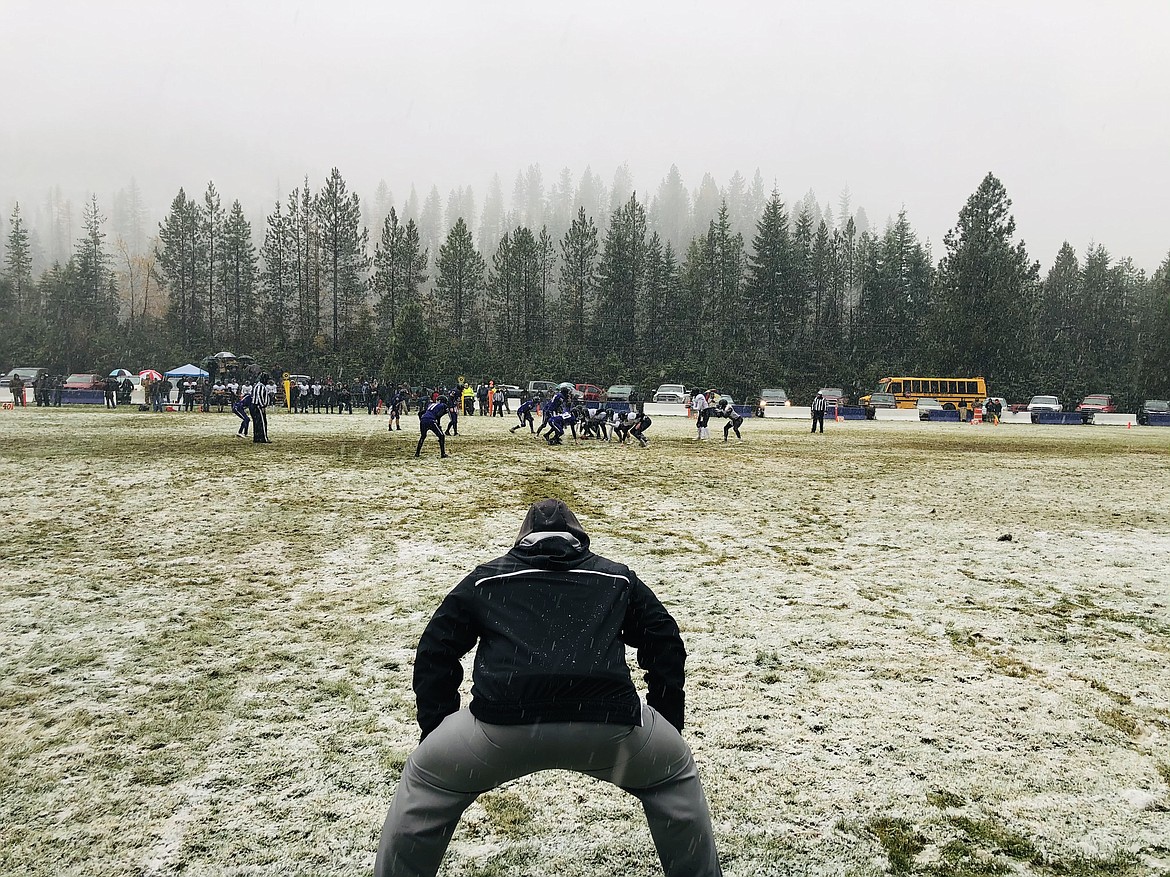 Mullan-St. Regis defensive coordinator Jesse Allan watches his defense intensely during the Tigers 28-12 win over Horseshoe Bend.
Previous
Next
by
JOSH MCDONALD
Staff Reporter
|
November 9, 2020 2:35 PM
MULLAN — It only took two plays for Mullan-St. Regis to get on the scoreboard, but after that it was an absolute dog fight as the Mullan Tigers knocked off the Horseshoe Bend Mustangs 28-12 in the Idaho 1A D2 Quarterfinals.
John Drager Field was equal parts snow and mud, making any sort of move outside of charging straight ahead almost impossible, and neutralizing the Mustangs' air raid offense.
After making a stand inside their own five-yard line, Mullan scored on a pass from sophomore Caleb Ball to Luke Trogden who took it 95 yards to get the Tigers on the board.
The Mustangs responded quickly, and punched in their first score on a quarterback dive from Colten Meyer.
On the next drive, Ball turned a broken play into a 60-yard run that was punctuated by his older brother Adam scoring the first of his two touchdowns on the day and put the Tigers up 14-6 at the half.
Tiger coach Stetson Spooner spoke highly of his prized runningbacks Adam Ball and Trogden and for good reason.
When Luke and Adam do their thing defenses just don't hold up man," Spooner said. "Those two are different monsters."
Tiger freshman John Pruitt caught a 41-yard pass from Ball in the third quarter to extend the score to 20-6, but Meyer would answer immediately to get the Mustangs back within one possession.
Midway through the fourth quarter it felt like Horseshoe Bend had seized momentum, but a slew of unsportsmanlike conduct penalties advanced the Tigers to their goal line and Adam Ball put the final nail in the coffin with a two-yard scamper into the endzone.
It was a game of big plays, and now the Tigers are looking at a heavyweight matchup with top-ranked Dietrich for a shot at a spot in the title game.
"Good teams find ways to win and we did that," Spooner said. "Horseshoe Bend has some dudes too–some real studs. They had an awesome season and I'm sure we'll be battling in playoff games for years to come."
For Spooner and his co-op, the last few seasons have meant a lot to him as he has seen the support – not just from the Mullan and St. Regis communities, but from the Silver Valley as his Tigers have made their playoff runs.
"We are excited as a team, as schools, and as communities," Spooner said. "To see all the support from the entire silver valley is really cool. We compete against each other constantly but to see the support shown by the entire Valley when Kellogg and Wallace girls head to state for Volleyball or Wallace and Kellogg's boys basketball, or Kellogg Golf, and now our recent football success is really cool and means a lot."
Mullan will face Dietrich on the road at 1 p.m. (MST) this Saturday in the 1A D2 Semifinals.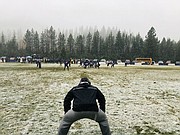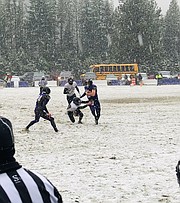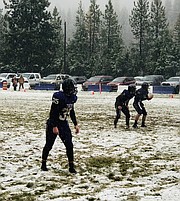 ---