Pinehurst man gets probation for display of sexual material
by
CHANSE WATSON
Managing Editor
|
October 12, 2020 8:00 PM
WALLACE — The Shoshone County Courthouse played host to Law Day on Oct. 7, where District Judge Scott Wayman had more than 25 various criminal cases presented before him.
Due to COVID-19 restrictions, the day's proceedings were streamed online via Zoom. Only individuals who were currently incarcerated and essential courtroom personnel were allowed into the room.
Among the many cases that were in the spotlight last Wednesday was that of Pinehurst resident, Blaine Thompson.
Coming into Law Day, Thompson was facing three separate drug charges including possession of methamphetamine (felony), marijuana (misdemeanor) and drug paraphernalia (misdemeanor), on top of a public display of offensive sexual material charge (misdemeanor).
Following months of back-and-forth between prosecution and defense, the matter was scheduled for a motion to suppress the evidence by the defense. In light of the issues raised, the state extended an offer to resolve the case which left the state and the defense free to argue over probation (supervised vs. unsupervised).
According to court documents, these charges all stemmed from an incident that occurred on May 26 when Pinehurst Police Officer Jeff Demery was contacted by a Pinehurst Elementary School employee. This employee reported that one of the residences across from the school had a large wooden penis statue erected on its front porch.
Having already warned Thompson on a previous occasion to take the statue down, Demery went back to the house at 112 S. Third to speak with him.
Upon arrival, Demery stated in court documents that he made contact with Thompson after knocking on the door. At which point, an erratic Thompson proceeded to invite Demery into the home and tell him about multiple illegal items he had in his home (including drugs).
Thompson was then taken outside and handcuffed with the help of PPD Chief Tami Holdahl.
In conversation with the officers, Thompson allegedly explained that he left the wooden penis out to get Demery's attention, because he wanted them to come to the house.
Thompson also spoke about being under the influence of multiple narcotics at that time.
After giving the officers consent to search his home, Demery and Holdahl were directed by Thompson to "stacks of items that contained either drugs/paraphernalia/guns/or money."
Thompson was then taken into custody at that time for a detox hold.
When it came to prosecution, the deal that was presented and accepted had Thompson pleading guilty to the public display of offensive sexual material charge, in exchange for the drug charges being dropped.
Oxendine explained that the plea deal was offered in-part to possible evidence suppression by the defense.
"Having him plead to the one count, we could really attempt to address the goals of sentencing in order to ensure we didn't have any conduct like this in the future," she said. "Our primary concern was his behavior and ultimately the reason that he had this penis on his porch and wouldn't take it down, despite repeated requests…"
At the very tail end of Wednesday's Law Day, Allen and defense attorney Christopher Schwartz made their cases for what sentence Judge Wayman should impose over video call.
Allen, who recommended supervised probation, a modest fine, and suspended jail time, argued that the displaying of the penis statue was linked to Thompson's drug use.
"What is concerning to the state is that in review of (police) reports, officers…investigating this crime expressed their concerns over Mr. Thompson being under the influence at the time…," he said. "I don't know if Mr. Thompson would have engaged in this sort of conduct, displaying sexually explicit materials publicly, had he been sober on that occasion."
Allen also had Mike Smith, Shoshone County's adult misdemeanor probation officer, speak on the call.
Smith spoke about Thompson's previous drug tests and recommended outpatient substance abuse services.
Schwartz attempted to counter Allen's argument by pointing out that the charge Thompson was pleading to was not drug related and as such, shouldn't influence the judge's judgement.
"The state cannot say we do not have the evidence for a drug possession charge, then claim that you should sentence the person as if they were being charged with it," he said. "Mr. Thompson has pleaded guilty to making a piece of art and displaying it in an inappropriate manner…The only conduct you are sentencing him for is making a piece of art that society does not find acceptable."
Wayman, understanding that this was a compromise between the two parties, decided to side with the state and even added in a bit more.
"Your piece of art was displayed and you were advised to put it away and abide the police officers. Then it came out again right across the street from the school in Pinehurst. That is a red flag that someone is either thumbing their nose at law enforcement or is disregarding some good advice that was given to you by a police officer," Wayman said.
The judge also acknowledged that while the charge Thompson was pleading to was not for drugs, it was certainly related to their use.
"You were not behaving like a normal human being…your behavior that day seems to have been influenced by whatever substance you were taking," he said. "That behavior, while under the influence, the court can infer that led to the placing of that statue out on the front porch, in full view of school kids and their parents."
Wayman ended up imposing a $500 fine and 30 days of unscheduled jail time as a condition of supervised probation for two years.
This supervised probation could be converted to unsupervised in a year with good behavior.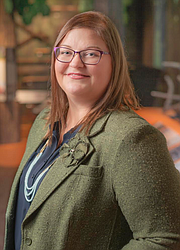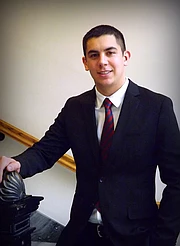 ---