County P&Z recommends Comp. Plan amendments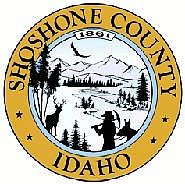 by
CHANSE WATSON
Managing Editor
|
October 16, 2020 11:32 AM
WALLACE — Proposed amendments to Shoshone County's Comprehensive Plan are one step closer to becoming official, following Wednesday night's County Planning & Zoning meeting.
After a lengthy discussion period, the P&Z Commission voted to recommend certain parts of a proposed amendment, submitted by Wallace resident Courtney Frieh, to the Board of County Commissioners. If the recommendations are also approved by the BOCC, certain tweaks would be made to the county's Comprehensive Plan that involve hillside development (especially around Wallace).
Planning & Zoning Administrator Dan Martinsen explains that a county's Comprehensive Plan is essentially what building and zoning codes are based on. While the content of the plan is not law/code, it is used as a guiding principle when the P&Z Commission creates said laws/codes.
Once Frieh introduced her proposed amendments on Sept. 9, the commission opened the topic up to the public for comment. Since then, they received more than 80 letters from residents.
An overwhelming majority of the letters submitted were in favor of the amendments. It was also noticed by the commission that nearly all of the "in-favor" letters were authored by Wallace residents, while nearly all of the "against" letters were from residents outside Wallace. Wallace and Mullan were the only two cities to officially take a stand on the issue, with Wallace Mayor Lynn Mogensen expressing her support and Mullan Mayor Don Kotschevar opposing it.
Initially starting with seven proposed amendments, the commission batted them around and worked with Frieh until only two remained — Amendments 5 and 6. On top of this, the wording of Amendment 5 was changed.
Originally worded as, "direct new development to land outside of the hillsides and mountains," it now reads as, "develop design standards and criteria for development on hillsides."
Amendment 6 remains the same and reads, "The City of Wallace's designation as a historical site should be protected and enhanced by preserving the natural environment and mountains surrounding Wallace through adoption of a mountain overlay zone."
This last amendment was especially important to Frieh.
"(That) ultimately has been my goal from the outset of this project, because Wallace is unique and is one of the only towns in America that is federally protected on the historic registry."
Her hope is that with the deletion of the more broad-spectrum, county-wide amendments, many of the proposal's detractors may be satiated.
"I thought it was a good compromise for all stakeholders," she said. "I was comfortable deleting five of the amendments in favor of leaving two."
Discussion regarding hillside development heated up in the community in August/September following a 500-acre purchase of land earlier this year, located south/southeast of Wallace. Included in this land deal with Layton Land & Timber are several undeveloped hillsides that surround the city, but were originally believed to reside in the county.
Concern over what the land's new owners, Ryder Gauteraux and Charles Jones, are going to do with the property sparked multiple letters to county officials and even the creation of a Facebook group, "Save the Hillsides."
Despite her admitted focus on Wallace's hillsides, Frieh maintains that her amendments are not directed at any one person or place.
Gauteraux, who spoke with the News-Press following the P&Z meeting, believes otherwise.
"Since this really is directed towards the property above Wallace, it is personal because it is personally directed towards our property and they've tried to fluff it up as everything else," he said. "It's sad that they wouldn't just reach out and work on a conservation easement (with us), because their desires are actually similar to our desired use of the property."
According to the The National Conservation Easement Database, "A conservation easement is a voluntary, legal agreement that permanently limits uses of the land in order to protect its conservation values. Also known as a conservation restriction or conservation agreement, a conservation easement is one option to protect a property for future generations."
Another item of interest was brought up in the meeting by Commissioner Carl Hill, who pointed out that a large majority of the Wallace hillside (the Gauteraux/Jones property visible from town) actually does not reside in the county, but instead lies within the city limits of Wallace.
This revelation is important, as anything that would be built on that land would be subject to city rules and regulations — not the county.
Frieh states that she already has plans to introduce similar proposals to the amendments on the city level.
Neither the county, or the city of Wallace, have received any building applications for any development on the south/southeast Wallace hillsides.
The finalized recommendation will be presented to the BOCC sometime next week. What happens then will be determined by the BOCC.
---