Experienced Tigers ready to run NSL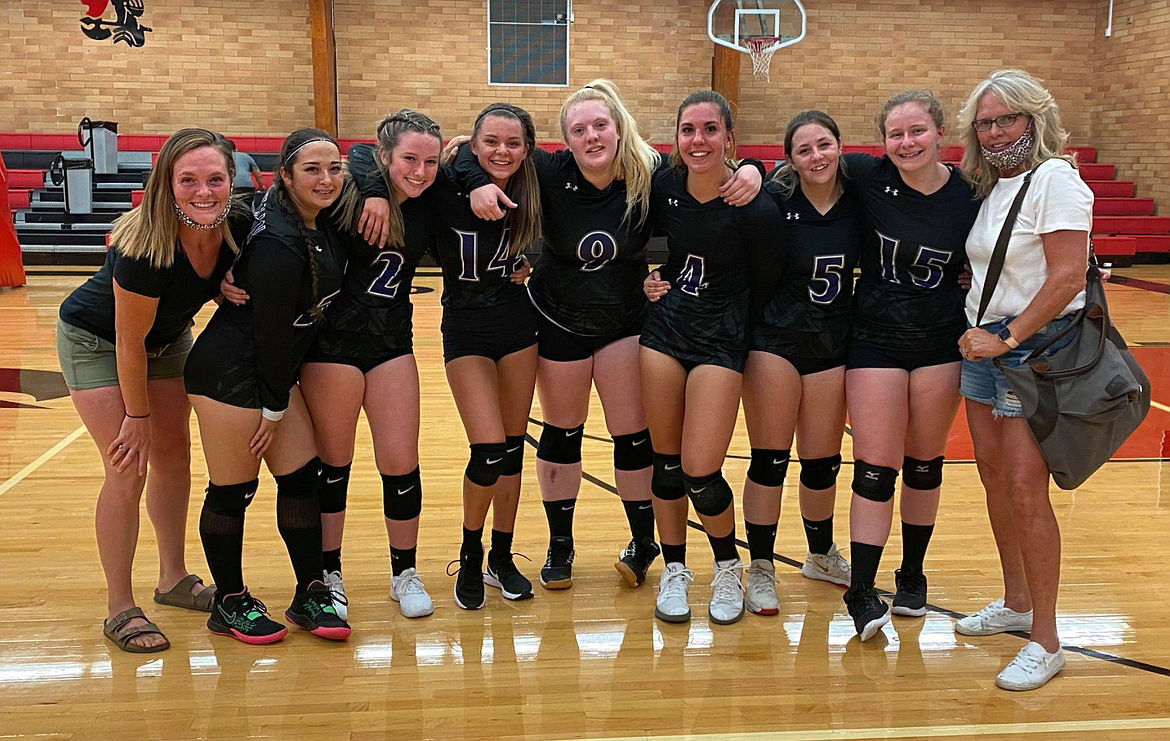 Courtesy photo The Mullan volleyball team pictured from left are Coach Kami Rasmussen, Autumn Charvez, Kara Stahle, Jazzmyn Nelson, Leah Frazier, Talowa Fallingwater, Sairah Haig, Emily Dykes and Head Coach Dawn McKinnon.
Courtesy photo
by
JOSH MCDONALD
Staff Reporter
|
September 11, 2020 12:16 PM
MULLAN –– Things are going to be a lot more interesting for the Mullan High School volleyball team in 2020.
The North Star League has been trimmed down to just Mullan, Kootenai and Clark Fork, meaning that the path to the state tournament is not going to be the same as it has been in previous seasons.
In light of this, Mullan has scheduled themselves competitively, adding several bigger schools including Priest River, Kellogg, Lakeside, Genesis Prep and North Idaho Christian to their schedule in hopes of being able to make a serious run should they find themselves in a state tournament later this fall.
Dawn McKinnon has more than two decades of coaching experiencing for the Purple and Silver, and despite having a small team she has one that is brimming with experience.
Seniors Talowa Fallingwater and Emily Dykes have been a part of the program for years and have endured the growing pains of playing shorthanded, but that level of competitive experience and leadership has made the Tigers dangerous.
"Talowa and Emily are athletes to watch because they are all around great players," McKinnon said. "We're running with seven girls this year. But our girls are very dedicated and ready for the season as they spent all summer working in the weight room."
If Mullan can find their groove, win some key matches and their district tournament, the small but mighty squad from Mullan could lock up the school's first state volleyball berth since 2012.
McKinnon is going to rest on her laurels, her mantra that hard work beats talent when talent doesn't work hard will more than likely be on display nightly for Mullan.
---