SMC once again in the top 100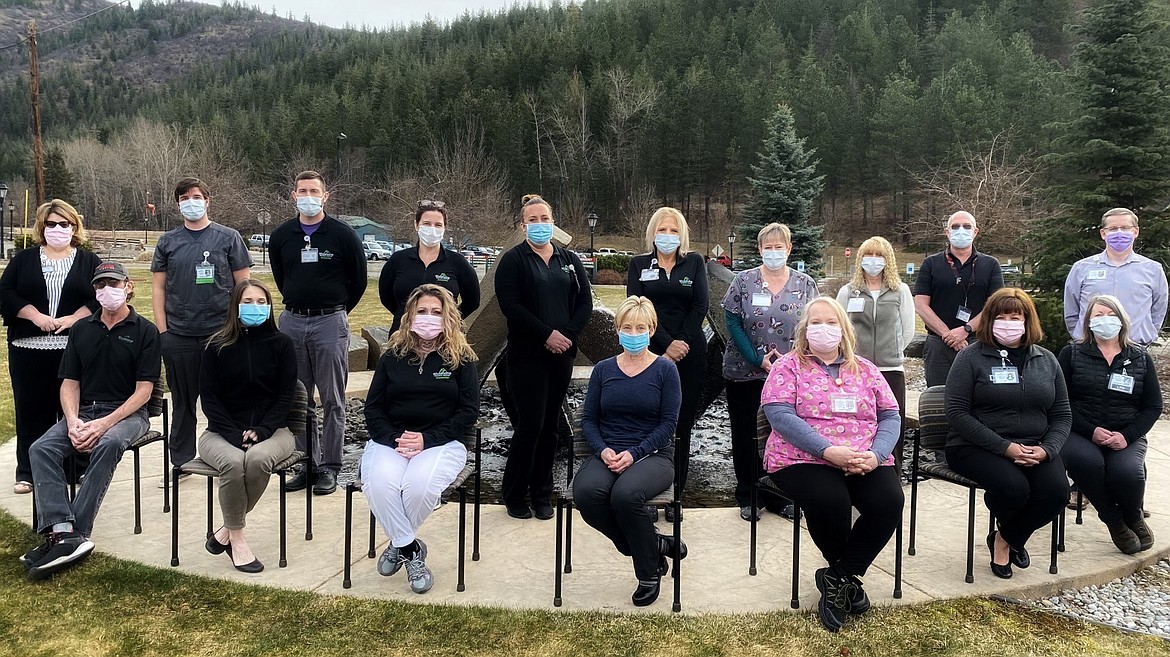 The staff and administration at Shoshone Medical Center gather for a photo to commemorate being named as a Top 100 Critical Access Hospital. The national recognition is handed out by The Chartis Center for Rural Health.
Courtesy photo
by
JOSH MCDONALD
Staff Reporter
|
April 1, 2021 2:26 PM
KELLOGG — Shoshone Medical Center has been named a 2020 Top 100 Critical Access Hospital by The Chartis Center for Rural Health.
As one of more than 1,300 critical access hospitals in the country, the award is one that SMC and its leadership is excited to receive, especially since it was the only facility from Idaho recognized in the top 100.
"This recognition is a reflection of the dedication and care provided by our entire SMC team," said SMC CEO Paul Lewis. "It also highlights Shoshone Medical Center's ongoing commitment to fulfill our mission to provide excellence in health care. We appreciate the opportunity to continue to provide this level of care in our local communities."
This is the third consecutive year for SMC and this award, something that the staff is proud to hang their hat on.
"I am so very proud to be part of the staff at SMC," the hospital's chief nursing officer Karen Mann said. "This last year, we all have seen so many changes in a short period of time. Our staff has adapted and gave their all to take care of our patients and each other. This award is only a small reflection of the compassion and caring that our staff gives every day. We are so very proud to serve our community."
Critical Access Hospital is a designation given to eligible rural hospitals by the Centers for Medicare and Medicaid Services, the CAH designation is designed to reduce the financial vulnerability of rural hospitals and improve access to health care by keeping essential services in rural communities.
Compiled by The Chartis Center for Rural Health, this 11th annual recognition program honors outstanding performance among the nation's rural hospitals based on the results of the Hospital Strength INDEX.
"The Top 100 program continues to illuminate strategies and innovation for delivering higher quality care and better outcomes within rural communities," said Michael Topchik, National Leader, The Chartis Center for Rural Health. "We are delighted to be able to spotlight the efforts of these facilities through the INDEX framework."
Over the course of the last 11 years, the INDEX has grown to become the industry's most comprehensive and objective assessment of rural hospital performance. Based entirely on public data and utilizing 36 independent indicators, the INDEX assesses rural hospitals across eight pillars of performance, including market share, quality, outcomes, patient perspective, cost, charge and financial efficiency. The INDEX framework is widely used across the nation by independent rural hospitals, health systems with rural footprints and state offices of rural health, which provide access to INDEX analytics through grant-funded initiatives.
"I am very proud that SMC has been recognized as a Top 100 CAH for three years in a row," said SMC CFO Donja Erdman. "That is a testament to the great care we provide our patients and the great staff that work here. Thank you to all the staff for their hard work."
---