Paw Pawrade sees massive turnout!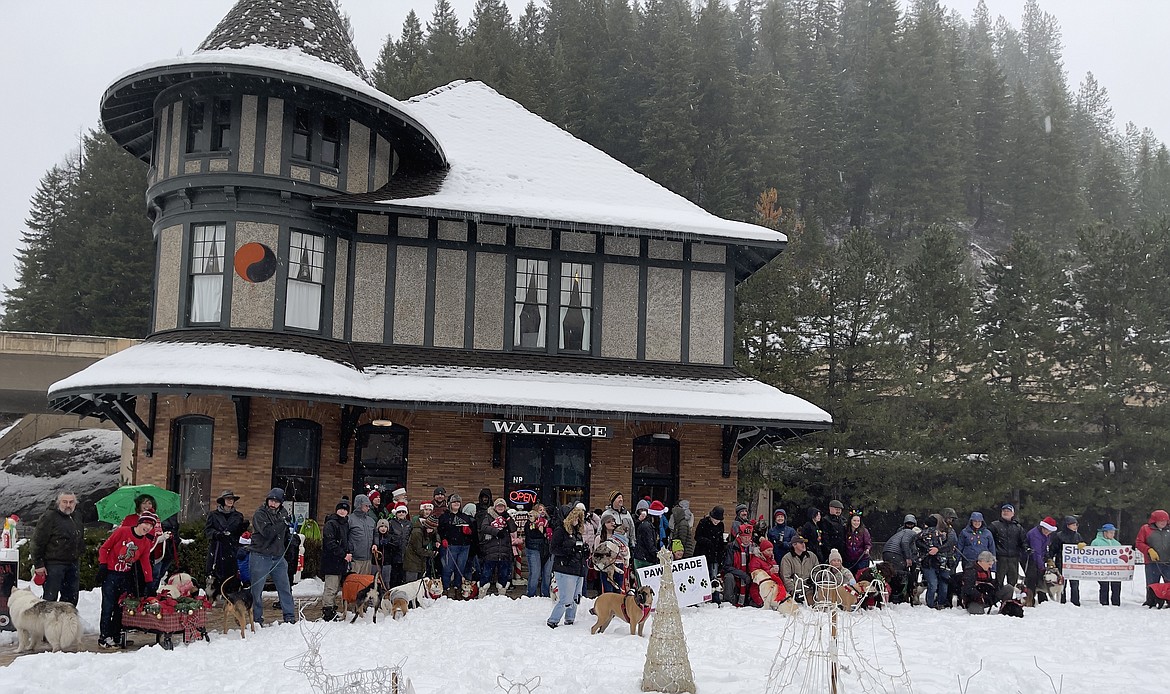 |
December 13, 2021 3:16 PM
Over 60 dogs and their humans braved the rain and snow on Saturday for the 2021 Paw Pawrade.
Organizer Cindy Lien would like to thank the volunteers who made the event possible.
"Special thanks" to Janet Fraser, Robin Hack, Jim and Rayma Shields, Jordan Thomas, Indy Behrendt, Amy Lynn, Heather Branstetter, Don Lien, SCSO, the Depot and, "of course," Santa (Jim Price).
The two winners for best costume went to Scott and Sarah Birkbeck's "Babe" and Gina Carlson's "Lady".
Recent Headlines
---