Josephine Louise (Behm) Galbraith, 74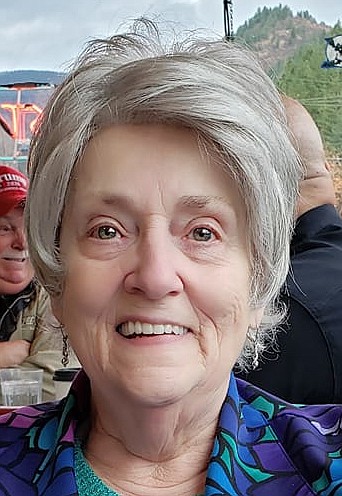 |
January 4, 2021 1:40 PM
Beloved sister, wife, mother, grandmother and great-grandmother, Josephine (Joy) Louise Galbraith, 74, of Kellogg, Idaho, went to be with the Lord Dec. 18, 2020. Joy was born on Oct. 6, 1946, in Oshkosh, Wis.; the daughter of George and Ann (Lewis) Behm.
Joy grew up and attended school in Idaho's Silver Valley. She graduated from Kellogg High School in 1965.
Joy married Ernest Eugene Galbraith in Kellogg in 1968. They had three children: Melissa, Jacob and Marcia.
Joy's pride and joy were her grandchildren and great-grandchildren. She was a loving grandmother who dearly loved time spent with her grandkids.
Joy was primarily a homemaker who also worked over the years as a waitress, assistant teacher and a home daycare provider.
Joy loved the Lord and was a proud member of the Family Worship Center in Kingman, Ariz., as well as the Silver Valley Worship Center in Smelterville, Idaho.
Joy is survived by her daughter, Melissa (James) Driskell of Pinehurst, Idaho; her son, Jacob (Jennifer) Galbraith of Battle Ground, Wash.; her daughter, Marcia McGuire of Vancouver, Wash.; her sister, Barbara Johnson of Springville, Utah; her brother, Dennis Behm of Lakewood, Wash.; her brother, Arnie Behm of Osburn, Idaho; 14 grandchildren; six great-grandchildren; as well as numerous nieces and nephews. Joy was preceded in death by both parents, George and Ann; her husband, Ernie; her sister, Judith and her granddaughter, Joy Marie.
A celebration of life will be held in the Silver Valley summer 2021.
---