Mary Hendrickson, 88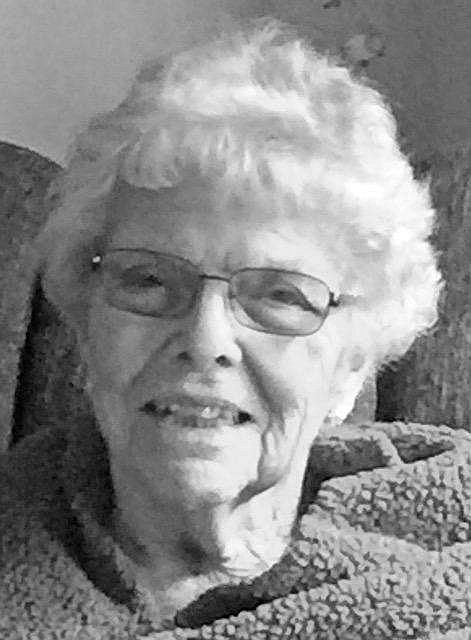 |
January 7, 2021 11:12 AM
Mary was born in Mullan, Idaho, on Sept. 14, 1932. Mary Hendrickson, 88, joined her heavenly Father on Dec. 4, 2020. The youngest child of Fred and Ada Bagshaw, she was preceded in death by her parents, one brother, one sister, three husbands, one daughter, one granddaughter and one great-granddaughter.
She graduated third in her class from Mullan High School in 1950. She had three daughters from her first marriage and married Walt Hendrickson in 1955, when she became the mother of another daughter and a son, a farmer's wife and a milkman all in one. She was married to Walt for 53 years.
She was a teacher in the Mullan School District where she started as a kindergarten teacher. After graduating from Eastern Washington University, she became a junior and senior high school teacher. Many students have fond memories of her as the girl's PE teacher and Drill Team Advisor. After leaving teaching, she worked at Bunker Hill, worked as a Realtor and substitute teacher for several years.
She married Floyd Culver in 2009. Mary was a very active 70-year member of the Order of Eastern Star (OES) where she was a Worthy Grand Matron in the state of Idaho. After "The Sound of Music" came out, she tried to make us into the Von Trapp family and had us kids singing at OES events. Many OES members have fond memories of her as a people person.
Mary was very proud of donating more than 15 gallons of blood. She was a caregiver for many years caring for Judy during her fight with brain cancer and driving dad to Coeur d'Alene for dialysis three times a week for many years. She was a social butterfly who loved being out and about, loved people especially children and babies and couldn't pass anyone without talking and teasing. She was not fond of cooking but made her "foamy devil" pancakes every Sunday when we were kids.
Mary is survived by four loving children, Lee Hendrickson, Kat McMillian, Lorna Steichen and Nancy Stevenson; 12 grandchildren and 24 great-grandchildren.
The family suggests donations be made in her memory to Alzheimer's Association.
---