Harley 'John' Hattenburg, 91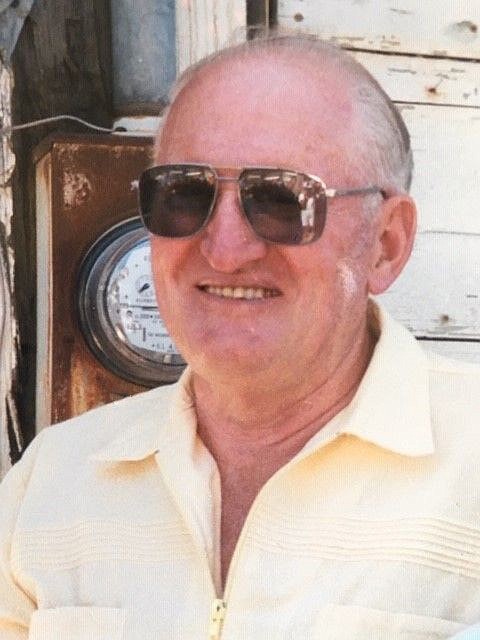 Harley "John" (Johnny) Hattenburg, loving husband, father, grandfather, great-grandfather and friend, of Prichard, Idaho, passed away June 10, 2021, at the age of 91, having lived a long and full life and surrounded in love at the end by his wife and family. He was born to Chester and Velma Hattenburg on Nov. 4, 1929, in Twin Lakes, Idaho.
John graduated from Rathdrum High School and lived in Twin Lakes until age 29. John served two years in the United States Army and was stationed in Germany during the Korean War. A highlight for him during his service was being a test driver for the new Harley tanks designed specifically for the Army.
John married Avis Hammer in May 1956. They had five children and were married for 43 years before Avis passed away on Jan. 8, 2000.
As a native Idahoan, John loved the mountains including hiking, fishing and hunting. It would also be in the mountains that he forged his career as a professional logger for 43 years working throughout North Idaho. John was well-known for his stories and everyday talk which earned him the humorous nickname "Jabber John."
He retired from this work in 1991. John was a Master Carpenter. He built several homes in the Post Falls area and built his own homes in Hayden, Dalton Gardens and Prichard. His carpentry skills were well-known and respected by many. He built rooms, porches, and other housing additions for friends and neighbors.
John married Linda Ferguson Noble on Dec. 28, 2003. John and Linda built their home together in Prichard and moved there from Dalton Gardens in 2005. John built their guest house and had a fine woodworking shop where he liked to spend his days tinkering and made beautiful custom bird houses, bird feeders and cork trivets he gave out as gifts. John also built an enclosed, raised garden area with a green house and mastered the garden each summer. John enjoyed playing various card games with friends and family and was a whiz at cribbage.
He is survived by his wife, Linda Hattenburg; his children, Larry Hattenburg of Post Falls, Nancy (John) of Chewelah, Wash., Barbara (Terry) Streeter of Hayden, Gary Hattenburg of Hayden and David (Annette) Hattenburg of Tucson, Ariz.; stepdaughters Lisa (Richard) Winter of Boise, Idaho, and Carla (Marti) Boyington of Palm Springs, Calif.; six grandchildren, Angie, Katie, Tara, Mitchell, Amber and Beth; step grandchildren Mila (Kurt) and Teric (Bo); great-grandchildren Branson, Gage and Ben; step great-grandchildren Joshua and Samuel; and sister Rena Hawley of Wenatchee, Wash. John was preceded in death by his parents; wife Avis; brothers Kenny and Chester (Georgia); daughter in-law Connie and grandson Eric.
The family will have a celebration of life at 10 a.m. Monday, June 21, 2021, at Yates Funeral Home, Hayden Chapel, 373 E. Hayden Ave., Hayden, Idaho. An interment with military honors will be held at Coeur d'Alene Memorial Gardens Cemetery, where he will be laid to rest with his sweet wife, Avis, located at 7315 N. Government Way, Coeur d'Alene, Idaho. A reception will follow at the Hayden Lake Eagles No. 4080, 1520 W. Wyoming Ave., Hayden.
In lieu of gifts and flowers, the family ask that you consider making a donation in John's memory to the Prichard-Murray Fire Department; the Memory Clinic, 296 Sunset Ave., Coeur d'Alene, ID; or a charity of your choice.
Yates Funeral Home has been entrusted with the final arrangements. Please visit John's online memorial and sign his guest book at www.yatesfuneralhomes.com.
---