Thank You Veterans!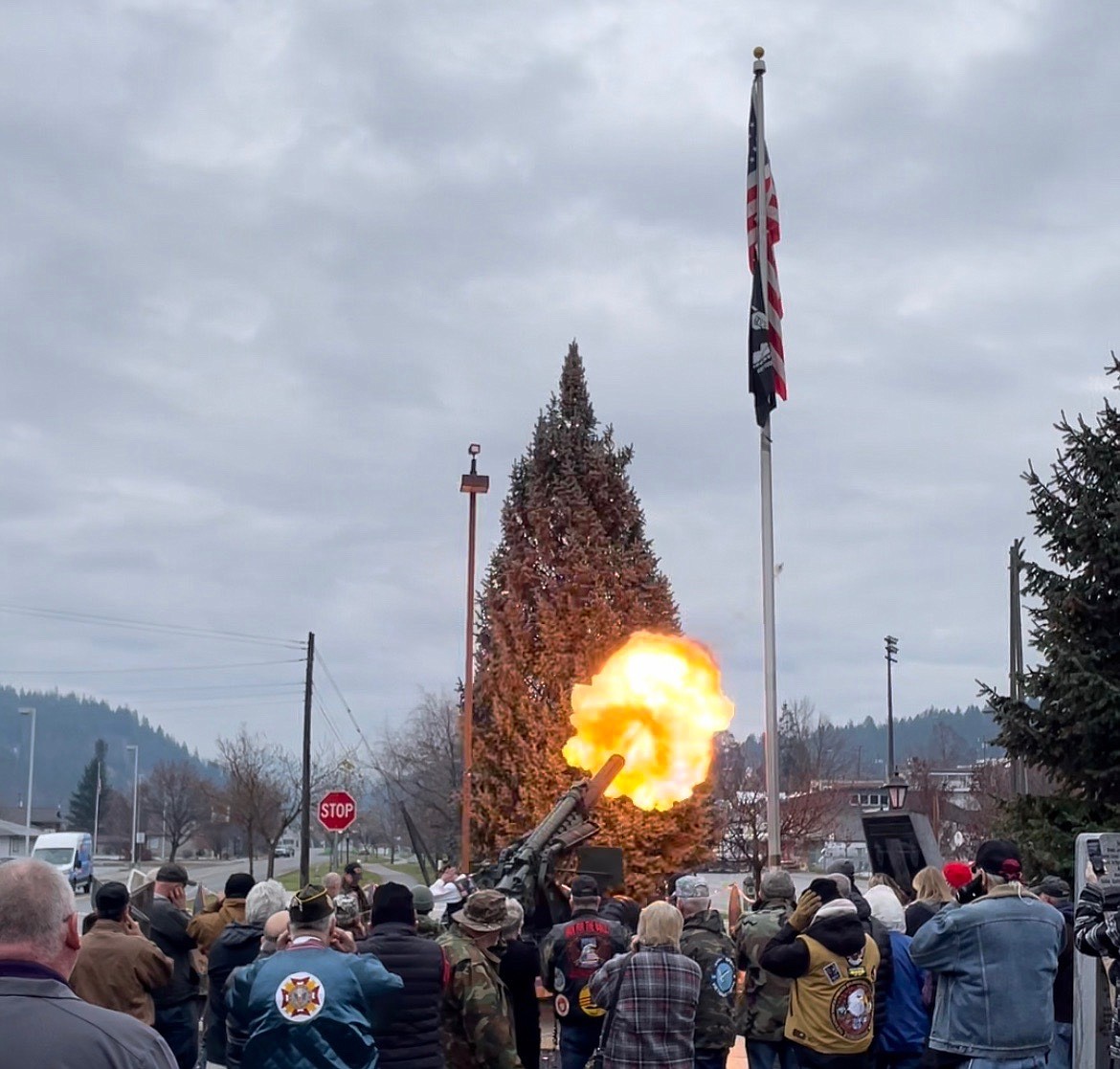 A fireball erupts from the barrel of the Howitzer Artillery Gun at the conclusion of the Veterans Day Ceremony at the Silver Valley Veterans Memorial in Kellogg.
Photo by JOSH McDONALD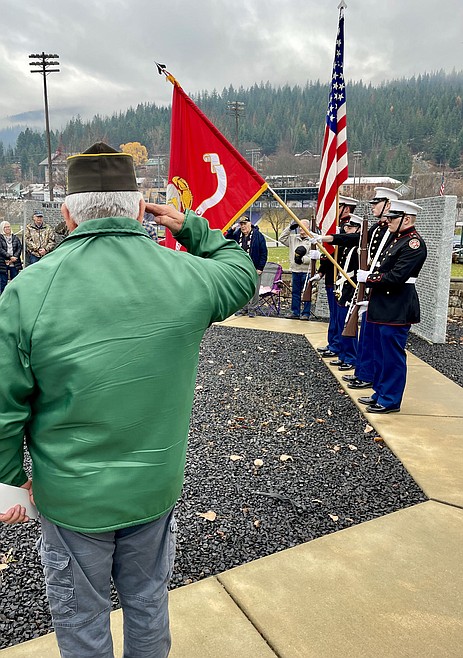 A local veteran salutes the flag during a moment of silence at the Silver Valley Veterans Memorial.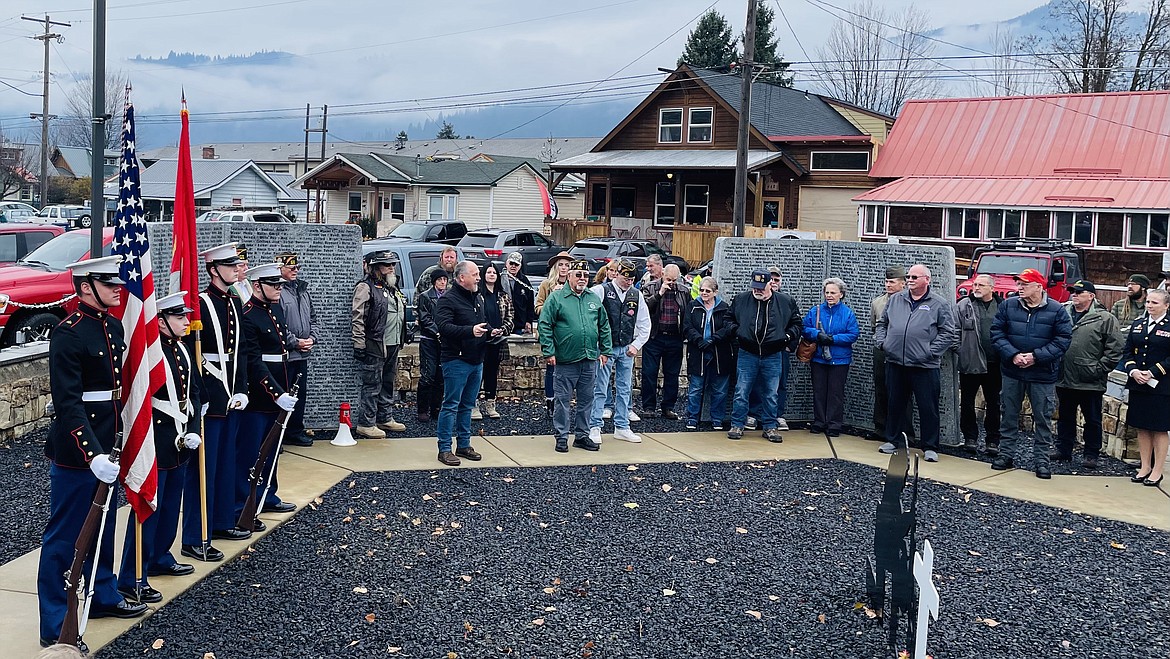 Pastor Gene Jacobs (center) spoke during the Veterans Day Ceremony in Kellogg.
Previous
Next
by
Josh McDonald and Chelsea Newby
|
November 11, 2021 1:08 PM
KELLOGG — While it may have ended with a BANG, it was the moments before that made the memorial service at the Silver Valley Veterans Memorial an emotional and thought provoking experience on Veterans Day.
Real Life Ministries Pastor Gene Jacobs, a U.S. Navy veteran himself, addressed the crowd of more than 100 people on Thursday morning, relating to their frustrations, laughing about their commonalities, and offering a message of hope for any who were discouraged.
"If you've served in the military, first of all thank you for serving, your sacrifice has made the freedom we enjoy as a nation possible," Jacobs said. "The fact that we are able to gather here together today publicly, was secured by your service. I quickly discovered when I got there that there was someone above me that was making decisions that would directly affect my life. For the next, 10 years 1 month and one day, someone above me constantly and continually make decisions that directly affected the way my life went."
Jacobs went on to quote President John F. Kennedy, saying, "A nation reveals itself not only by the people it produced, but by the people it honors, and the people it remembers."
More than 19 million veterans walk among us every day, living their lives like the rest of us — even when we are not aware of their struggles and sacrifices.
"I've been out of the military almost 30 years now, and you know what, people are still making decisions, above me, that directly affect my life," Jacobs said. "Presidents, congressmen, governors, mayors, legislatures of all sorts, many of whom we don't know and don't know our name. Today because we don't know the decision makers and they don't know us personally, there can be a lack of trust between them and us. The lack of trust can manifest itself in a lot of different ways."
VFW Post 1675 Commander Chris Marker then thanked those who attended, and further those who had served.
"Today, we recognize those who have protected and continue to protect our way of life," Marker said. "Without our veterans, we wouldn't be where we are today. Without you, we wouldn't be able to reach where we could be tomorrow."
From there, attention turned to the Howitzer Artillery Gun — where the respectful silence was quite literally shattered by the thunder of the rigged charge inside the cannon's barrel.
Editor's note: From the bottom of our hearts, thank you to all of the veterans of Shoshone County.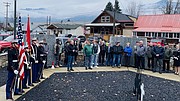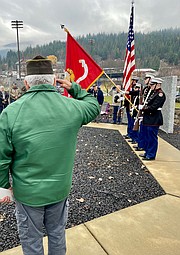 Recent Headlines
---