What a bunch of Jackasses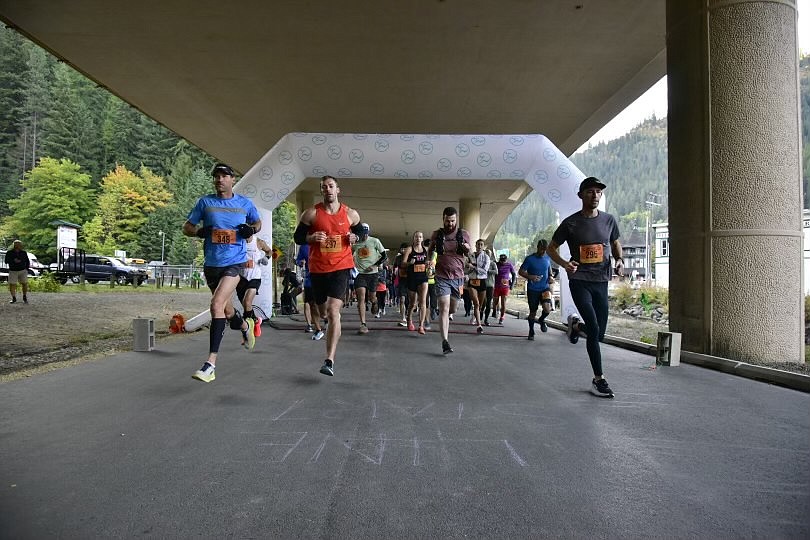 A drove of Jackass Half Marathon runners hit the trail Sunday morning as the race begins under the freeway in Wallace.
Claire Burgeson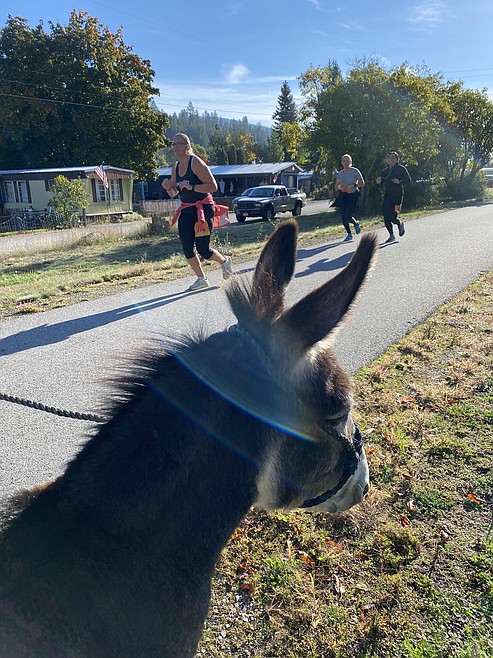 It's only fitting that a Jackass Half Marathon have an actual jackass present for the festivities.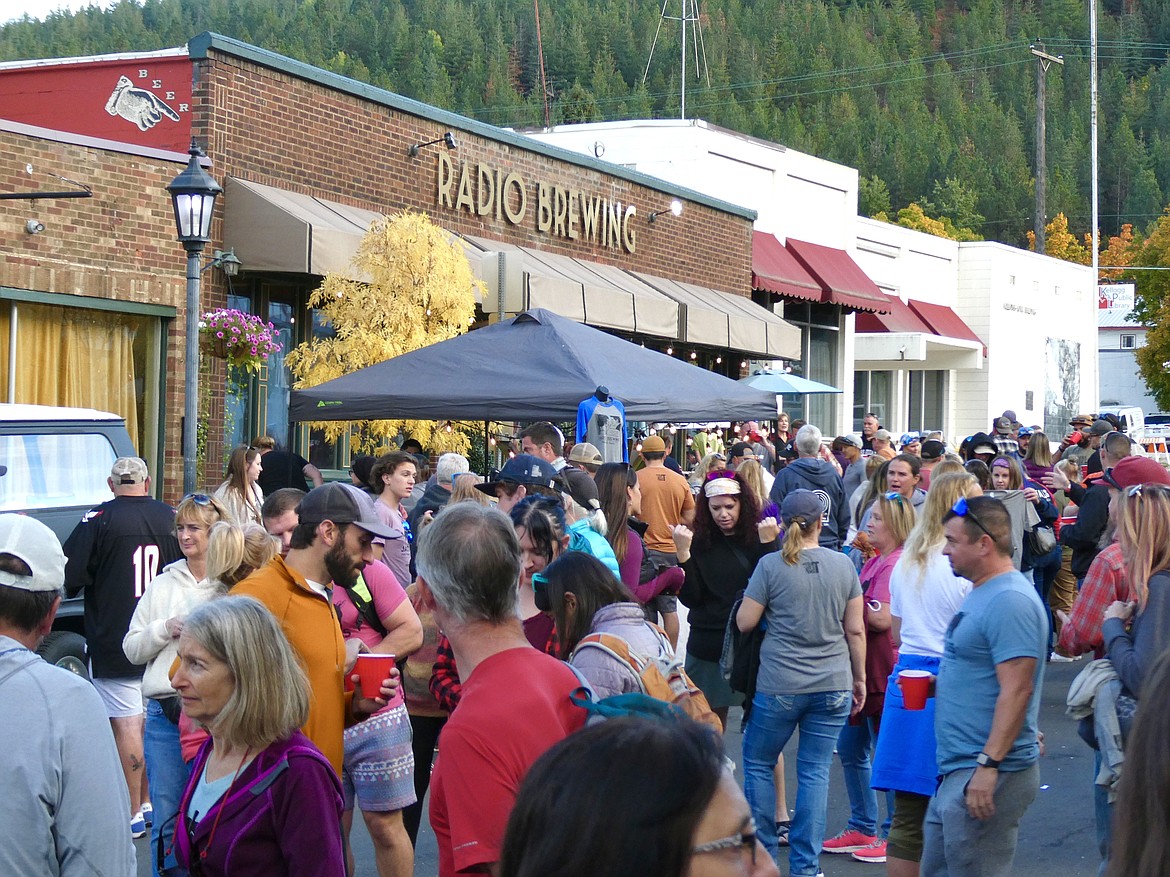 Marathon participants, volunteers, and supporters alike gather outside Radio Brewing Saturday afternoon following the completion of the event.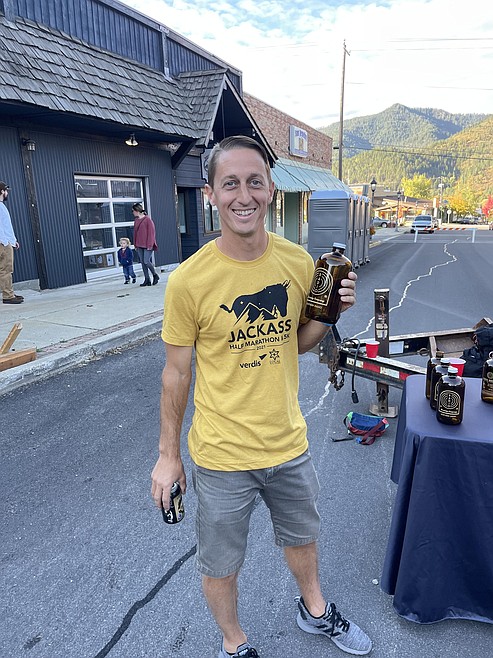 John Harris of Liberty Lake, Wash. finished the Jackass Half Marathon with the fastest time of 1:17:30 on Saturday.
Previous
Next
by
CHANSE WATSON
Managing Editor
|
October 5, 2021 7:00 AM
KELLOGG — "You're a jackass!"
Meant as a tremendous and unique compliment, this is how announcer Glen Moyer welcomed many who crossed the finish line in Saturday's Jackass Half Marathon and 5k.
Event organizer and Silver Valley Chamber Director Kelton Enich was overwhelmed with not only the amount of participation the event had, but also with the level of talent that was present.
"When I pitched it to the (chamber) committee, 60 people running was my first goal," she said. "Last year we had around 375, which was crazy, and now we had 600 people and I think we would have had even more if we hadn't put a cap on it!"
This year's top male and female jackasses were John Harris, 37, of Liberty Lake, Wash. (first overall) with a top time of 1:17:30 and Kai Sharbono, 37, of Spokane, Wash. (third overall) with a time of 1:19:50. Both times are incredibly impressive considering that they even out to paces of 5:55 and 6:05, respectively.
"We had a way more competitive field this year than last year, which was cool!" Enich said. "The times were astonishing."
Of the roughly 600 people who participated in the event, 20-30 utilized a virtual version so they could still feel like they were a part of the fun — even if they couldn't physically be there.
Racers started the marathon under the freeway in Wallace and utilized the Trail of the Coeur d'Alenes to make their way down the 13.1-mile route until they hit the finish line in Uptown Kellogg.
Those who won their respective divisions were awarded specialty medals that were handcrafted by Mr. Hoxie's Kellogg High School Shop class.
Regardless of their finishing time (or their participation status), all were then invited to the afterparty held at and outside Radio Brewing complete with live music and vendors.
On top of the impressive work from the participants, Enich mentioned the tremendous amount of effort that the over 100 volunteers gave to make the marathon both safe and incredibly fun.
"Our community just super steps it up for this event!"
Looking forward, Enich hopes to build on this year's momentum and grow the marathon even more — that means more participants and more after-workout fun.
Top 3 male finishers include:
John Harris, 1:17:30
Shannon Horn, 1:19:34
Michael Cooper, 1:25:22
Top 3 female finishers include:
Kai Sharbono, 1:19:50
Shaunavee Dick, 1:31:54
Jacqueline Post, 1:36:42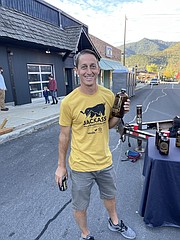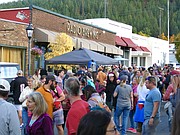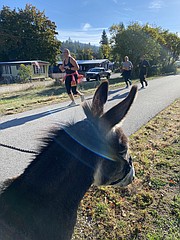 ---