Jill Trina McCorkle, 61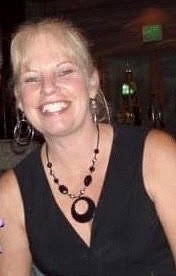 |
September 29, 2021 3:05 PM
Jill Trina McCorkle of Prichard, Idaho, passed away Sept. 17, 2021, at the young age of 61. Jill was born July 29, 1960, in Kellogg, Idaho, the daughter of Harley and Lois Knowles.
Jill graduated from Wallace High School, Class of 1978. Shortly after graduation, Jill married the love of her life, Wayne McCorkle. They had a wonderful marriage of 43 years and raised two children.
Jill was a devoted wife, mother and grandmother. Jill loved the outdoors. Some of her favorite hobbies were camping, fishing, huckleberry picking and planting flowers. She will deeply be missed by her friends, family and all who knew her.
Jill is survived by her beloved husband, Wayne McCorkle; two children, Chad (Liana) McCorkle of Phoenix, Ariz., and Jessica McCorkle of Post Falls; five grandchildren, Kaden, Lauren, Brooklyn, Addison and Charlotte; mother Lois Knowles and a brother, Jack Knowles, both from Coeur d'Alene. Jill was preceded in death by her father, Harley Knowles.
A celebration of life will be scheduled at a later date.
---