Robert M. Nelson, 73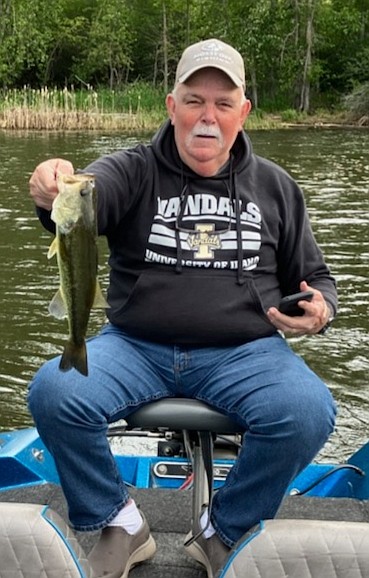 Robert M. Nelson, 73, of Kellogg, Idaho, beloved husband, father, grandfather, great-grandfather, son and brother, passed away Aug. 3, 2022, at the family home in Kellogg. He was born March 25, 1949, in Kellogg. Bob was the son of Robert and Laura (Oberg) Nelson Sr.
Bob was a lifelong resident of the Silver Valley, graduating from Kellogg High School in 1967. As many young men of the Valley did, he went to work at the Bunker Hill Smelter. Bob later served his community as a police officer for Pinehurst and as undersheriff for Shoshone County. He wore his badge with great pride and took his job seriously. Bob then kept Dave Smith Motors safe and secure for 20 years. He made many friends in his years of service! Bob especially enjoyed spending time with his buddies, Todd and Mike and his favorite brother-in-law, Gregin.
Bob was an avid golfer, never turning down a chance to swing a club! He always enjoyed his kids and grandkids coming by to visit. Bob really enjoyed the laughter that always came with them! His great whit and fun loving spirit will be forever missed!
Bob is survived by his loving wife of 23 years, Patti; his sons, Mike (Lori), Paul (Christina) and Tony (Amy); and daughter Jami (Shayne); his mother, Laura; brother David (Joanne); sister Nancy (Pat); 14 grandchildren and 13 great-grandchildren. He was preceded in death by his wife, Shirley; father Bob Nelson Sr. and his brother, Larry.
At Bob's request, no services will be held.
Shoshone Funeral Services & Crematory, Kellogg, is entrusted with services. You may share your special memories of Bob with his family at www.shoshonefuneralservice.com.
Recent Headlines
---