Multi-agency warrant leads to arrest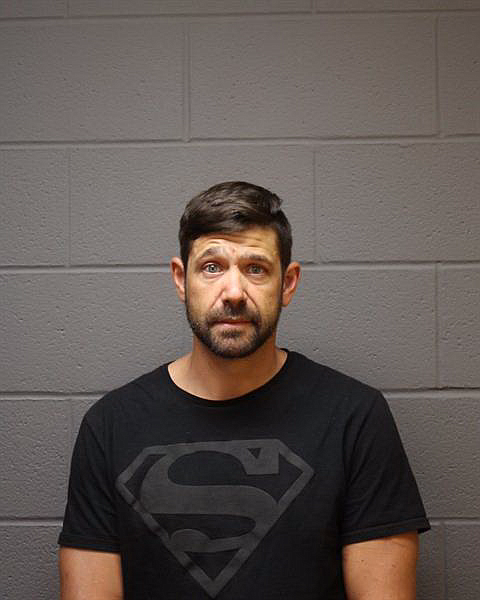 Castonguay
Courtesy photo
by
JOSH MCDONALD
Local Editor
|
August 11, 2022 10:11 AM
PINEHURST –– A months-long investigation led to the arrest of Corey Castonguay on Wednesday afternoon.
Castonguay, 40, was arrested just after noon in the west Shoshone County community and has been charged with multiple counts of grand theft, unlawful possession of a firearm, possession of a controlled substance, and other drug-related charges.
Castonguay was the focus of a search warrant that was served in late June by a multi-jurisdictional task force including Pinehurst Police Department (PPD), Shoshone County Sheriff's Office, and Detectives from the Kootenai County Sheriff' Office (KCSO).
Initially there was confusion over the location of the search, reported by law enforcement as Lookout Peak, the search warrant was served at the Lookout Peak Apartments in Pinehurst.
Kootenai County Detectives obtained the search warrant based upon investigations that began in their jurisdiction and requested assistance from our local agencies to serve the warrant.
During the execution of the warrant, both PPD and KCSO collected items tied to multiple thefts from various surrounding states.
The items found specifically led to further investigation on Castonguay.
Already a convicted felon, Castonguay is currently facing multiple felony charges in Kootenai County, including additional grand theft charges, burglary charges, as well as fraud.
Castonguay has a lengthy history of criminal behavior including various drug convictions, as well as several cases surrounding the illegal operation of a motor vehicle.
Should Castonguay be found guilty, he could face up to five years in prison and $5,000 in fines for the firearm charge, a potential of 20 years and $10,000 in fines for each grand theft charge, and up to one year and $1,000 for the most severe of the three drug charges.
According to PPD Chief John Richter, Castonguay could also face other charges from the various surrounding states associated with his crimes.

Recent Headlines
---