Ralph William Fleming, 92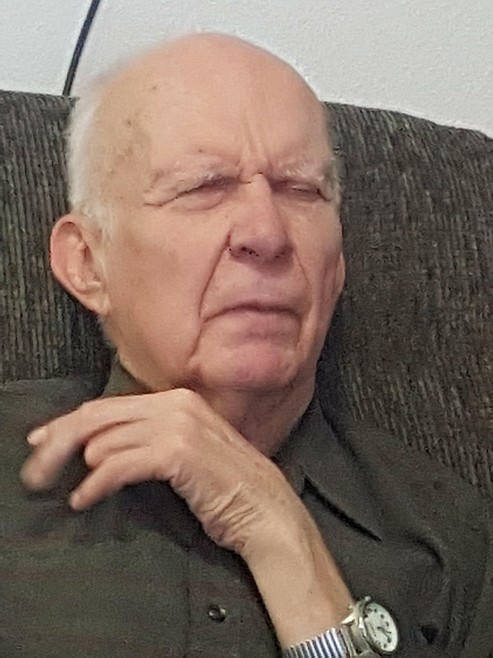 Ralph William Fleming, 92, of Silverton, Idaho, passed away July 8, 2022, at the Good Samaritan-Silver Wood Village in Silverton. He was born Aug. 6, 1929, in Lewellen, Neb. Ralph was the son of Arthur LeRoy and Nellie Elizabeth (Bennett) Fleming.
Ralph was united in marriage to Louise Harriman on June 10, 1951, in Hershey, Neb. Before his beloved wife's passing on April 26, 2022, they had celebrated their 70th wedding anniversary.
Ralph and Louise moved to Moses Lake, Wash., in 1956. And in 2003, they moved to the Silver Valley.
In the mid-1960s, Ralph was a proud and hardworking farmer for many years. He then worked in the auto upholstery business and had worked for Moses Lake Auto Upholstery for many years, retiring in 1993.
While residing in Moses Lake, Ralph and Louise were members of the Lakeview Missionary Church. They were also members of the Silverton Community Church.
Ralph loved and enjoyed his family, gardening and was a jack of all trades; he would be so willing to help anyone in need — he loved helping others.
Ralph is survived by three children, Art Fleming (Doris) of Wallace, Idaho, Patty Fleming of Edmonds, Wash., and Bill Fleming of Spokane, Wash.; four grandchildren, Angela, John, Steve and Tim; nine great-grandchildren and one great-great-granddaughter. He is also survived by numerous nieces and nephews. Ralph was preceded in death by his parents; his wife, Louise; one son, Michael Fleming; and four siblings, Mary Barkley, Leslie Fleming, Edna Mae Ohnemus and James Fleming.
A celebration of life for both Ralph and Louise will be held at 11 a.m. Thursday, July 28, 2022, at the Kellogg Funeral Chapel. A reception will be held at the Chapel following services; everyone is welcome.
The family suggests memorials may be made to Audiobook Ministries, 109 S.W. Normandy Park Road, Seattle, WA 98166; or to Lakeview Missionary Church, 810 S. Evergreen Drive, Moses Lake, WA 98837.
The family wishes to express their gratitude and appreciation to the Good Samaritan Society-Silver Wood Village of Silverton; and to Advanced Hospice Care for their love, kindness and special care that was shown to Ralph.
Shoshone Funeral Services & Crematory, Kellogg, Idaho, is entrusted with services. You may share your special memories of Ralph with his family at www.shoshonefuneralservice.com.
Recent Headlines
---