Arrests made following high-speed pursuits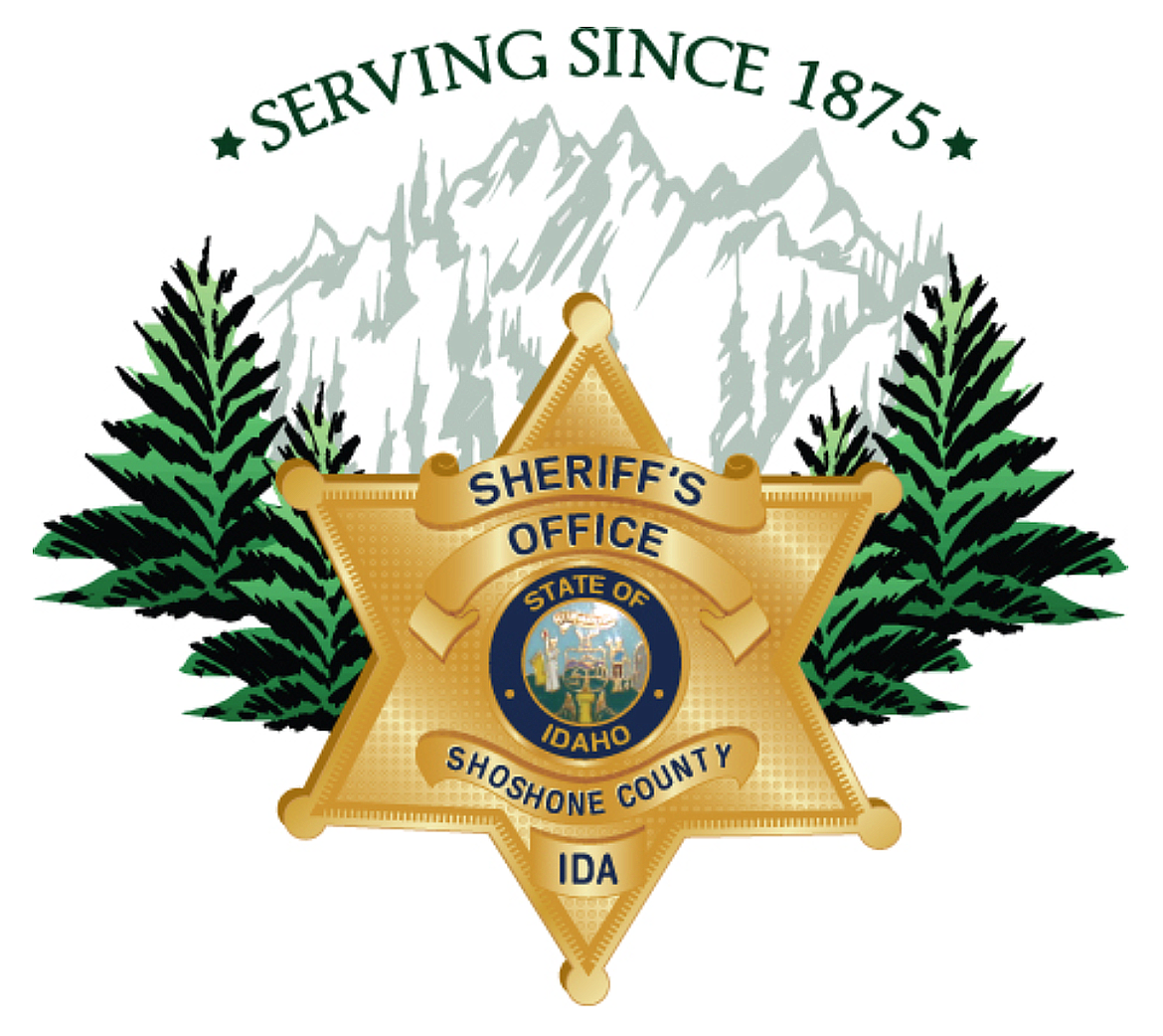 by
CHANSE WATSON
Managing Editor
|
June 27, 2022 4:18 PM
Deputies with the Shoshone County Sheriff's Office were involved in two separate vehicle pursuits last Wednesday that occurred almost at the same time.
SCSO Cpt. Jeff Lee explains that the first incident on June 22 kicked off when their office received a call from a witness around 12:34 p.m. saying that they saw a vehicle that had been reportedly stolen out from Spokane.
The vehicle, described as a large white/green van with the word "COFFEE" on the side in large lettering, was spotted on Burke Road, north of Wallace. A deputy responded to the area, but was unable to locate the vehicle.
Shortly before 2:40 p.m. though, Idaho State Police observed the stolen vehicle on Burke Road and attempted to initiate a traffic stop. The vehicle failed to yield and a pursuit began. At this point, multiple SCSO units arrived to assist ISP with stopping the vehicle.
The suspect continued fleeing at a high rate of speed and eventually reached eastbound Interstate 90 at milepost 62. Near milepost 65, the vehicle began to slow and the male driver, identified as Sethen S. Dyreson, 35, of Coeur d'Alene, jumped out from the passenger side door of the moving vehicle. Dyreson then fled on foot, entered the South Fork of the Coeur d'Alene River on the northside of I-90, and continued running into the wilderness once he was able to get out of the fast moving water.
A female passenger, identified as Nora C. Washburn, 36, of Liberty Lake, Wash., was taken into custody without incident. She was booked on charges of use or possession of a schedule II controlled substance, possession of a non-prescribed drug, an outstanding warrant, use or possession of controlled substance paraphernalia and possession of a stolen vehicle.
Around this time, an unrelated call came into SCSO dispatch reporting that a pickup from the Pinehurst Water District had just been stolen. While units were looking for Dyreson, who had fled from the milepost 65 incident, SCSO deputies located the stolen pickup on I-90.
SCSO, with the assistance of the Kellogg Police Department and ISP, attempted to stop the pickup, but it failed to yield and continued on I-90 and into Pinehurst. The driver, identified as Thadius A. Borgeman, 28, of Pinehurst, then drove the pickup back to the parking area of the water district and was taken into custody without further incident. Borgeman was arrested for grand theft, DUI, eluding an officer, and obstructing or resisting an officer.
Back near milepost 65 while the events in Pinehurst transpired, several law enforcement officers arrived and assisted in the search for Dyreson while also removing the stolen vehicle from the scene.
Around 8:40 p.m., SCSO dispatch received several calls from citizens in Mullan reporting a suspicious male and the description given was similar to that of Dyreson. SCSO units, with the assistance from the Osburn Police Department, responded to the area and were able to locate the suspect and take him into custody without further incident.
ISP is taking lead on the stolen coffee vehicle incident.
Dyreson was charged with eluding an officer, possession of a stolen vehicle, being a fugitive from justice, obstructing or resisting an officer, and frequenting a place where controlled substances are used/distributed.
"SCSO would like to thank the citizens that assisted with providing information, ISP, OPD and KPD," Lee said in a news release. "Nothing further will be released at this time."
Recent Headlines
---