Marjorie (Marge) A. Williams (85)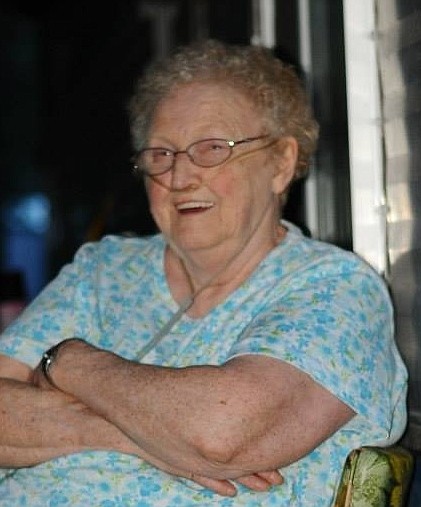 Marjorie (Marge) A. Williams
Marge was born Jan. 27, 1937, in Havre, Mont. and she passed away April 27, 2022, in Coeur d'Alene, Idaho. She moved to Osburn, Idaho, with her family in 1941. She graduated from Wallace High School in 1955. She married Bill Williams in 1958 and they had three children before Bill passed away in 1973.
Marge worked as a cook at Osburn Elementary School for more than 30 years until her retirement. She also worked as a bartender in the Osburn area for many years. Marge loved to bowl and looked forward to league night with her friends.
Some of Marge's greatest memories happened at the family cabin near Prichard, Idaho. She always looked forward to spending time there with family and friends. She also enjoyed the occasional trip to the local casinos with her family and she was an avid fan of the Gonzaga Bulldogs and Seattle Mariners. But Marge's greatest joy in life came from being Nana to her five grandkids and 11 great-grandkids.
Marge is survived by her son, Randy (Colleen) Williams of Coeur d'Alene; grandkids Josh Maravilla, Ashlee Myles, Krista (Cyle) Hanan — all of Osburn, Shayla (Matt) MacSuga of Spokane Valley, Wash., and Kilee Williams of Coeur d'Alene; and great-grandkids Emmitt, Hallee, Aubree, Macie, Jazzy, Zane, Chloe, Maliah, Carter, Keegan and Collins. She is also survived by her sister, Janet Anderson of Tacoma, Wash.; and several nieces and nephews. She was preceded in death by her parents, Chub and Irene McCann; husband Bill; son Jim; daughter Pam and sister Betty.
A celebration of life for Marge will be held this summer.
To order memorial trees or send flowers to the family in memory of Marjorie "Marge" Ann Williams, please visit our website at www.englishfuneralchapel.com.
---