Thanksgiving in the Silver Valley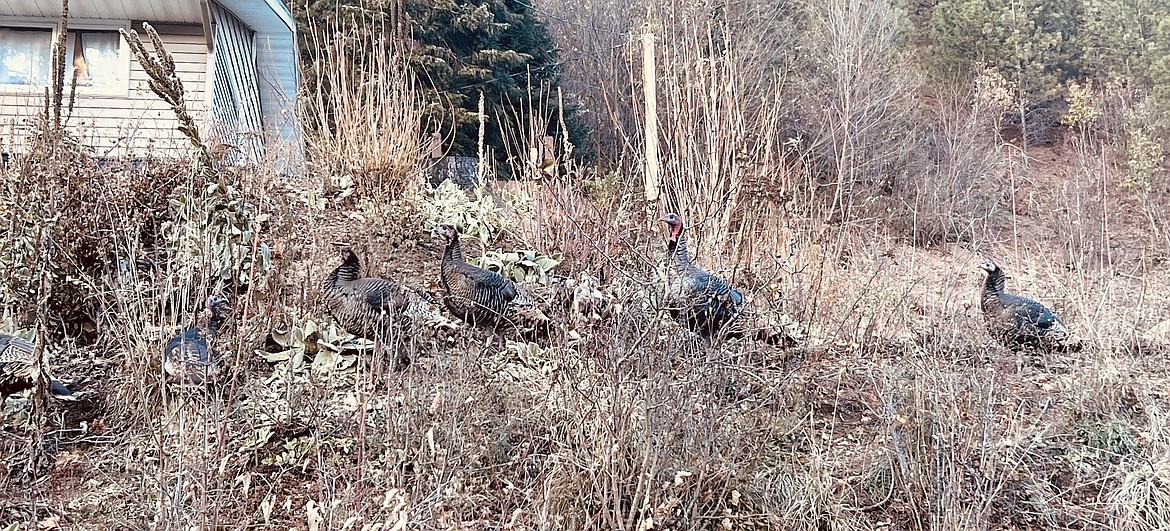 Don't eat me!
Photo by ARiANA McDONALD
by
MOLLY ROBERTS
Staff Reporter
|
November 22, 2022 5:10 AM
Thanksgiving Events in the Silver Valley
Temperatures are cooling as the holiday season approaches, so watch out for ice spots and turkeys as you travel over the next couple of months. Always buckle up, drive at safe speeds, and never drive impaired to help everyone stay safe this holiday season. The American holiday is rich in legend and symbolism, as the American dinner traditionally includes turkey, bread stuffing, potatoes, cranberries and pumpkin pie.
For those of you without plans, or if you want to hit as many different feasts and festivities as possible, here is your local Thanksgiving lineup.
Silver Mountain Thanksgiving Dinner
Celebrate the holiday and fuel up for the opening day the next day! Noah's Canteen will be putting together a gourmet holiday meal that includes ham, turkey and all the classic holiday fixings. Dinner will be served from 3-9 p.m. Make reservations by calling 208-783-2440.
Huffin' for the Stuffin' 3rd Annual Fun Run
Year three of the free event will take place Thursday and is hosted by Paige Olsen at VERS Fitness Studio in Osburn. Walk or run a distance of your choice. Race goers will meet at VERS Fitness Studio and run from there or start somewhere else and end at the studio. Snacks, fire and a bounce house will be waiting for you at the finish between 8:30 a.m. and 10:30 a.m. Bring your family, friends and neighbors. This is a free event, but it is requested that you bring non-perishable food items to be donated to the local food bank.
Wallace Senior Center
Free Thanksgiving Dinner at the Wallace Senior Center at 621 Cedar St. from noon to 2 p.m. Please come join us, good food, great company!
Brooks Restaurant
Brooks Restaurant is serving Thanksgiving Dinner from noon to 6 p.m. Call ahead for a table at 208-556-1571. The Brooks Restaurant is located at 500 Cedar St., Wallace.
The Hill Top Bar and Grill
The Hill Top is holding a buffet Thanksgiving dinner, open from 2-8 p.m.
Main Course: Roasted Turkey, Ham with Pineapple Sauce, Mashed Potatoes with Gravy, Green Bean Casserole, Yams and Apples, Stuffing, Soup and Salad, and Honey Butter Cornbread.
Dessert: Pumpkin, apple pie, pecan pie and ice cream.
Adults $23.95; seniors $18.95 and children $10.95.
Located at 41845 Silver Valley Road, Kingston.
Recent Headlines
---