New book aims to help everyone stay on track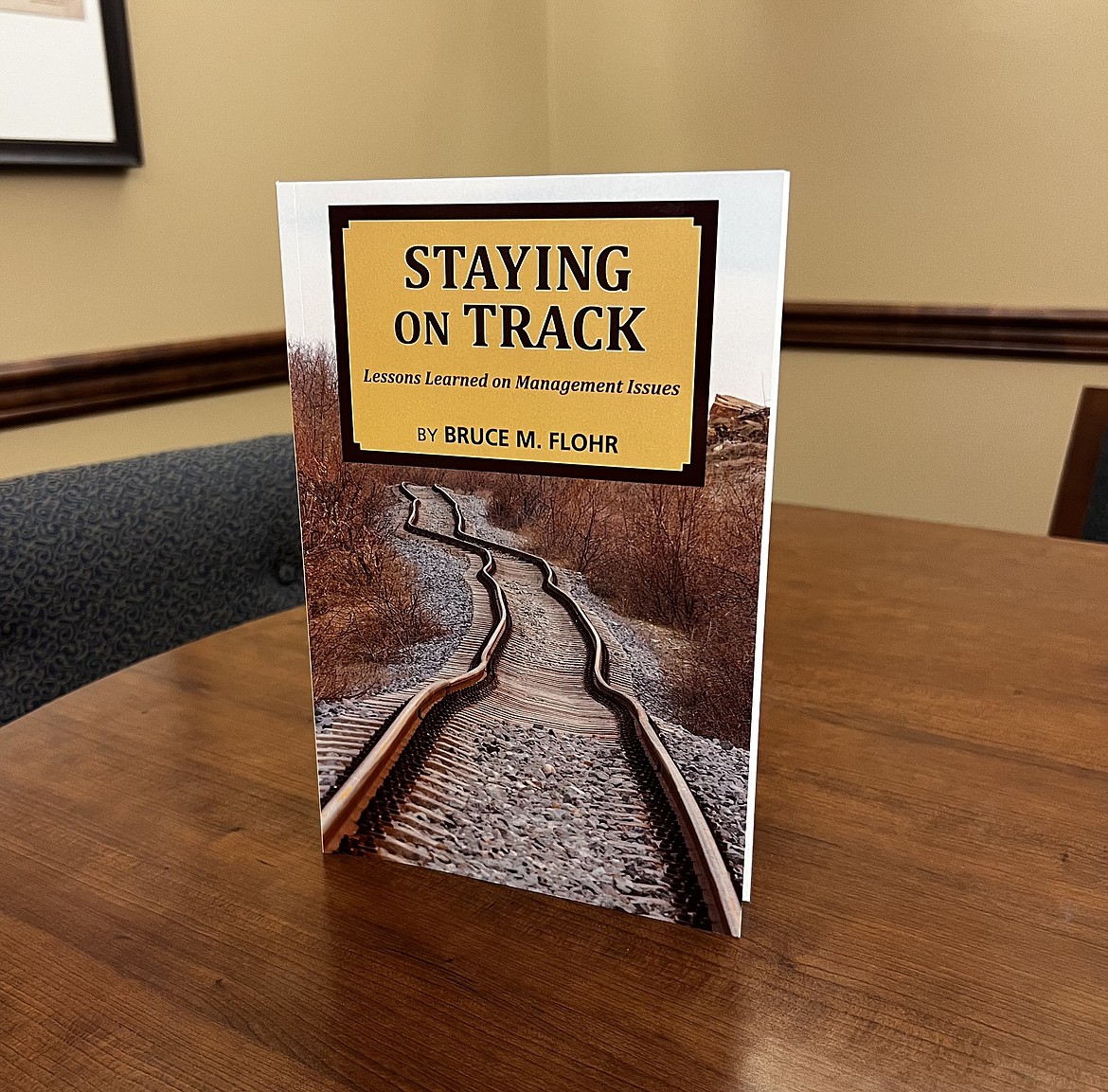 WALLACE — Local Bruce Flohr will be hosting a book signing next month to promote his new book "Staying on Track."
Flohr, who was born in Wallace in 1939, went on to collect several degrees from colleges and universities across America — and then he put that education to use.
A recent release announcing the book signing asked the question, how did a small town North Idaho man turn his initial $50,000 investment into a multinational transportation company worth hundreds of millions?
They say the answers are in the book.
"Staying on Track" distills Flohr's more than 60 years of real-world practical experience into a brisk, 93-page "mini-MBA program in one book" with applications to all levels of business. From front-line workers to CEOs, and how these management skills can be applied in the workplace, home, in investment opportunities, the nonprofit sphere, and elsewhere.
Flohr began his railroad adventure in 1965, first as a brakeman for the Southern Pacific Railroad (SPR) — while also going through their management training program. In the early '70s, he became the division superintendent of the SPR San Antonio Division. In 1975, Flohr joined the Federal Railroad Administration — and two years later he started RailTex.
RailTex began as a railcar leasing company headquartered in Flohr's own home — but it didn't take long for it to transition into the world's largest short-line railroad operating company.
In 2001, Flohr sold the business to a competitor and began his journey as an investor and philanthropist.
Flohr's successes attracted the attention of several different media outlets, including Venture Magazine, INC. Magazine and the Wall Street Journal.
Written in a conversational, no-frills style, the book is a real-life instruction manual on best business, investment and management practices. Broken down into 29 individual "lessons," Flohr writes on topics not usually covered in current business management academic programs.
"Most executive education programs offered by top universities fail to cover critical issues leaders will face in the real world. Reading these lessons, and then practicing them, will create an executive with stronger leadership skills," Flohr explained.
"Staying on Track" isn't just for executives though, anyone in any management position will find the lesson valuable while also exceptionally easy to understand.
There are even applications to life outside the world of work, where learning management skills can be extremely helpful in the challenge of raising a family and solving domestic issues.
"Staying on Track" is available on Amazon, as well as several local retailers. Flohr is also distributing it to several top-line executive education programs with all of the proceeds benefitting the Flohr Family Foundation — the philanthropic arm of Flohr's business that has given more than $3 million to different entities.
Flohr, along with a handful of other local authors will be part of a book signing event on Saturday, Oct. 1, from noon to 2 p.m. at Todd's Bookstore inside the Blackboard Marketplace in Wallace, during its annual Fall for History Festival.
Recent Headlines
---