PHD offering high-dose flu vaccine for seniors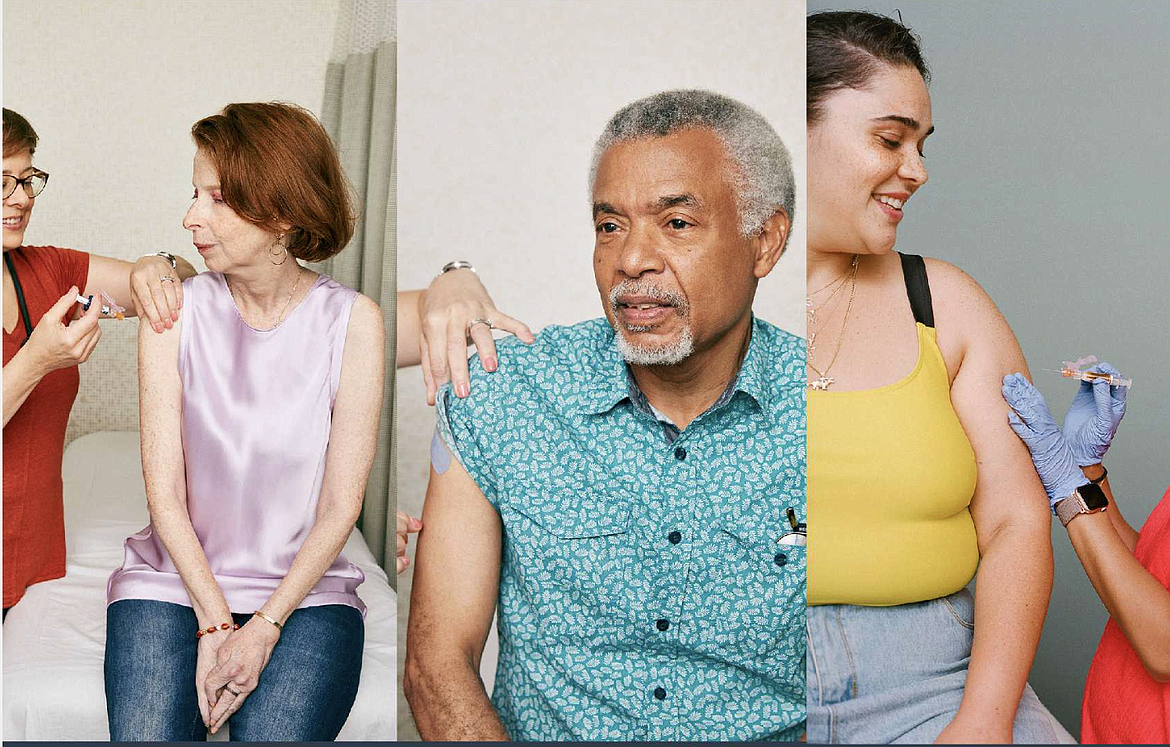 by
CHANSE WATSON
Hagadone News Network
|
September 26, 2022 10:30 AM
Flu season is right around the corner and the Panhandle Health District is making sure that our community's most vulnerable population is prepared for it.
Public Information Officer Katherine Hoyer explains that PHD is now offering a high-dose quadrivalent vaccine to seniors throughout flu season.
Approved only for those 65 years of age or older, the Sanofi Pasteur Inc. manufactured vaccine contains four times the antigen as standard-dose flu vaccines.
"People 65 years and older are at increased risk of developing serious complications from the flu compared with young, healthy adults," Hoyer said. "This is partly because human immune defenses become weaker with increasing age. During most seasons, people 65 years and older account for the majority of flu hospitalizations and deaths."
According to the Centers for Disease Control and Prevention, sinus and ear infections are examples of moderate complications from flu, while pneumonia is a serious flu complication that can result from either flu virus infection alone or from co-infection of flu virus and bacteria. Other possible serious complications triggered by flu can include inflammation of the heart (myocarditis), brain (encephalitis) or muscle tissues (myositis, rhabdomyolysis), and multi-organ failure (for example, respiratory and kidney failure).
This single-dose quadrivalent flu vaccine that PHD provides is designed to protect against four different flu viruses, including two influenza A viruses and two influenza B viruses. A common side effect after receiving the shot is a sore arm for a day or so.
With the hopes of protecting the community and preventing the flu from spreading, PHD offers both the standard dose and high dose flu vaccine.
"If our flu season mimics what the southern side of the hemisphere experienced, we may experience a severe flu season," Hoyer said.
She also stressed that everyone 6 months and older should get a flu vaccine every season with rare exceptions.
"It can reduce flu illnesses, visits to doctor's offices, and missed work and school due to flu, as well as make symptoms less severe and reduce flu-related hospitalizations and deaths."
For those looking to get the vaccine, PHD is offering drive-through flu clinics at the Hayden, St. Maries and Sandpoint office locations:
• Hayden — Sept. 30 and Oct. 7 from 10 a.m. to 2 p.m.
• Sandpoint — Sept. 28 and Oct. 5 from 9 a.m. to 1 p.m.
• Saint Maries — Sept. 27 from 9 a.m. to 1 p.m. and Oct. 4 from 9 a.m. to noon
If someone is unable to make it to one of the drive-through clinics, they can call their local PHD office to make an appointment. The majority of pharmacies, as well as general physicians, also offer flu vaccines as well. Local senior care facilities throughout North Idaho have also been known to order the vaccine for their residents and administer it by their nursing staff.
Recent Headlines
---