Mabel A. Suitter, 94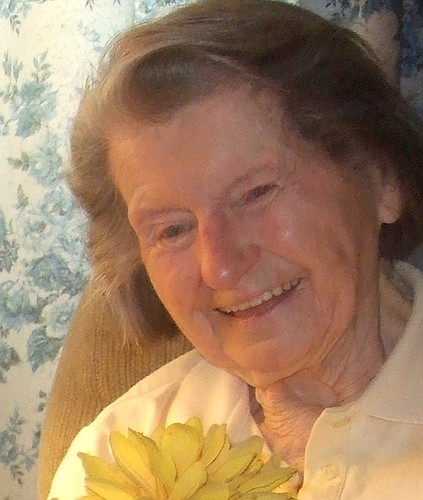 Mabel Alvina (Rochester) Suitter, 94, of Smelterville, Idaho, died March 24, 2023, at Schneidmiller Hospice House in Coeur d'Alene, Idaho. She was born on Dec. 1, 1928, in Plummer, Idaho, to Samuel Hart Rochester of South Carolina and Zura "Mary Lou" Rochester of North Carolina.
She married Dwight Suitter on Nov. 3, 1948, in Miami, Fla.
Five-foot-two inches with beautiful blue eyes and incredibly full of patience (which was fortunate given the children she raised), Mabel deeply loved her family. She enjoyed hunting, fishing, prospecting (gold panning), playing the piano, gardening, going to yard sales, working crossword and jigsaw puzzles, and especially laughing.
For a number of years, Dwight and Mabel ran an outfitting business (packing hunters into the St. Joe Forest — with Mabel doing all the cooking) and enjoyed many summer trips into the wilderness areas of North Idaho.
Mabel and Dwight were members of the Vagabundos del Mar for 20 years and enjoyed fishing in Baja, Mexico, during that time. They also took up prospecting, first in the southwest and then in the Idaho panhandle.
Mabel was preceded in death by her husband, her parents and her 12 older siblings. She is survived by her three children: Eric Suitter, Janet (Scott) Wilbanks and Michael (Mary) Suitter. She had nine grandchildren (seven living plus two deceased), 14 great-grandchildren, and numerous nieces and nephews.
No services are planned. The family plans to gather in the future to celebrate the life of our remarkable mother, grandmother, great-grandmother, aunt and great-aunt.
The family would like to thank Shoshone County Medical Center and EMTs (initial intake and transport when she broke her leg), Kootenai Health (surgery), Advanced Health Care of Coeur d'Alene (post-surgery therapy), and Schneidmiller Hospice House for the excellent care they provided during Mabel's last few weeks.
Yates Funeral Home, Coeur d'Alene, is entrusted with services. One may sign Mabel's online guest book at www.yatesfuneralhomes.com.
In lieu of cards/flowers, please pass on a kindness in her memory.
Recent Headlines
---