Anita Louise Clouse, 82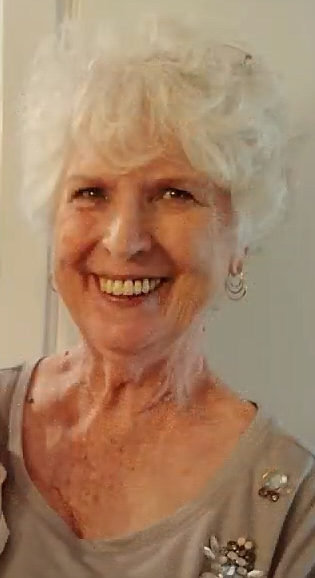 On Aug. 28, 1940, Dora and Al gave birth to a beautiful baby girl and they named her Anita Louise Kolczak. She was born in Landusky, Mont.
She would grow up with a total of five brothers and three sisters. She lost her mother at a young age of 3. Her brothers and sisters would help raise her until she moved to Idaho to live with her older sister, Evelyn. She enjoyed living with her and being a big aunt to her nieces and nephews.
She lost her father at the age of 13. Soon after, she would meet the love of her life Harold Clouse, at the age of 16 and they got married on Dec. 1, 1956. They moved to Arizona in 1957 and would start their life together.
As their love grew, so did their family. Harold and Anita had a total of four children, — Debra, Roxie, Curtis and Robin. Her family continued to grow and she became a Nana to eight grandchildren — Dionne, Jeremiah, Kristin, Meagan, Ashley, Brent, Kaleb and Siobhan. A Great-Grandma to five great-grandchildren, Kyndra, Hailey, Emiley, Jadiel and Ireland. A Great-Great-Grandma to four children, Alice, Kyndal, Olivia and Addyson.
Anita's love for the Lord was very important to her. She shared her love not only with her family, but played an active role as a Sunday school teacher for many years. As the Matriarch of our family; she loved unconditionally and she loved all her babies. She always prayed for lots of little shoes to pick up. She taught us to say our prayers, would play badminton with us, take us camping, hike to the waterfall, make a fort for us to play in, would take us to church and teach us our memory verses, let us make messes, and always had something sweet for us to eat. We always knew where to find the cookie jar.
She poured so much love and life into each of us and that even though she may not be present, we have enough of her in our hearts that she will always be with us. When we would talk about her passing, she told us that she wanted the song "The Holes in the Floors of Heaven" played, because she would always be watching over us. The time we had with Nana was truly a gift and as we watched her leave her home of 50-plus years for the last time on Dec. 13, 2022, we all said our goodbyes.
Anita is greeted by the love of her life, Harold; her daughter, Robin; and her son-in-laws, Jerry and Phil. Where they will get to spend her favorite holiday, Christmas, together with Jesus.
Recent Headlines
---