Marty and Max: Is now a good time to buy?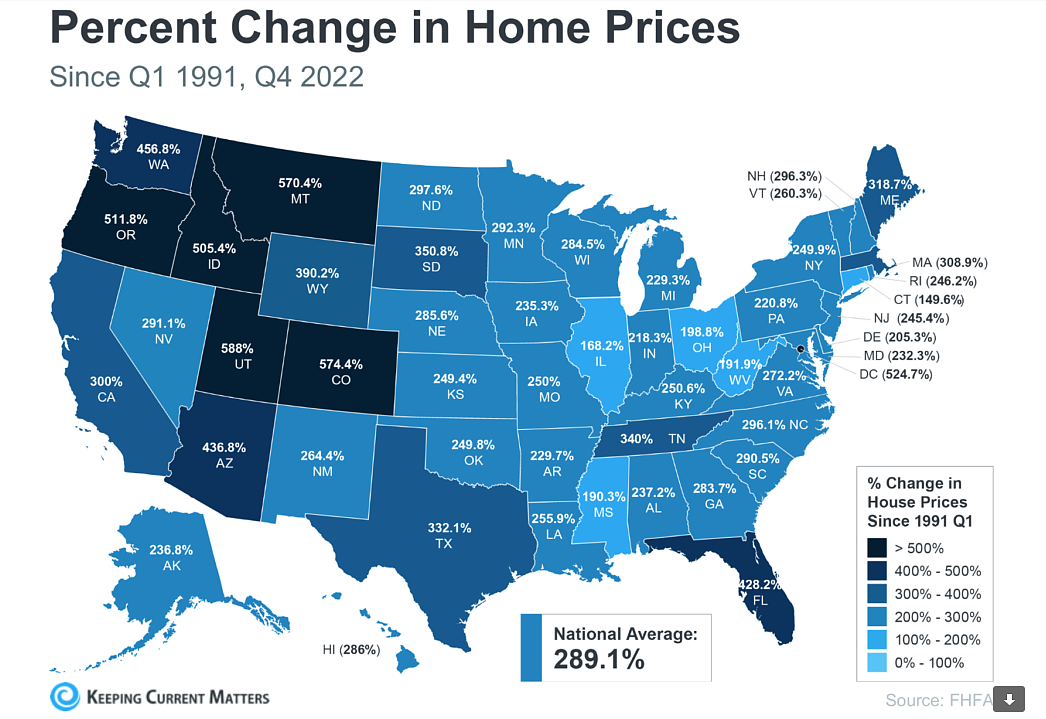 by
MARTY WALKER
|
April 21, 2023 1:00 AM
So how's the market? Is NOW a good time to buy? That seems to be the question everyone is asking. Let's see what our experts say.
Nationally we were expecting that this would finally be the week that inventory started rising across the country for the spring buying season. But instead, inventory fell again. In most of the county, inventory levels have returned to their pre-pandemic-era lows. This is because there are very few people interested in selling homes they already own.
This week there were only 66,000 new listings of single-family homes, and 25% of those are already under contract. Last year at this time, there were 100,000 new listings, and 30% of them went into contract immediately. So while demand may be lower than the insanity of last year, there are still plenty of buyers competing for the limited supply of homes on the market.
It is challenging to communicate the current market. We must balance consumer expectations with the lousy economy, however, the market is surprisingly resilient. Many would say the only thing to fear is fear itself. Consumers are afraid, and so are many hard money lenders which creates paralysis.
Median Price. You will hear that prices are down. When I am asked if prices are up or down I simply reply "Yes." Riddle me this Batman, is the sun rising or setting? Just like real estate, it depends on location. The sun may be rising for us, but in India they may see things differently. The question is not whether prices are rising or falling, the question is compared to when. Compared to last year we are down. Compared to the end of Q4 most markets are up. Within each market one segment may be up while the other is down.
Price Reductions. One of the key metrics is Price Reductions (PR). These have fallen from 40% in January to below 30%. As demand increases, PR's decrease. As a seller we normally see these increase in the second quarter, however due to inventory we are below 30%. When we look at the Big Metro's last year it was the West with the massive PR's. It appears the market has recovered in the West with the lion share of the PR's in the east. Florida dominated the PR's with a few exceptions in Austin and Phoenix due to the mass exodus of California. Expect more in the coming weeks as PR's are a leading indicator of future sales but remember that sales are a lagging indicator of the market. An offer today will close in May or June and not be reflected in the data until perhaps July or August.
Inventory. Phoenix is the bellwether location for real estate. Last year inventory dramatically climbed. This year it is falling. In 2019, there were 18,000 homes available. Currently, there are about 8,000. Due to the inventory, it is still a sellers market. In Philadelphia, mountain west and north east remain at pre pandemic lows. Last year there were 20,000 homes on the market, however this year there are around 5,000. This has maintained high demand with multiple offers. We began marketing a home last week, and there are already three offers. Since homeowners are hanging on to their 2-3% interest rate mortgages, where will the inventory come from? Most likely traditional sources such as job transfers, life events and both large and small non institutional investors selling investments.
Is NOW a good time to buy? I am going to Pass The Buck to George Ratio, chief economist; and David Childers, president at Keeping Current Matters.
"Home purchases are driven by life events and every potential buyer should ask themselves two questions."
1) Am I in a stable financial position, including having a down payment available along with sufficient savings should an unforeseen personal finance disruption occur?
2) Do I plan to be in the neighborhood or area for a minimum of the next 3-5 years?
If you are answering yes to both of these two questions, then buying now makes sense. To a long-term homeowner this is an opportunistic market. Many times we get caught trying to time the market, when it is actually time IN the market that is more important than timing the market. Over the last 30 years, the average increase in home values was 298 percent as exhibited by the chart. The time to purchase is when life events merit purchasing. Home prices may fluctuate up or down in a one- to two-year period but when you have a minimum of three to five years that you plan to be in the home, there are clear benefits to owning a home.
• • •
Marty Walker is a licensed real estate professional and paid consultant. Information shared in this column is of a general nature. For specific questions in relation to your unique property, email to set a time for a consultation. Information: MartyandMax.com or Martywalker@remax.net.
Recent Headlines
---