Marty and Max: Facetious real estate terms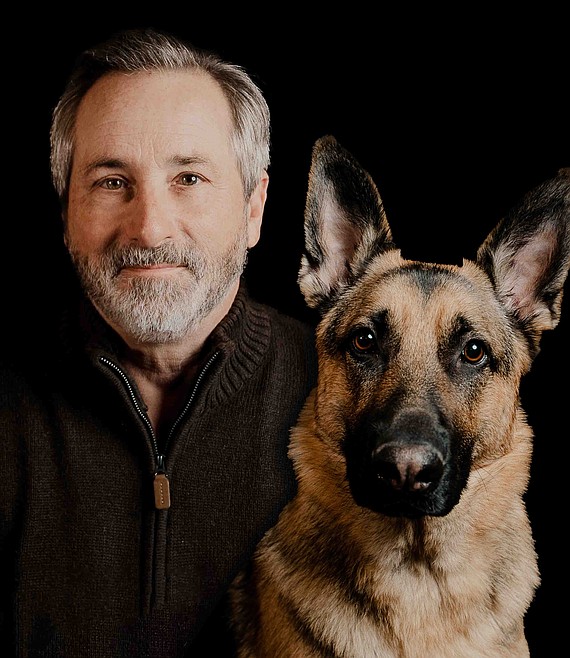 Marty Walker and Max
Courtesy photo
by
MARTY WALKER
|
August 4, 2023 1:00 AM
I love words. Words matter. What is your favorite word? I have one that is a favorite, and I have two together that are absolutely my favorite. The single best word in the English language uses every vowel. It also uses every vowel in order, and you can also use "Y". It is fun to say and fun to do yet has no rhyme. Can you say F-A-C-E-T-I-O-U-S-L-Y?
Following are my facetious real-estate translations that I have found along the way. Although this is not universally true, it does work out this way many times.
Potential: As in, "this stunning home has tons of potential!" In reply to that I have four words: Get out your checkbook!
Rent with option to buy: This is usually code for, "I can't sell this house any other way!"
Must see inside: Please don't judge the property by its lack of curb appeal. It's a dump outside, but the inside promises to be different.
Peek-a-boo view of the mountains: Get your ladder out to crawl onto your roof.

Lots of character: As Forest Gump say's, "It's like a box of chocolates…you never know what you will get".
Tenant occupied: Worse than trying to get past the boss' receptionist to make an appointment. "No, the boss isn't in" and neither is the tenant. Going to be hard to ever see the inside of this house.

Pride of ownership: They're really proud of the DIY job they did. Please, don't tell the owners it looks hideous.
Cozy/charming: Built before tiny houses were cool. Everything inside is small and cramped.
Hidden gem/diamond in the rough: This house will stay hidden until someone removes all broken windows, dry rot, and deferred maintenance.
Motivated seller: Overpriced and hasn't had any full-priced offers; desperate to find someone willing to pay more than the house is worth.
Great Investment opportunity: This condo conversion project is way over budget. Maybe it will be a great investment in the next recession.
Lots of sunlight: You won't need an oven, but you're air conditioning bill will be more than your mortgage.
Seasonal creek: Backs up to a drainage ditch that overflows when it rains. Plan on purchasing flood insurance.
Needs TLC: Not quite a total teardown. Plan on spending your life savings fixing it back up.
Bring your paintbrush and hammer: Or maybe your jackhammer. This house needs more than a paint job!
Bring all offers: Please, my client is going to cancel my listing contract if I don't sell this house!
Back on the market, NO FAULT OF SELLER: They've been in and out of contract four times, but there are no previous inspection reports. This house has plenty of problems they don't want you to know about.
Selling as is: The seller doesn't want to do any repairs. And probably hasn't done any since they've owned it.
First time on the market: This house looks just like it did when it was built in the 1980s. It still has the pink and blue bathrooms.
Won't last long: This house has already been on the market for six months waiting for someone to buy the house. They're still hoping for a bidding war.
Marry the house, date the rate, divorce your landlord: Buy this house, even if you can't afford it. Someday you'll be able to refinance out of this expensive interest rate.
FINAL PRICE REDUCTION: This one is most likely true and the agent most likely overpriced the property to win the listing. This has had disappointing results, zero buyers, and will be the final price reduction before the listing expires.
There are over 400,000 words in the English language yet two of them are my favorite. What ratio is this? 399,998 to 2. They must really be good. So, here ya go, the two best words on the planet are – "Hey PaPa!"

It gets me every time.
Recent Headlines
---