Teresa Diaz-Sheeley, 91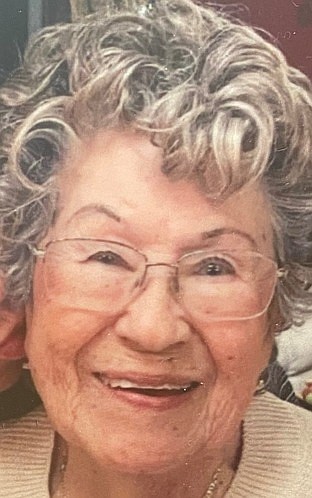 Teresa Diaz Sheeley, a beloved mother, grandmother and great-grandmother, passed away peacefully July 29 after sharing memories, stories and prayers with her four children.
Teresa was always kind, caring and loving throughout her life and made friends easily. She was very involved with many parishes, starting with volunteering at Saint Michael's Catholic Church in Mullan, Idaho, and was most recently a member of Saint Andrews in Riverton, Utah. She had an unrelenting belief in the power of prayer and a deep Catholic faith.
She was born in Guadalajara, Mexico, on May 29, 1932, the daughter of Jose Trinidad Franco and Guadalupe Gonzales Franco. Teresa was married to Roberto Clemente Diaz on April 12, 1959. She courageously moved to America with her husband. She lived in Palo Alto, Calif., then Mullan, Idaho, making beloved friends along the way. After being widowed, she married Herbert Eugene Sheeley in May of 1975. Teresa loved to travel and instantly made personal connections by listening and talking to people. She was very proud of her family. She was an amazing cook who generously shared her masterful techniques and would routinely make doughnuts and treats for the entire neighborhood to ensure that people felt loved and cherished. She was brave, she never shied away from an adventure and made friends wherever she went. She was an accomplished fiber artist, creating cherished homemade gifts for family and those in need.
She is preceded in death by her 10 siblings, stepdaughter Lois, and spouses Roberto and Herbert. She is survived by her four children, Bob (Claudia), Trino (Cindy), Flora (Rafael) and George (Darlene); stepchildren Danny (Liz) and Cathy (Jim); grandchildren, Niki (Eddie), Robert, Jennifer (Breck), Nick (Alison), Andrew (Tui), Dustin and Blake; stepgrandchildren Gilbert, Laura and Rosie. Great-grandchildren Hazel, Violet, Lucas and a fourth great-grandchild on the way.
A celebration of Teresa's life will be held Friday, Aug. 4, at Saint Ambrose Catholic Church. Teresa's final resting place will be Holy Apostles Catholic Church in Meridian, Idaho.
Recent Headlines
---