Discover the Epitome of Luxury Living: Toll Brothers at Atlas Waterfront Model Grand Opening – Aug. 12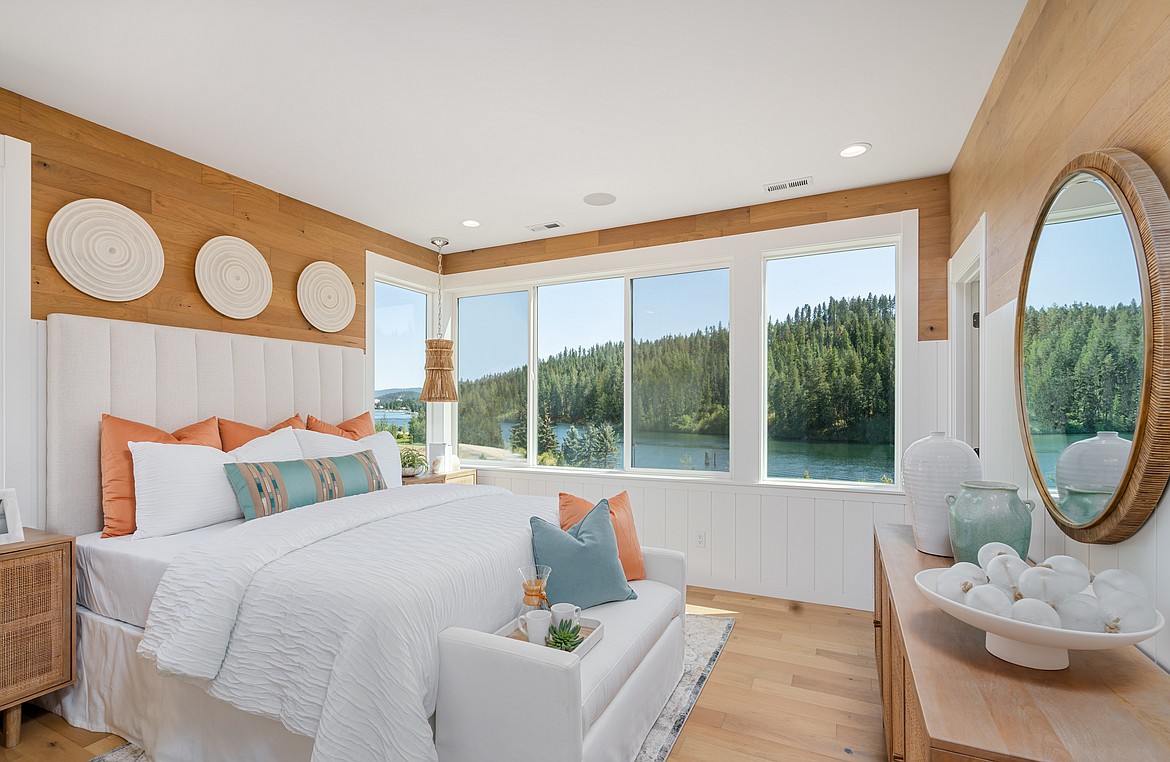 Toll Brothers at Atlas Waterfront model home
Toll Brothers, Inc., the nation's premier builder of luxury homes, invites you to the grand opening of its model home at Toll Brothers at Atlas Waterfront. Enjoy live music, refreshments and stunning river views while touring the model home. This prestigious riverfront community nestled within the Atlas Waterfront neighborhood in Coeur d'Alene, Idaho offers luxury four-bedroom townhomes with either a covered deck or a rooftop deck to capture the stunning river views.
Prepare to be captivated by the Carlin Elite model home, a true showcase of design inspiration. Influenced by the perfect fusion of a luxury lake house and coastal décor, this home exudes a sense of tranquility and timeless sophistication. Stepping inside, you'll be greeted by soothing tones of sea glass blue, amber, and dove grey. Every detail has been thoughtfully curated to create a serene and harmonious atmosphere.

After experiencing the allure of the Carlin Elite model home, homebuyers will have the opportunity to add their personal touch to their dream residence with a visit to the Toll Brothers Design Studio in Spokane Valley. From flooring to fixtures, and tiles to tubs, the design studio offers a one-stop shopping experience, providing an extensive array of selections to suit every taste. With the expert guidance of a Professional Design Consultant, your vision will come to life as you curate a home that reflects your unique style and personality.
Nestled along the picturesque Spokane River, Toll Brothers at Atlas Waterfront offers more than just stunning homes; it offers a lifestyle, an opportunity to live in a vibrant, pedestrian-friendly community, only three miles from charming downtown Coeur d'Alene. Homeowners will enjoy direct access to the Centennial Trail and the new Atlas Waterfront Park, which features a swimming beach, fishing pier, kayak launch, playground, picnic spots and a dog park.
Don't miss the opportunity to be a part of this extraordinary community. With home prices starting in the upper $700,000s, this exceptional riverfront community promises an unparalleled living experience.
For more information about the Aug. 12 event visit: TollBrothersAtAtlasWaterfront.com.
Toll Brothers at Atlas Waterfront is located at: 2931 North Heartwood Rd, Coeur d'Alene, ID 83814
Recent Headlines
---