Walter John Dreher, 86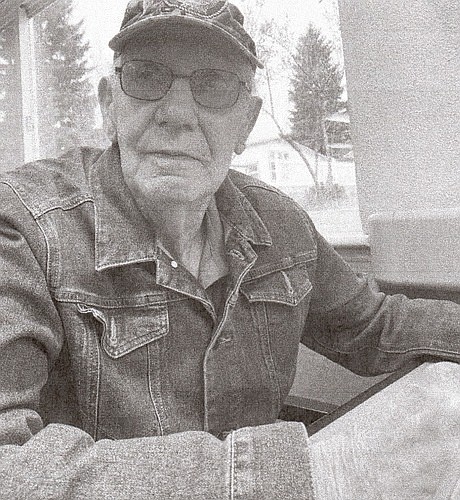 |
August 15, 2023 12:10 PM
Walter (Wally) John Dreher, 86, of Osburn, Idaho, passed away Aug. 6, 2023, at Valley Vista Care Center in St. Maries, Idaho. He was born in Minnesota, the oldest of three sons to Ervin and Arvilla Dreher.
Before coming to Idaho, Wally spent three years in the U.S. Navy, spending most of that time visiting European countries.
In September of 1961, he married Margaret in Hibbing, Minn., and moved to Idaho to work as a miner for the Bunker Hill Company. He completed the apprenticeship program and became a maintenance mechanic. After several years with Bunker Hill, he became an employee with Asarco, working at the Galena and Coeur mine as well as several months in Arizona.
After leaving the mines, he was employed by Silverwood Theme Park, Wallace School District and the Silver Mine Tour as a guide for several years.
One of his hobbies was spending time in the garage, where he and his son, Rick, spent many hours building a race car and restoring a 1965 Mustang. His younger years were spent hunting and snowmobiling during the winter and riding ATVs, camping and vacations with the family in the summer. Wally also spent a few years as an assistant Little League coach when Rick played baseball. Wally was a member of the VFW Post 1675 in Osburn, Idaho.
Wally's television time was spent watching Gonzaga basketball, Seahawks football and Mariners baseball. He also liked country music.
He is survived by his wife of 62 years, Margaret, of the family home in Osburn; son Rick and his wife, Deanna; daughter Ronda and her husband, Kurt; three grandsons, Logan, Parker and Tyler; two step-grandchildren, Louis Clausen and Taylor Clausen; a brother, Bob of California; several nieces, nephews and cousins; and Aunt Geraldine and Uncle Clarence Dreher of Arizona.
Wally is preceded in death by his parents and brother James.
A funeral mass will be held Friday, Aug. 25, 2023, at 11 a.m. at St. Alphonsus Catholic Church in Wallace, Idaho. Burial with military honors will be at the Washington State Veterans Cemetery in Medical Lake, Wash.
To share your special memories of Wally, sign his online guestbook, or send floral tributes to the family, one may visit www.shoshonefuneralservice.com. Shoshone Funeral Services, Kellogg, is assisting the Dreher family with arrangements.
Recent Headlines
---