Marty and Max: Mid-August market report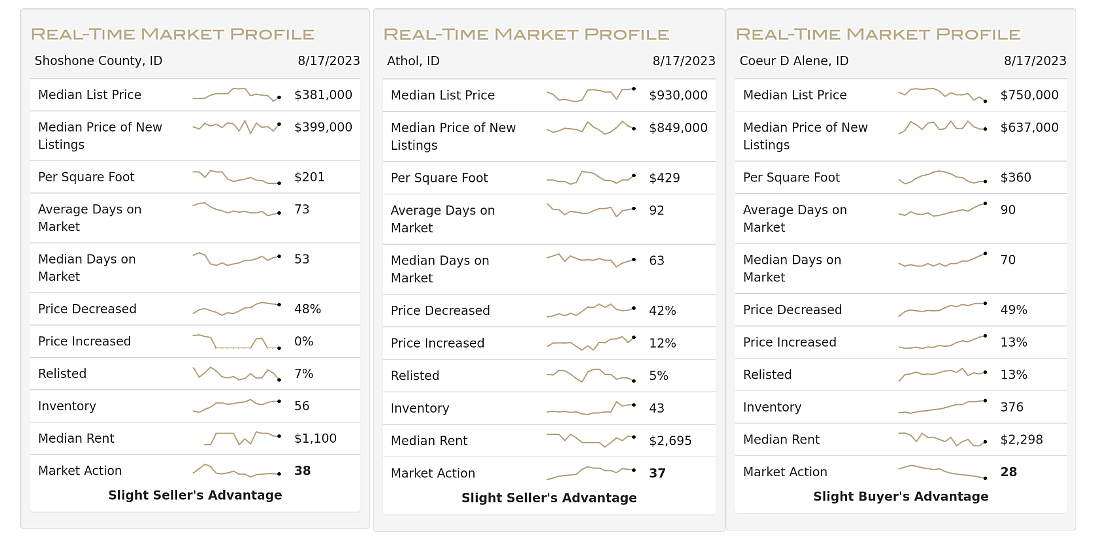 by
MARTY WALKER
|
August 18, 2023 1:00 AM
It's mid-August and our team's analysis is that since interest rates have remained at or above 7% for over two months, the data suggests that potential buyers are growing weary. Buyers are slowing down, and both the sales volume and prices paid are lower. This is unlike the slowdown last year and we are seeing slightly fewer buyers each week. As a result, sales volume is inching down. This is a different trend from January through June when demand was higher. In mid-June it appeared that mortgage rates might continue to ease down, however, the opposite happened, and rates spiked from 6% to over 7% and the affordability factor has had a significant impact on buyers.
Available national inventory of unsold available single-family homes rose slightly to 492,000 homes. This is a seasonal inventory gain, however, there are 10% fewer homes on the market than last year at this time, which indicates that we may have fewer buyers. In the first half of the year, inventory declined due to demand being greater than the season would indicate, however that demand seems to have disappeared nationally. Our experts predict that inventory will peak around month's end and will start declining in the fall. The economy has remained strong and interest rates have continued to rise. It is very possible, however, that interest rates will continue to rise, and rising interest rates normally result in rising inventory. This is partly attributed to higher holding costs for investors. Lower rates increase demand therefore available inventory is acquired. Last year at this time, both interest rates and inventory climbed.
This week there are 63,000 new pending single-family homes, which is 11% fewer than last year at this time. Price reductions have increased to 35% and have been climbing by about 50 basis points per week. This does not indicate a crash; however, it does reflect the market is slightly weaker than earlier in the year. The median price of new homes in the US is at about $450k and remains unchanged for the last 4 weeks and unchanged from last year. The median price of newly listed single-family homes is $399k which is slightly higher than last year at this time. The median price of homes that went into contract this week is $371k, which is slightly lower than last year. Remember, last year prices fell dramatically in September.
Our local market is strong. Our market's median list price ranges from $381k in Shoshone County to $930k in Athol. Although other areas, such as Harrison, are much higher – they are not the norm. We have over 1,800 single-family homes on the market, and over 1,400 land parcels for sale.
If you would data for your specific city, email marty@21goldchoice.com for your local market update that is published weekly. Marty Walker is a licensed real estate agent, paid real estate consultant, and columnist.
Recent Headlines
---