OPINION: GOP's outrage is Trump's gain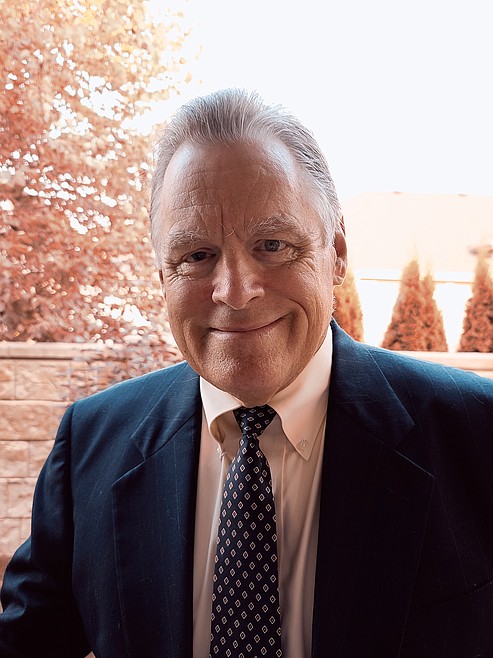 by
CHUCK MALLOY/Guest Opinion
|
August 18, 2023 1:00 AM
Idaho Republican Party Chairwoman Dorothy Moon is fired up, and for good reason. At least, that seems to be the consensus of the party's faithful.
She and her fellow Republicans, who strongly back former President Trump, are peeved about what appears to be a two-tiered justice system. "Joe Biden's Department of Justice," as Moon describes it, has issued a string of indictments against Trump — President Biden's most likely opponent in next year's presidential race.
Nothing fishy about that, right?
"Of course, the fake news media have trained their spotlights on Donald Trump, focusing all of their energy on the allegations against him," Moon says.
And then there's Hunter Biden, the president's son who apparently has never taken the silver spoon from his mouth.
"Testimony by Hunter Biden's former business associate suggests Hunter used his father, during his tenure as vice president, as political influence in his business dealings. And we've all seen the video of Joe Biden admitting, in his own words, that he strong-armed a foreign government to fire the prosecutor that was investigating Hunter Biden and his company," Moon wrote. "We sit and watch the DOJ give preferential treatment to the sitting president's family, and our press shields Joe Biden from criticism."
With Republicans so hopping mad over the DOJ developments, it's no wonder why Trump's poll numbers keep rising. Moon is not alone with her views. Polls show that more than 80 percent of Republicans think indictments against Trump are politically motivated. That's a good number of people who dislike everything about Biden, the justice department and liberal policies in general. The GOP's solution is to put Trump back in the White House to straighten out everything.
Let's think more about that one. The former president's defenders keep saying that Trump has done nothing wrong — at least not enough to put him in jail, or disqualify him for the presidency. But what I haven't heard from Moon, or any other Trump supporter, is what he has done "right."
• Was it right (or presidential) for Trump to sit silently at a kitchen table in the White House and watch as rioters were storming the Capitol?
• Was it right (or presidential) for Trump to pressure his vice president into not certifying the results of the 2020 election, which was Mike Pence's constitutional duty that day?
• Was it right (or presidential) for Trump to ask (more like demand) the Georgia secretary of state to "find" nearly 12,000 votes (by any means) to reverse the outcome of the race?
• Was it right (or presidential) for Trump to stash boxes of classified documents at his Florida home?
The list can be longer, for sure. My take is that anything positive that came from his administration — such as a robust economy and building some respect internationally — were overshadowed by his deplorable conduct since his election defeat. And, yes, he did lose that election. It's hard to imagine that the party of Ronald Reagan — known for his wit, wisdom and dignity — wants a guy like Trump back in the White House.
This campaign for the nomination is about one person, and not about the future … and not about pressing issues such as national security, border control and the $32 trillion national debt. It's about re-living the 2020 election and all those indictments from Joe Bidens justice department — which in the eyes of the GOP faithful apparently is a far bigger threat than Russia or China.
If Trump wins the presidency, we can look forward to an endless string of court proceedings over those indictments, perhaps in addition to an impeachment or two if Democrats regain control of the House.
Republicans have an impressive list of candidates who are ready to take on Biden and talk about their vision for the future. I don't see how the country can take four more years of Donald Trump.
By the way things are looking, that's what we're going to get.
• • •
Chuck Malloy, a longtime Idaho journalist and Silver Valley native, is a columnist with Idaho Politics Weekly. He may be reached at ctmalloy@outlook.com.
Recent Headlines
---