OPINION: Don't be fooled by low jobless rate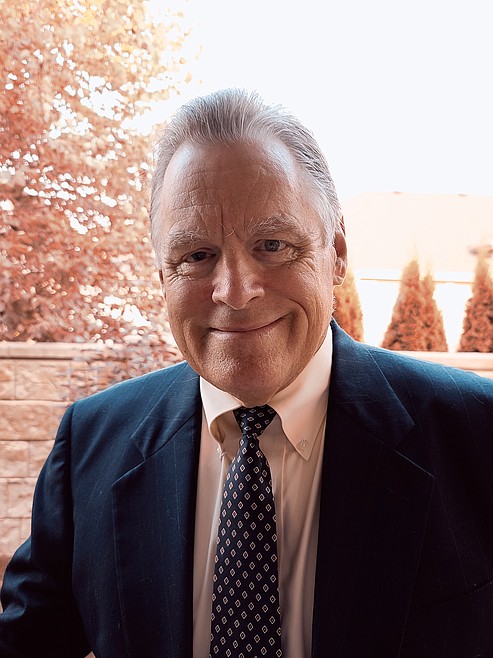 by
CHUCK MALLOY/Guest Opinion
|
August 25, 2023 1:00 AM
An unemployment rate of anything under 3 percent is like music to a politician's ear, especially to those lucky enough to sit in the Oval Office or a governor's chair.
So, strike up the band with Happy Days are Here Again, and there will be no shortage of politicians lining up to take credit for a rate that's in the range of 2.7 percent. Let's celebrate with a statewide hoedown, and bring along some Tennessee cloggers to add to the flavor.
Now for the buzzkill … you knew that was coming. There's always someone in the crowd who will put a reality check on any kind of good news. This comes from a longtime friend, Suzanne Budge, the state director of the National Federation of Independent Business. For certain, an unemployment rate that's under 3 percent is the definition of full employment in any economics book. But Budge tells me that's no comfort to Main Street business owners who are struggling to find workers at all skill levels.
In other words, people don't want to work anymore. And this is not through lack of effort by employers who have raised wages significantly and have practically begged people to work.
"It's very gloomy," she said. "The struggle is that the workforce has not come back since the pandemic. We have the lowest workforce participation rate in decades."
And get this … a staggering 42 percent of business owners have reported job openings they could not fill — and it's not because wages are low. According to the NFIB, 36 percent of employers have raised wages and another 22 percent intend to do so.
"In fact, it's been reported that the average wage for all occupations in Idaho reached just under $25 an hour last year," she says.
Budge can only speculate why employers can't find workers. "This is not an NFIB position, but I think you have a generational shift. There has been so much money put into the economy through the federal stimulus that has far outstripped the demand. Owners can't get people to work, or apply for jobs, and that will have an impact on small business and the ability to carry on. Second and third generation businesses are selling out, because either you grow or you die. It's hard to be a small business person right now."
The problem is not confined to Idaho. "It's the same situation everywhere," says Budge, who travels extensively with her job.
So, how are people paying the skyrocketing housing costs, or keeping up with inflation?
"That's a good question," she says. "Developers seem to be banking on Idaho being an open state with recreational opportunities — and people are coming to Idaho. Look at McCall. And the demographics of downtown Boise are much different than, say, 28 years ago. Outsiders are moving to Idaho."
But they are not filling the plethora of job openings, and you know where that leads.
"How often do you hear about lack of service? Lack of help? Owners apologizing for lack of service and inability to deliver? Changing hours, and automating because they have to? It's a confounding problem. I don't think we know why, but it doesn't look like it's really changing," she says.
Call it the "new normal" in today's society.
The NFIB issues a jobs report monthly, which includes a wide range of facts and figures — and a news release for media outlets and interested parties. The lead to July's news release summed up the sorry situation well.
"Another monthly small-business jobs report, another dismal reading for the Main Street enterprises of America."
There's not much optimism between those lines, but it's something you should keep in mind when politicians talk glowingly about our low unemployment rate.
• • •
Chuck Malloy, a longtime Idaho journalist and Silver Valley native, is a columnist with Idaho Politics Weekly. He may be reached at ctmalloy@outlook.com.
Recent Headlines
---