Marty and Max: Perspective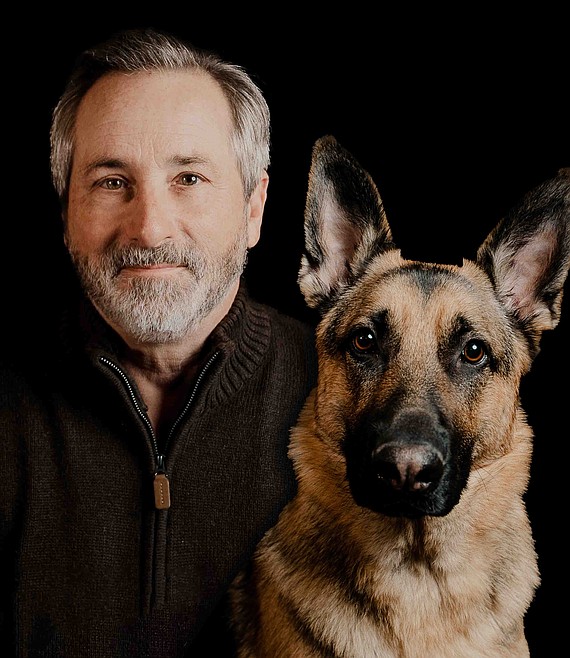 Marty Walker and Max
Courtesy photo
by
MARTY WALKER
|
February 10, 2023 1:00 AM
In 1889, Charles Duell was the Commissioner of the U.S. Patent Office. He was widely quoted as having stated that the patent office would soon shrink in size and eventually close, because, "Everything that can be invented has been invented." Now this is before iTunes, air conditioning, high speed chairlifts and sliced bread (which was invented in 1928).
On a whim I asked my bride what she thought the greatest invention of her lifetime was. She pondered for a moment and then said, "the wound vac." Not at all what I was expecting. A wound vac uses negative pressure (suction) which pulls fluid and dead tissue from a wound over time, and allows wounds to heal faster and cleaner. In her world, it is life saving. A puss sucker never crossed my mind, however, it was a moment of both enlightenment and reflection.
I played, coached and later umpired baseball games from St. Maries to the Silver Valley, up to Bonners Ferry and all the way to the coast. One game I asked a fellow umpire the same question. After much reflection, he turned to me and said, "Yoga Pants." I just about fell out of my chair. "Yoga Pants?" I asked. Again not at all what I was expecting and again definitely not anywhere on my list. This is what we call perspective and everybody has their own.
Not too long ago we had a serious sellers market and properties were selling as fast as they hit the market. The Market Action Index (MAI) is a tool that measures supply and demand and overall market competitiveness to determine if it is a buyers or sellers market. The market has completely flipped since February 2021. Back then you could list with "Cell Phone Sally," who could throw up a few images on the MLS, and before you could get a sign in the yard you would have numerous offers.
Today is a new day. What worked then does not work now. Both supply and the MAI are down. We are back to Pre Pandemic metrics. To effectively market and sell property in this market, it is essential to professionally market your property to remote buyers. Following is a short list of the required essentials to market your home.
Network: Partner with a real estate agent that has a solid network.
Videography: There is a very good chance that the buyer of your property will not be local. High-quality videography makes it easy to "walk" through a home/property and is even more important on large parcels.
Photography: Make sure your real estate agent hires a professional to photograph your home. Anything less than this is a disservice to you.
Drone and Panoramic Images: Used to show the area and lot lines. Be careful NOT to exaggerate the views. The pilot must be licensed or they risk a huge fine.
Home Preparation: Partner with your real estate agent to get your home ready. This can take 1-6 weeks.
Other items include: Social media, digital floor plans, virtual staging and virtual renovations.
• • •
Marty Walker is a licensed real estate professional and paid consultant. Information shared in this column is of a general nature. For specific questions in relation to your unique property, email to set a time for a consultation. Visit MartyandMax.com or email Martywalker@remax.net.
Recent Headlines
---