Silver Valley Sports Recap: Feb. 13-19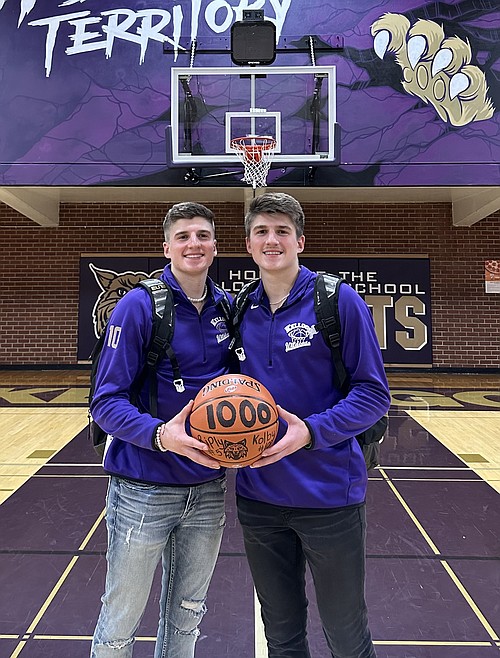 Brothers Kolby and Riply Luna passed the 1,000 career point threshold for the Kellogg Wildcats last week during their senior night, home game against Wallace.
Courtesy photo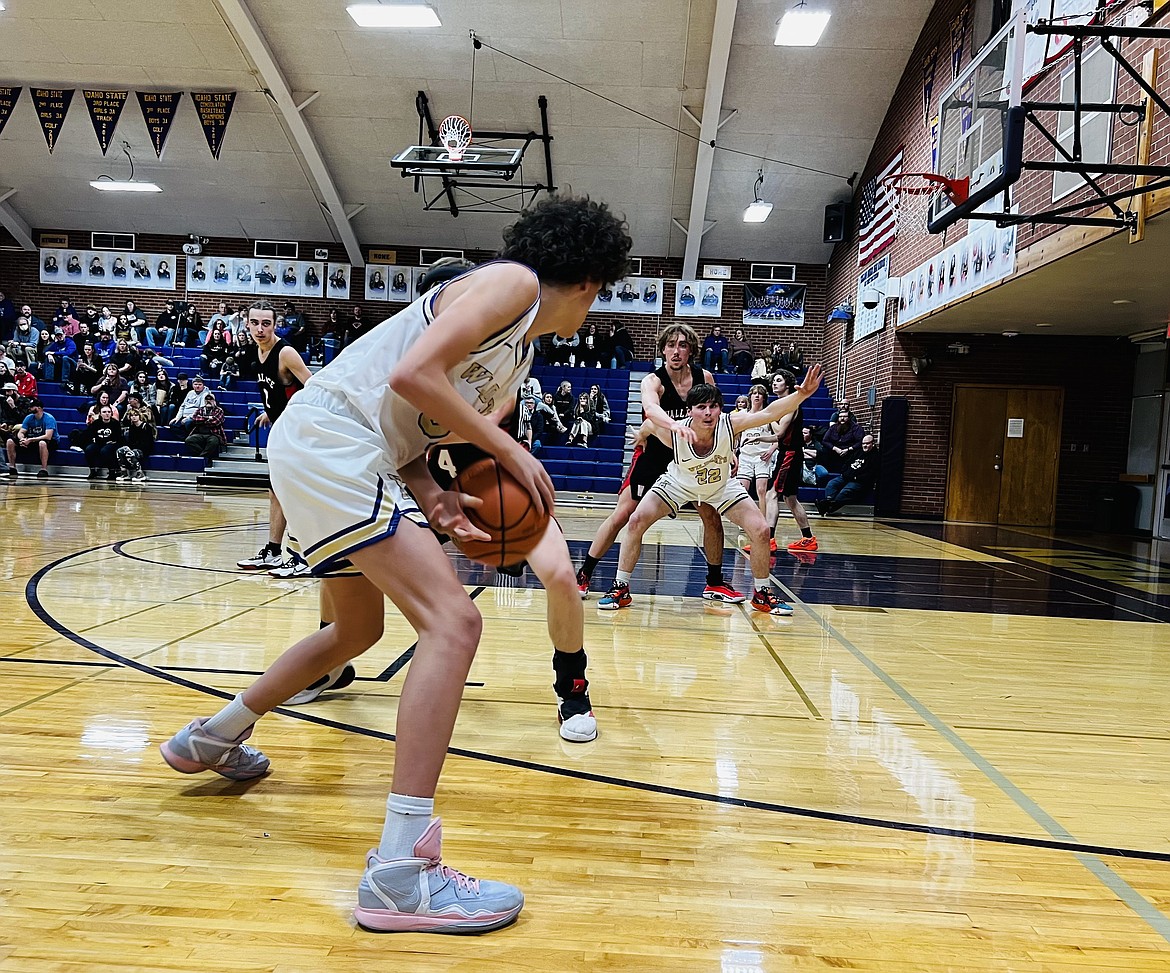 Draedan Taylor looks inside at Tom O'Neill who is posting up a Wallace defender during the Wildcats' win over the Miners.
Previous
Next
|
February 21, 2023 1:00 AM
KELLOGG BOYS BASKETBALL
• Feb. 14
St. Maries 74, Kellogg 57
ST. MARIES — Kellogg and St. Maries traded double-digit victories in their two Central Idaho League meetings this season.
And in the end, St. Maries' victory margin on Tuesday night was just enough to make the road to the state 2A tournament come back through the Lumberjacks' home gym.
Senior Greyson Sands, coming back from a knee injury, hit three 3-pointers in the first quarter and finished with a game-high 28 points in a reserve role as the Lumberjacks beat the Kellogg Wildcats on senior night.
With the win, St. Maries will be the top seed to the 2A District 1-2 tournament, with Kellogg being the second seed. The tie was broken by point differential in the two games between the two schools, with St. Maries holding a four-point advantage.
Kellogg beat St. Maries 56-43 on Jan. 12 in Kellogg.
"We knew going into halftime and being down three (30-27) that they were tired and in foul trouble," said Chase, whose team outscored Kellogg 47-27 in the second half. "The kids just pushed the tempo and created turnovers."
Senior guard Trace Wicks hit three 3-pointers in the third quarter, giving the Lumberjacks a 42-41 lead.
"It seemed like the kids kept the foot on the pedal after that," Chase said. "It's a whole different dynamic having a point differential as a tiebreaker. It was definitely the most nerve-wracking 15-point lead I've ever had."
Riply Luna scored 17 points for Kellogg.
"Honestly, the turnovers in the third quarter were the difference," Kellogg coach Mike Martin said. "Defensively, we were not good enough in the second half. We had some foul trouble that we did a good job of getting through in the first half, but just didn't weather the storm in the second half. Hats off to St. Maries, they were more prepared than us, and that's on me."
Kellogg 18 12 14 13 — 57
St.Maries 21 6 22 25 — 74
KELLOGG — Miller 15, Whatcott 9, R. Luna 17, K. Luna 11, McLean 5, Coburn 0, Hendrix 0, Taylor 0.
ST. MARIES — Holmes 5, Sands 28, Badgett 7, Holder 2, T. Renner 3, Wicks 12, Swallows 0, Hill 17.
• Feb. 16
Kellogg 82, Wallace 47
KELLOGG — Senior twins Riply and Kolby Luna each eclipsed the 1,000-point career scoring mark on senior night as the Wildcats beat the Miners at Andrews Gymnasium.
Riply scored all 21 of his points in the first half, including four 3s and 16 second-quarter points for Kellogg (15-6). Kolby scored 20 of his game-high 25 in the first half, and finished with five 3s, four in the first half.
Each finished the game at 1,001 career points.
"It sounds made-up, honestly, but pretty incredible stuff, honestly," third-year Kellogg coach Mike Martin said. "It was good to send them off on a high note."
Brad Tesky scored 20 points for Wallace, which plays Genesis Prep on Tuesday at 7 p.m. at North Idaho College in the semifinal of the 1A Division I tournament.
Wallace 13 10 14 10 — 47
Kellogg 25 35 14 8 — 82
WALLACE — D. Davis 6, Tesky 20, Guardipe 3, J. Davis 7, Hasz 6, Schmidt 5, Sabala 0.
KELLOGG — Miller 7, Whatcott 3, R. Luna 21, K. Luna 25, McLean 2, Maciosek 7, Coburn 0, O'Neill 0, Robinson 2, Hendrix 8, Taylor 7.
WALLACE BOYS BASKETBALL
• Feb. 14
Wallace 65, Mullan 34
WALLACE — Senior Damian Davis scored 18 points for the Miners in a nonleague win over the Tigers at Kirby Krulitz Court.
Senior Brad Tesky had 14 for Wallace, who lost to Mullan 47-39 in December.
Floyd Nelson scored nine for Mullan, which faces Kootenai in a loser-out game in the 1A Division II District 1 tournament on Tuesday at North Idaho College.
Mullan 3 9 16 6 — 34
Wallace 20 19 12 14 — 65
MULLAN — Nelson 9, Trogden 7, A. Zingler 6, T. Zingler 8, S. Petit 2, L. Petit 2, Appiah 0.
WALLACE — Ritchey 2, D. Davis 18, Tesky 14, Morden 7, J. Davis 4, Hasz 12, Schmidt 4, Cleveland 2, Sabala 2.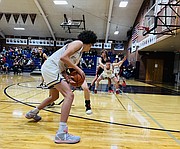 Recent Headlines
---