SkiJor competition fills Wallace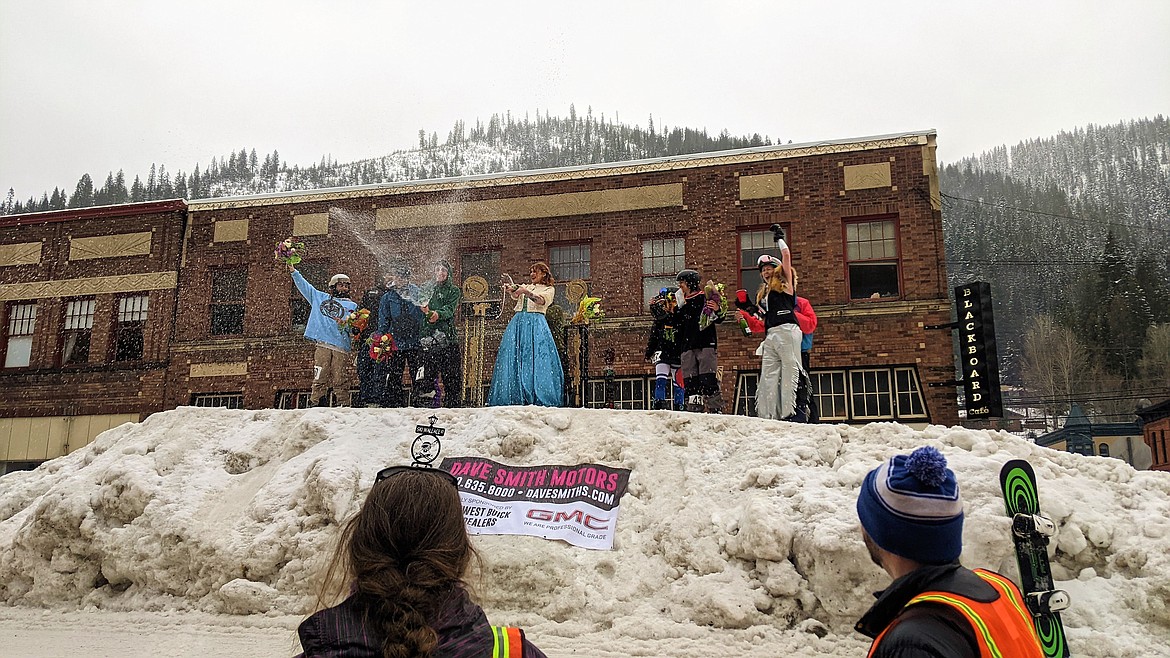 The ski and snowboard finalists of SkiJor 2023 finished popping a bottle of celebratory champagne.
Photo by MOLLY ROBERTS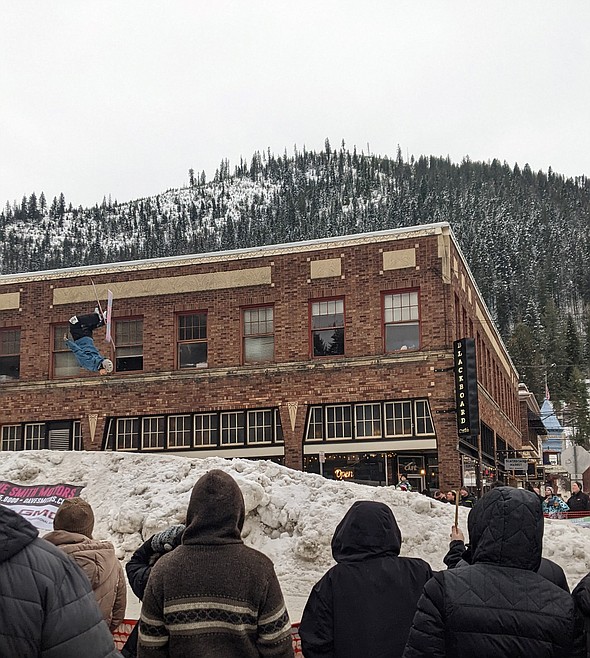 A skier competes in the final stages of the 2023 SkiJor competition, which took place over Presidents' Day weekend in Wallace.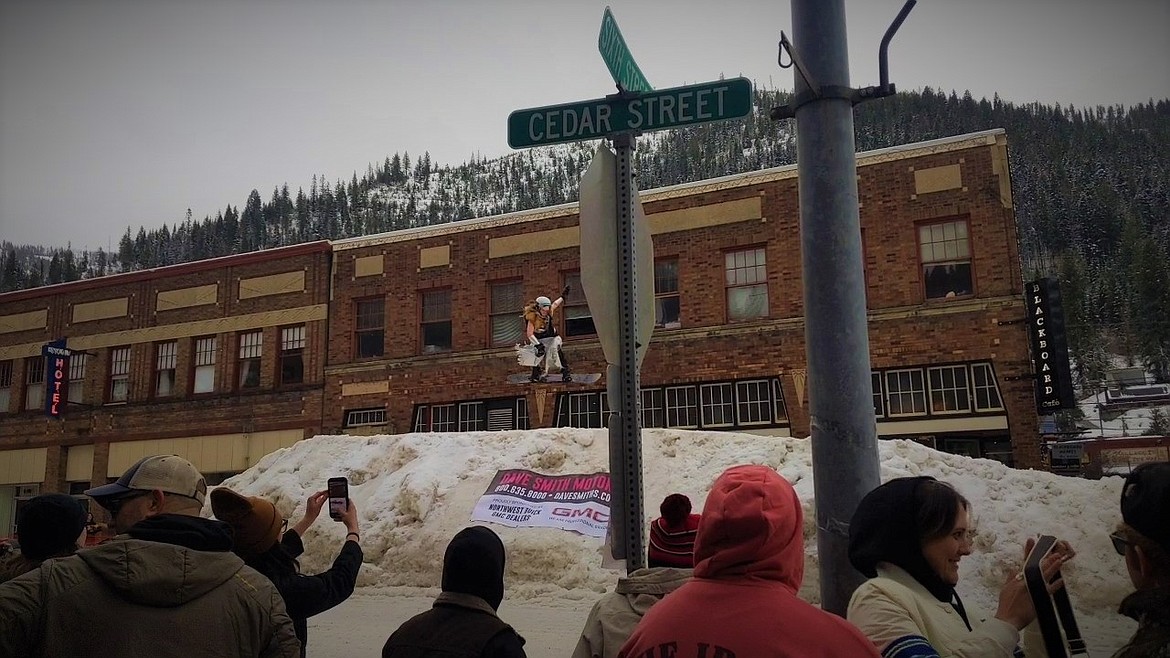 Siobhan Curet, snowboarding finalist in the women's divison at the 2023 SkiJor final competition.
Previous
Next
by
MOLLY ROBERTS
Staff Reporter
|
February 21, 2023 5:10 AM
WALLACE — "This is so weird. And I love it," was heard many times through the streets of Wallace as the Extreme SkiJor competition took place over Presidents' Day weekend.
This year, the event was spread over three days, adding new events and even more cash prizes.
The event is held by Ski Wallace, a group to promote winter events and shows tourists and locals alike that Wallace has year-round attractions and amenities. SkiJor combines western culture, cowboys and rodeos with the newer ski culture, as official Extreme Wallace SkiJor cowbells could be heard ringing through the town, cheering on the competitors.
The course was built Thursday evening as snow plows began building and smoothing out Cedar Street, creating the course complete with jumps, and a rainbow rail, to create the ultimate SkiJor run.
SkiJor was initially a competition that would use horses or dogs, but in Wallace, the competitors are pulled by skilled ATV riders to give them enough momentum for an epic ride and performing back flips and more to get as many points as possible.
Friday night held the newly unveiled "Keg Jump" as 22 competitors tried jumping as many beer kegs from Radio Brewing Company as possible. Both winners, Owen Cline, and Lucas Kinney, successfully jumped 34 kegs, with an honorable mention to Thomas Bacon, who threw in a backflip on his attempt.
Saturday held the main competition, with finals taking place Sunday, keeping the town of Wallace and the businesses bustling throughout the weekend.
The SkiJor competitors are judged on amplitude or the height achieved on the jump; difficulty, execution and creativity of the jump are all judged as well, with crowd/style also being a factor, totaling up to 100 points awarded.
Two female competitors competed for the finals, including first-place winner Krystle Folland and Siobhan Curet of Wallace, who also was a significant player in the promotion and organization of the whole event. The final skiers showed off their moves with extremely close competition scores and included Jack Bordick, Samuel Mailloux, Lucas Kinney and Nathaniel Strother.
Coming in third place for the ski division with 64 points was Sam Mailloux; in second place, scoring 65 points, was Nathaniel Strother, and in first place with 77 points for the cash prize of $1,000 was Jack Bordick.
The snowboard competitors came down to Thomas Bacon, Jack Powell, Zachary Playfair, Owen Cline and Clif Neumann, in yet another neck-and-neck, close-call competition, with only two points between first, second and third place. Owen Cline came in third with 64 points, Zachary Playfair came in second with 65 points, and the winner with 67 points and winning a cash prize of $1,000 was Jack Powell.
For photos, information, and more on SkiJor and Ski Wallace, visit www.skiwallace.com or the Ski Wallace Facebook page.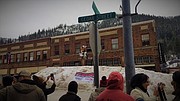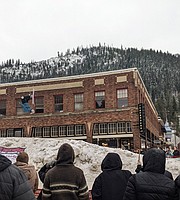 Recent Headlines
---