GearUp for Zach Gowen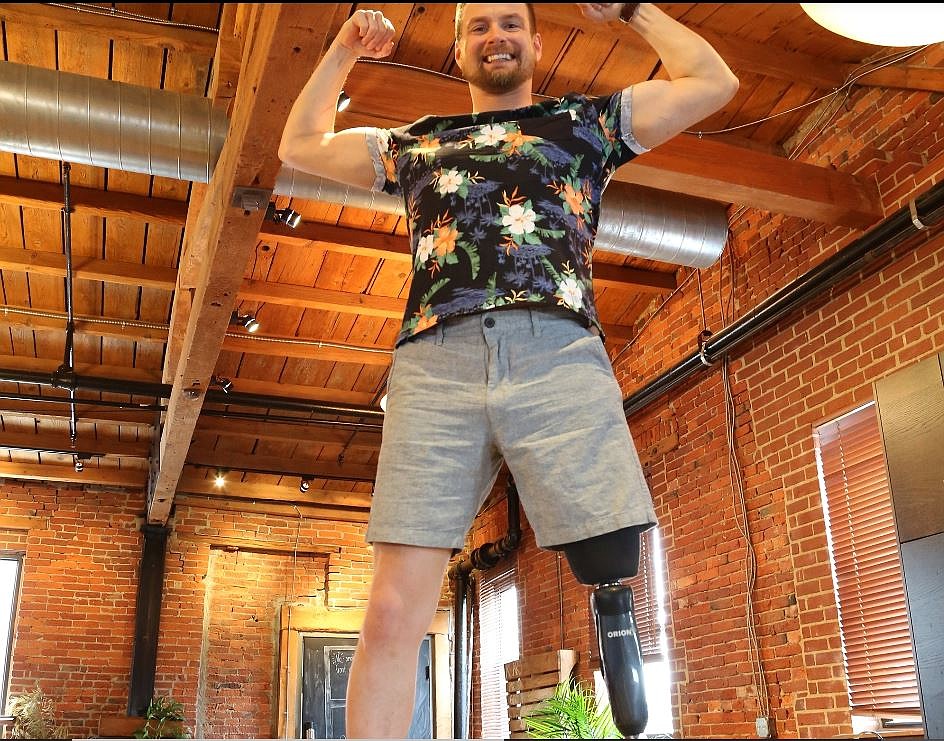 Former WWE athlete Zach Gowen, with CoolSpeak, will speak about Community Building at Kellogg High School, hosted by KHS and GearUp in the Andrews Gymnasium at 5 p.m. March 1.
Photo courtesy of COOLSPEAK
by
MOLLY ROBERTS
Staff Reporter
|
February 24, 2023 5:20 AM
KELLOGG — "Sometimes you have to lose everything to find yourself."
Those words came from Zach Gowen, a former professional wrestler, in a motivational speech to a room full of students.
Gowen wrestled for World Wrestling Entertainment (WWE) in the early 2000s and made a name for himself due to a noticeable disadvantage that he routinely found himself in.
Gowen will be hosted by Kellogg High School (KHS) and the GearUp program on March 1 in the KHS gymnasium, allowing attendees to enjoy a chicken dinner and hear Gowen speak about community building.
Gowen is a part of CoolSpeak, a Youth Engagement Company for students, parents and teachers to bring in inspirational speakers, programs, and more with various topics.
Gowen has an incredible story, as he lost his dad at a young age, lost his leg to cancer at 8 and worked through substance abuse issues in his early 20s. After graduating high school, Gowen began training with professional wrestler Martin Krcaj, or Truth Martini, as he was known in the ring. Gowen eventually became the only one-legged competitor to compete for World Wrestling Entertainment (WWE), battling names like John Cena, The Big Show, Brock Lesner and Vince McMahon.
GearUp Coordinator Helen Kitchen met some speakers with CoolSpeak at a conference and was sold by their vitality, and she knew she wanted to invite one of them to KHS.
"I met some speakers from CoolSpeak at a conference," Kitchen said. "The energy they exuded was pretty fantastic. So we decided we wanted to bring them in. We looked at different options for speakers, but decided on Zach Gowen."
GearUp stands for Gaining Early Awareness and Readiness for Undergraduate Programs and focuses on increasing college and career readiness for underserved communities.
"GearUp works with underserved communities and allows students to receive additional education through advisory," Kitchen said. "This can be scholarships to go to college, whether a technical or trade school or community college. Even If they aren't interested in going to college, I provide them with life skills, financial budgeting, and whatever they need to be able to be successful after they graduate from high school."
The event is free to the community, but GearUp students and their families who RSVP will have first dibs for the provided dinner, but anyone in attendance will get the chance to hear Gowen speak on the importance of Community Building.
The event will be at 5 p.m. March 1 at Kellogg High School in the Andrews Gymnasium. For additional information or to RSVP, contact helen.kitchen@kelloggschools.org or call 208-784-1301, ext. 1020, or sign up at https://bit.ly/41peYDu. You can also RSVP by visiting the Facebook event page by searching "Community Building w/Zach Gowen."
Recent Headlines
---