Marty and Max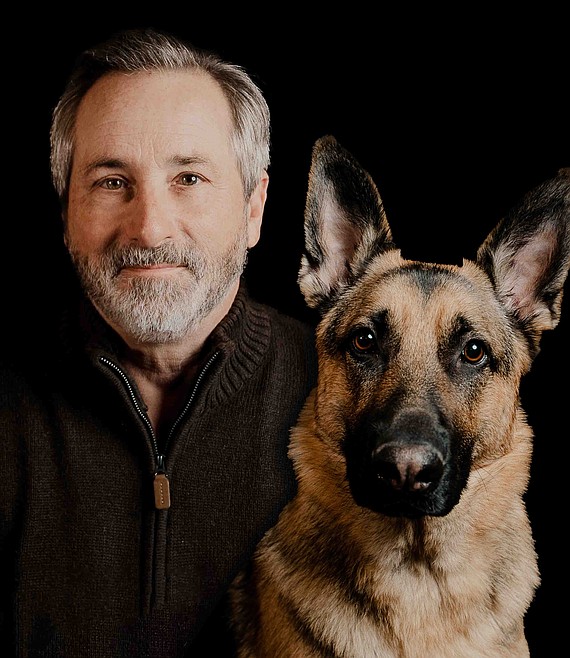 Marty Walker and Max
Courtesy photo
by
MARTY WALKER/Contributing Writer
|
January 13, 2023 1:00 AM
I have fond memories watching John Madden as a kid. On the sidelines coaching, not on video games. I loved watching all the games back then with Ken Stabler, Otis Taylor, Johnny Unites, Deacon Jones, Joe Namath, Freddy Biletnikoff and Lynn Swan. I watched on a 13-inch black and white TV that had tin foil on the rabbit ear antennas. Back then, regardless of our political affiliations, we agreed on Family, Faith and Country. During the peak of the COVID pandemic, an unnamed genius stated, "Can't we all just get back to 'Hating the Cowboys.'" Enough said.
Buffalo Bills Safety Damar Hamlin suffered a horrible incident on national TV. I can't say it was an injury, because nobody at this time really knows. What I do know is this, last year we had NFL players kneeling in protest. Last week, we had NFL players kneeling in faith and praying. Last year, faith, God and country were mocked. Last week, they were honored. We saw players, coaches, announcers, 80,000 live fans and millions watching nationwide, come together. This was truly both refreshing and inspiring.
They canceled the game due to the impact this had on the players. It is very difficult to have a front-row seat to tragedy. My bride of more than three decades is a health care professional who does this every day with a smile on her face. My son is a Major in the Air Force who is both a trained special forces soldier and doctor. My daughter is also a provider on the front lines in trauma centers during the peak of COVID in New York and Washington, D.C., where she witnessed more than 90 deaths per day and my youngest son is an EMT. I bet your dinnertime conversation doesn't include wound vacs, diseases and a list of other yummy things.
When I saw the looks on the faces of the coaches, referees, teams and spectators, it reminded me of how I felt as a volunteer fireman on my first call. It was an ice rescue attempt on Lake Coeur d'Alene and that was a rough call. Then it made me realize how special my family and the entire family of health care and first responders are. This fraternity of health care and first responders are so special. They compassionately deal with this EVERY DAY, they go home, cook dinner and life goes on. I love the fact that when my bride does talk about work, she is bragging about what a great team she has. I can't tell you how many times she reaches for her phone and replies SHE IS SO AWESOME. Apparently they text each other unicorns and rainbows as a ritual to show support for each other.
The next time you see a health care provider or first responder, please do me a favor and remember they do this every day ALL DAY for us. This is their life. Please say thank you, and show some love that they so rightfully deserve. This is my family, they are exhausted, and although I have not met most of them, I love and appreciate you ALL! Thank You!
• • •
Marty Walker, RE/MAX In Action, is a licensed real estate professional and paid consultant resulting in the sale of hundreds of homes. He can be contacted at martywalker@remax.net or visit martyandmax.com. This column provides general information and does not know your specific circumstances. For specific situations, contact a licensed professional.
Recent Headlines
---