Easy Riders continue to win awards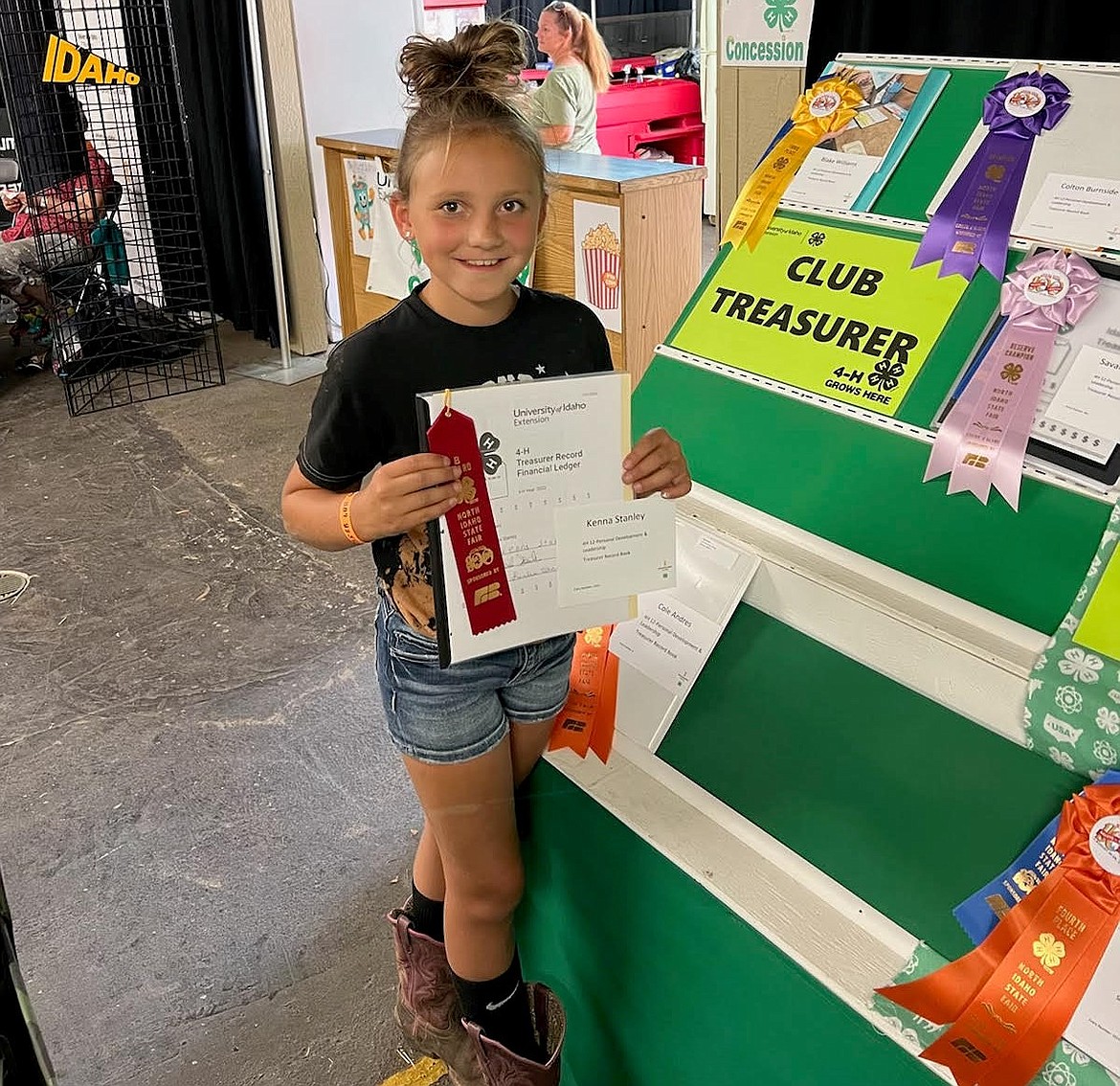 Easy Riders Club Treasurer Kenna Stanley proudly displays her red ribbon from a recent 4-H competition.
Courtesy photo
by
JOSH McDONALD
Local Editor
|
January 17, 2023 1:00 AM
It was another successful run for the Easy Riders 4-H Club at the North Idaho Fair as five members brought home awards for their various projects.
In the Non-Horse Project, Karington Hayes received grand champion, while teammates Lauren Voorhees and Silver Goldade received reserve champion and third place overall respectively.
Madaline Voorhees and Hailee Sharpe both received red ribbons for their efforts.
4-H Horseless-Horse Projects allow members to research and learn about horses without having to actually own a horse.
Members were judged on their poster design and display, as well as how complete their record books are.
As part of the horseless-horse project, members learn what it takes to care for a horse, including proper feeding and nutrition, health, parasites, hoof care, grooming and showmanship — all of which are just some of the categories required.
"One of the fun things they did was to list different ways to identify a horse (and) then record each item for several horses," Easy Rider director Leslee Stanley said. "Items recorded for each horse were height, weight, color, markings, brands, scars and age."
This year's club treasurer was Kenna Stanley, which came with its own project.
Some of the project requirements for being the club's treasurer included being judged on her interview skills and demonstrating skills in writing checks, balancing a checkbook and reconciling the monthly bank statement.
For her efforts, Kenna was awarded a red ribbon for her project.
Cannan Stanley, did a Cloverbuds project and made a display of trees he learned to identify including the white pine, Ponderosa pine, jack pine, white fir, red fir and cedar. Cloverbuds are not judged and are awarded a participation ribbon.
Cloverbuds is an extension of 4-H for younger children. Children in Cloverbuds must be ages 5 to 7 by Jan. 1 of the current 4-H year.
The Easy Riders has started the new project year and invites anyone ages 8-18 interested in learning about horses to come join.
Meetings are Tuesday evenings at 6 p.m.
For more information text Leslee Stanley at 208-512-1566.
Recent Headlines
---