Marty and Max: Timing the market
by
MARTY WALKER/Contributing Writer
|
January 27, 2023 1:00 AM
Hey Max: We are in the middle of winter, interest rates are up, the Seahawks are down, but is now the right time to buy?
Not too long ago I thought buying gold was a great idea, however I took the wait and see approach. At that time gold was about $250 an ounce. I waited and it rose to more than $400 an ounce. There was no way I was going to pay $400 for something that I could have paid $250 a few months prior. I figured I would wait until it fell back to $250 and then I would buy. That was 2001 and I am still waiting. The price went to $500, $1,000 and kept going up to nearly $2,000. The error in my judgment is that I failed to realize that gold was at a historic all-time low. Who knew?
"Good hockey players go to where the puck is, great hockey players go to where the puck is going to be." — Wayne Gretzky
Historically speaking, mid-January to mid-February is the best time to buy. Many homes sell in the first quarter. For sellers, this is also a time where you may have less competition. One great option for buyers in the current market is the seller-paid temporary interest rate buydown. The home seller pays to buy down the homebuyer's interest rate with a lump sum (concession) at closing. There are a few options and the most popular are temporary buydowns where the buyer's interest rate is lower in the first two to three years. The savings over the buydown period can be substantial.
"We anticipate interest rates to be lower later in the year, so there will likely be the opportunity to refinance to a lower interest rate." — Bill Hunter (NMLS 1652774) Evergreen Home Loans.
"Now could be the right time to buy. A temporary rate buydown is designed to lower interest rates at the beginning of the loan giving homeowners breathing room for savings, repairs and more." — Teresa Lunde (NMLS 298593) Motto Mortgage in Motion.
Folks that bought a year or two ago may have lower interest rates, but they also have higher loan payoffs. Those buying today may have higher interest rates however they will als­­­o enjoy higher equity with a lower mortgage balance. Much like gold in 2001, we are currently coming off a historic low in interest rates and there are some great deals in the market. Rates are currently lower than most of the previous 50 years. For more information, and details on these programs and how to contact Bill, Teresa, and other partners, go to martyandmax.com.
As you can see from the graph, we are in a slight sellers' market. The Market Action Index (MAI) is hovering around 39, up from 36 last week and the home inventory has decreased during this same time frame. While the MAI shows some strengthening, prices have not moved from their plateau. Should the upward trend in sales relative to inventory continue, expect prices to resume an upward climb. A detailed market report is available at martyandmax.com and includes data for all active listings and can answer the three BIG questions sellers need to know: 1) What's for sale? 2) How much is my home worth? and 3) How's the market? Use this data to go where the market is going, rather where it currently is. If you do not see your location, please email and I will be glad to run a custom report for you. Do you have a unique product or offering that can benefit buyers or sellers? If yes, please let me know so I can share.
• • •
Marty Walker is a licensed real estate professional and paid consultant. Information shared in this column is of a general nature. For specific questions in relation to your unique property, email to set a time for a consultation.
MartyandMax.com | Martywalker@remax.net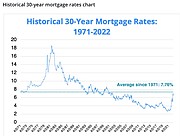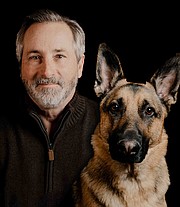 Recent Headlines
---