Marty and Max: Mid-year market report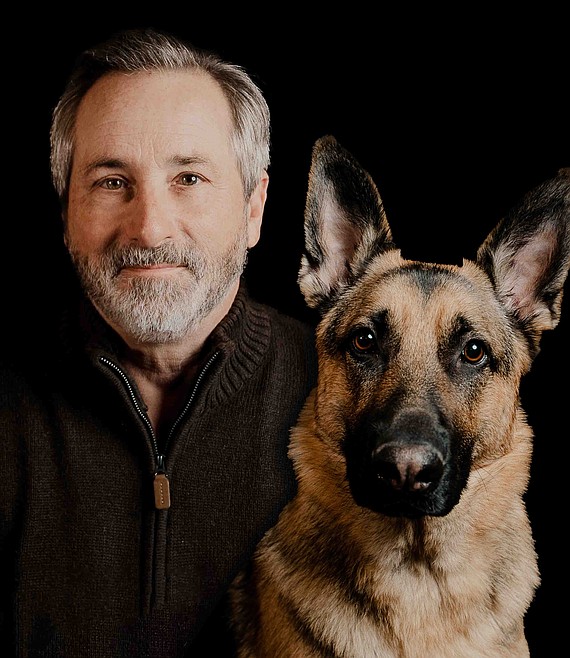 Marty Walker and Max
Courtesy photo
by
MARTY WALKER
|
July 7, 2023 1:00 AM
The first half of 2023 is in the books. This week in many ways is the turning point in the year for housing. Home purchases start to decelerate and price reductions increase in the second half of the year. Historically inventory peaks soon while the best inventory is listed in the first half of the year. Later in the summer and the later you list is more likely to do so with a lower price. It will be interesting to see how fragile this market is with increasing mortgage rates.
Let's review the data in regard to the 2023 peak season home buying. There are now 466k single-family homes on the market. This is 2% fewer than last year at this time. Last year inventory was climbing by 4-5% per week. Last year's story was how demand had slowed. This year the story is how new supply has simply ceased. It will be interesting to see if higher interest rates continue to scare buyers. Normally inventory peaks in July or August. Last year inventory did not peak until October. Our experts predict that we will end this year with about 15% fewer homes on the market. Home buyers are keeping prices elevated by keeping inventory low and buying virtually everything offered at these prices and these mortgage rates. If mortgage rates change substantially higher or lower we will adjust our forecast. Lower rates generally reflect lower inventory while higher rates reflect higher inventory. It is a misconception to assume lower rates will generate higher inventory. The data shows it's actually the other way.
The rate of home sales has peaked for the year and we can expect a big dip after the holiday week. There are currently 385k single-family homes in contract which is 14% fewer than last year. This percentage of fewer homes for sale has been steady for the last 6 weeks. We were gaining ground, however in May with increased rates, buyers have slowed and we are no longer gaining ground on the sales rate. Home sales slowed in July and dramatically in September last year, therefore, we could see some improvements in the second half of this year.
This week there were 66k newly pending single-family homes. This rate continues to be below last year. Last year the market adjusted significantly during the holiday week therefore next week's report will have a big adjustment reflecting slower sales.
There are buyers at these mortgage rates but buyers are sensitive to rate changes. If rates surge as they did last year, we expect home sales to continue to decline. The market recovery is best seen in the price reduction curve. Demand has exceeded the available supply of homes so fewer sellers had to take price reductions. Although it is normal in the back half of the year to see more price reductions, last year's price reductions were skyrocketing, while this year only 32% of the homes on the market have taken a price reduction. This year the market is much more balanced. In the following weeks, there will be fewer price reductions than last year. In September of last year, price reductions spiked as interest rates spiked. This could happen again this year if interest rates climb.
The median price of single-family homes in the US is $455k unchanged from last week. The median price of new listings is $415k vs 419k last year. It is normal for this to be lower beginning in July and last year was a huge dip. By next week we could see positive year-over-year home price increases. Our year-over-year comparisons will be easier in the back half of the year. Year over year home prices are no longer falling.
There are four home price indicators: 1) Price of new listings; 2) The price of the total active market; 3) There price of new pending; 4) The price of all the homes pending. The price of new pending has been positive for four weeks in a row. Homes are going into contract higher than last year. The median price of the homes that went into contract is $380k which is 1.5% higher than last year. The end of June is the pivot point for the year and we can expect better year-over metrics from last year.
In Shoshone County the median home prices are as follows: The top 25% $788k; followed by the second segment at $464k; followed by the next segment at $371k and the bottom 25% of the market is at $250k. The median price for all new listings is $462k.
Marty Walker is a licensed real estate professional and paid consultant. Information shared in this column is of a general nature. For specific questions in relation to your unique property, email to set a time for a consultation. Visit MartyandMax.com or email Martywalker@remax.net.
Recent Headlines
---