Student's comments lead to graduation suspension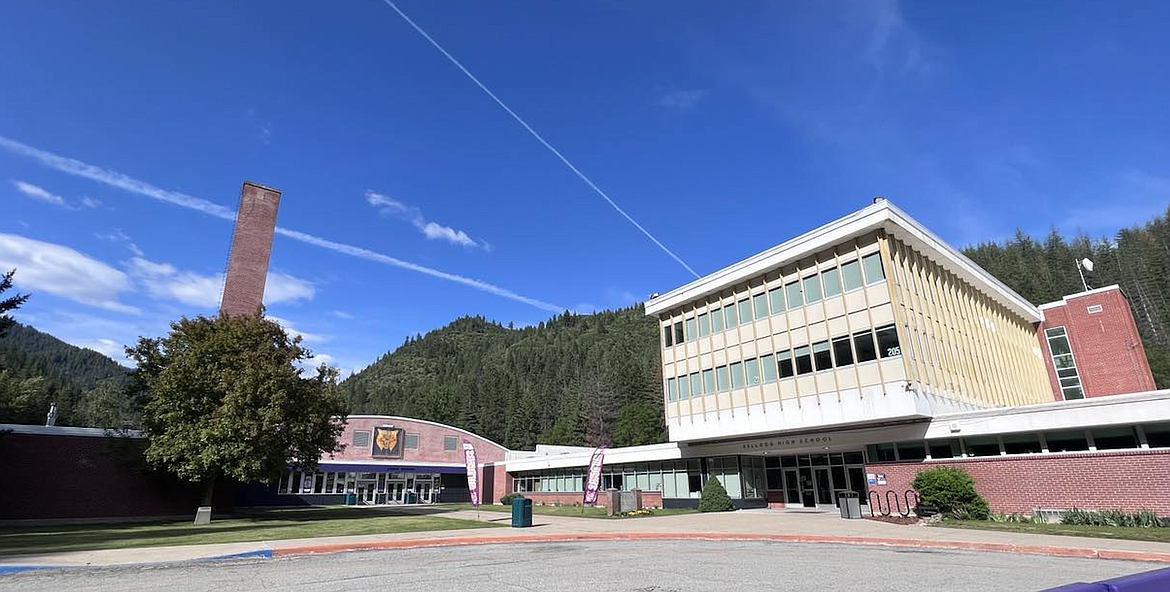 Kellogg High School
AriAna McDonald
KELLOGG –– A student at Kellogg High School isn't being allowed to participate in his graduation ceremony as a result of comments that were made during a recent assembly.
The assembly was a way for senior students to impart words of wisdom to the underclassmen of KHS – the statement that was made by 18-year-old Travis Lohr was one that raised a few eyebrows.
"Guys are guys and girls are girls," Lohr said. "There is no in-between."
After the assembly, Lohr was informed that he wasn't going to be allowed to walk in KHS's graduation ceremony this Saturday.
Lohr is insistent that he meant no harm by the statement – and that even though he was aware of the potential controversy that it could create, he wasn't targeting anybody.
Reports from the school paint a picture that is slightly different from Lohr's account.
Due to Family Educational Rights and Privacy Act (FERPA), the specifics of the incident that directly related to a specific student are not allowed to be spoken about.
However, the specifics of the assembly and what happened before it have been discussed widely.
According to multiple reports from staff at the school, the seniors who prepared statements for the assembly were told that their statements couldn't contain slurs or racial remarks, among other requirements.
According to several members of the KHS staff, the statements were then vetted before the students presented them.
It has also been reported that Lohr and the other students were told not to go "off-script" from their statements during their time to speak and that is what Lohr allegedly did – and it was him going off-script that allegedly got him into trouble, not necessarily what he had said.
During his interview with the Shoshone News-Press Lohr adamantly denied that his statement was reviewed or that he was forewarned about his statement being potentially controversial prior to presenting it.
However, during an interview on Thursday night with the Idaho Freedom Foundation, Lohr stated, "I had wrote something before, and I decided to change my statement. About an hour before, they had given our cards back."
This appears to be a direct contradiction to the previous statement that he made about whether or not his statement had been reviewed before he presented it to the student body.
"I was never told that I couldn't say what I said," he told the News-Press, "and I didn't find it to be offensive to anybody – and I didn't direct it toward any groups specifically."
Lohr will openly tell you about some of his exploits as a high schooler, including his participation in a senior prank where the front of the high school was defaced with toilet paper, illicit messages written on the brick walls, and a dead turkey – which landed him and several other members of the graduating class in some hot water. Reportedly, the students involved in the prank were told by KHS administration to keep their noses clean for the remainder of the school year otherwise they wouldn't be allowed to walk in the graduation ceremony.
"They informed me that they think I'm going to have an outburst at graduation," Lohr said. "I get the senior prank thing – but that was more of a group thing. I haven't had a problem all year. I just think my message was taken the wrong way."
In the wake of the decision by the school to not allow Lohr to participate in the graduation ceremony, accusations have been leveled against the Kellogg School District that they are restricting Lohr's freedom of speech.
"I feel that I shouldn't be punished for believing in something that I believe," Lohr stated. "It's more that people took it the wrong way. Everyone can speak freely, I can't see why I can't voice my opinion."
The heart of the matter really comes down to where the truth lies.
If the school did warn Lohr prior to delivering his statement, and the punishment is for the act that was committed, not what was said – they would be within their rights to have punished him.
However, if Lohr wasn't warned prior to delivering his statement and is being punished for what he said, is the school out of line?
That answer comes down to beliefs.
Lohr also fervently believes that the teachers would've stopped him from participating altogether if they had known what his statement was going to be beforehand.
Public schools do have the responsibility to protect all of their students from potentially harmful speech – including those who identify in ways that don't line up with more traditional views.
Comments circulating the community and social media allude to the Kellogg School District giving in to "woke culture" with their decision, however, due to FERPA law, the school is expressly forbidden from responding to any of these accusations unless Lohr were to waive his FERPA rights.
According to the U.S. Department of Education, when a student turns 18 years old or enters a postsecondary institution at any age, the rights under FERPA transfer from the parents to the student – these rights include all of the student's educational records, including disciplinary records.
Lohr hopes that the school will change its mind and that despite the allegedly unintended controversial nature of his comments he harbors no ill will toward any marginalized groups.
"I would love to walk in my graduation ceremony. I don't believe that I should be punished for what I said. I wasn't directing it at anybody or any groups, it's just something that I believe in," Lohr said. "Kids nowadays really support gay people, transgender people, and it wasn't targeted at that but there's a lot of confusion about genders in the world today and I figured that underclassmen might find something in me saying that. There's a lot of support for other genders and other groups, but yet I don't see any support for people who just believe in two (genders). I don't have any hatred toward gay people or transgenders – just like I hope they wouldn't have any resentment toward me for believing what I believe."
Several social media posts have been in regard to a student walk-out at Kellogg High School on Friday morning at 9:45 a.m.
Recent Headlines
---