Marty and Max: VA loans among products offered by Mountain West Bank branch in Wallace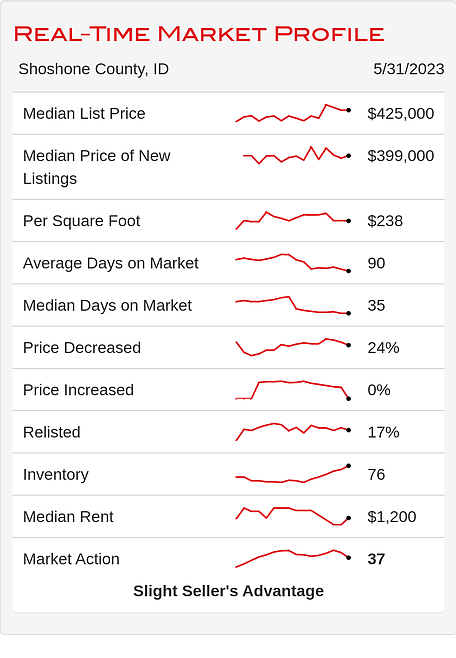 WALLACE — Mountain West Bank, a division of Glacier Bank, is making its mark on Wallace and the greater Silver Valley with the opening of its new branch, providing personalized customer service and an array of financial products and services. As part of the bank's commitment to the community, it focuses on mortgage lending, including specialized services such as VA loans.
Under the leadership of branch manager Gina Doerschel, Mountain West Bank is dedicated to serving the individuals and businesses of the Silver Valley. The bank's comprehensive offerings include checking and savings accounts, as well as personal and business loans. Recognizing the significance of homeownership, the bank has prioritized mortgage lending as a key service.
"Homeownership is more than just a financial investment; it represents stability, security, and a place to create lasting memories," Doerschel said. "We understand the profound impact that owning a home has on individuals and families, and it is our mission to help make that dream a reality for our customers."
Lisa Ellison, a seasoned mortgage loan originator with more than 30 years of experience, concurs. She heads the mortgage department at the Wallace branch and said the bank strives to provide a seamless home-buying experience for its customers with an emphasis on local processing, local underwriting, and competitive interest rates.
"At Mountain West Bank, we understand that buying a home is a significant milestone in our customers' lives," Ellison said. "Our goal is to guide them through the mortgage process with expertise and care, ensuring a smooth and stress-free experience. We take pride in offering personalized service and leveraging our local processing and underwriting capabilities to expedite the loan approval process. Coupled with competitive interest rates, we strive to make the dream of homeownership a reality for our valued customers."
Among the range of mortgage loan products available, Mountain West Bank proudly offers VA loans. Ellison said these loans come with attractive benefits, including low interest rates, flexible terms, and no-down-payment requirements.
"The bank's aim is to make homeownership more accessible and affordable for those who have selflessly served their country," Doerschel said.
In a heartfelt gesture, Mountain West Bank demonstrates its commitment to veterans with a meaningful initiative. For every mortgage loan provided to a veteran, the bank donates $250 to Newby-ginnings of North Idaho, Inc. Founded in October 2013 in honor and memory of SPC Nicholas Newby, a fallen soldier, the nonprofit organization is dedicated to assisting veterans and their families in need.
Newby-ginnings provides essential resources, peer support, and referrals to agencies for veterans, active service members, and Gold Star Families who are facing financial challenges, dealing with the VA system, and grappling with health issues, PTSD, TBI, and relationship problems. The organization, which has enrolled more than 5,300 active servicemen and women and Gold Star Families, operates out of a 5,700-sq.-ft. facility in Post Falls, Idaho.
"By extending a helping hand, Newby-ginnings ensures that those who have sacrificed for our freedom receive the necessary support to rebuild their lives," Doerschel said.
Mountain West Bank's commitment to the cause has resulted in a donation of $89,750 to Newby-ginnings thus far.
"The bank initiated the $250 donation program in November 2018 as a way to give back to those who have bravely served the nation," Doerschel said. "Mountain West Bank firmly believes in the importance of supporting veterans and aims to be an integral part of the Silver Valley community."
She said by combining a focus on customer satisfaction, community involvement, and a range of mortgage products tailored to meet the needs of veterans, Mountain West Bank is well-positioned to become a trusted and valued member of Wallace and the surrounding area.
Mountain West Bank was founded in Coeur d'Alene, Idaho, in 1993. It is a division of Montana-based Glacier Bank, a wholly owned subsidiary of Glacier Bancorp Inc. (NYSE: GBCI) that operates 222 offices in 144 communities in Montana, Idaho, Utah, Washington, Wyoming, Colorado, Arizona, and Nevada.
Glacier Bancorp has been ranked in the top 20 Best Banks by Forbes. While S&P Global Market Intelligence provides the data, the rankings are done separately by Forbes
Recent Headlines
---