Marty and Max: Mid-June Real Estate Update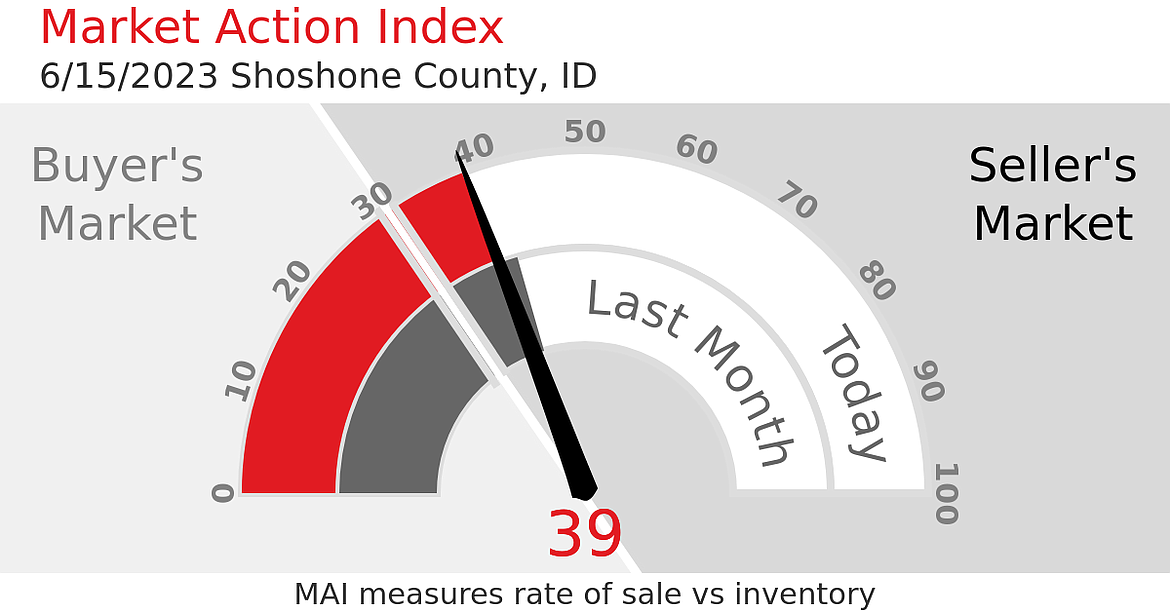 We have been discussing how the real estate market is reacting to the interest rates hovering at 7% and following are our expert's thoughts.
Sales volume has dipped as rates moved up. Home buyers hold off buying when payments are more expensive. Rates have inched lower in the last few weeks but they continue to hover around 7%. There are fewer sales than when rates were closer to 6%. The sales rate did get a slight bump after the Memorial Day holiday, however, the bounce was not that strong. We are no longer gaining ground on the sales pace from last year like we had been for the first five months of the year. What we have to watch is how this slowdown compares to last year's slowdown. In July last year, the housing market slowed tremendously with both sales volume and sales prices moving lower.
We are at the peak of the home-buying season. There are 443k single-family homes on the market, up 1.5% over last week, and 11.7% over last year. By July we should have negative year-over-year inventory changes. The trend is that home buyers don't buy when conditions are not in their favor. Historically when buyers stop buying inventory spikes.
By mid-June in most years, more sales are completing than are starting when homes under contract reach the seasonal peak, which is exactly what happened this week. There are currently 389k homes under contract which is 3% fewer than last week and 15% fewer than this year at this time.
The median price of new single-family homes rose a bit this week to $454k. June is normally the peak for home prices and we can expect lower prices beginning in July. Home prices of homes under contract remain steady. New pending home prices are up 1%. The impact of the interest rates has shown up first in the sales volume but not yet in sales price.
If mortgage rates drop a bit then the transaction volume should increase and inventory should decrease and we should not see price reductions. Currently, sellers are not panicking and they have been hesitant to reduce prices due to inventory levels. Price reductions hover around 30.7%, up 40 basis points from last week which is normal for June. Last year price reductions soared to 180 basis points per week.
SHOSHONE MARKET STATISTICS:
This week the median list price for Shoshone County, ID is $399,000 with the market action index hovering around 39. This is less than last month's market action index of 42. Inventory has held steady at or around 51.
REAL-TIME MARKET PROFILE:
Median list price: $399,000
Median price of new listings: $425,000
Price per square foot: $215
Average days on market: 73
Median days on market: 28
Price decreased: 27%
Re-listed: 10%
Inventory: 51
Median rent: $1,200
Market action: 39
MARKET SEGMENTS:
Each segment below represents approximately 25% of the market ordered by price.
Median Prices by Segment:
TOP: $799,900
UPPER: $439,000
LOWER: $328,000
BOTTOM: $192,500
Recent Headlines
---