Verne Blalack, 84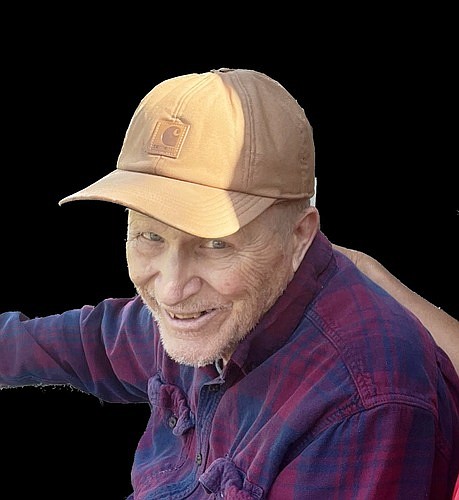 Verne was a man of great character, an adventurer and a philosopher. He climbed mountains, explored caves and did white-water canoeing. He went to the University of Idaho, where he met and married Judy, the love of his life, for 62 years. A world traveler, he loved learning, reading and teaching.
Following several years of fighting the effects of vascular dementia, he lost the battle June 17, 2023, after being admitted to Shoshone Medical Center with pneumonia. He was born Oct. 4, 1938, in Spokane, Wash. His mother, Alpha Evelyn Blalack, was attended by a lady obstetrician while his father, George A. Blalack, remained at a logging camp on Dudley Mountain. He grew up in Cataldo, Idaho.
Verne was the first of his clan to graduate from college. He paid his way by being a logger in the summer. He has four college degrees (BS Ed, MA in Science Ed, BA in Geography, BA in Economics). Before retiring at the age of 50, he earned his livelihood by teaching at the high school and junior high levels, working at construction jobs and running and owning a family business, a Montgomery Ward catalog store that closed in 1986. Many will remember him running around in "Old Blue" installing chain link fencing throughout the Silver Valley.
He helped found the Silver Valley Habitat in 1993. As a volunteer, he served as treasurer, vice president, creator and chair of the retainment & recruitment committee and was a framing supervisor for all the Habitat builds.
In 2009, the affiliate joined the Fuller Center for Housing — going back to the original grassroots. Verne continued volunteering as a construction supervisor until he realized a dream when he opened the ReUse Store in Smelterville — a successful recycling center. It eventually closed due to Verne's illness.
He also served as a community flood control leader and received a recognition award from Kootenai County and the Kellogg Elks Citizen of the Year. Together with his wife, Judy, they received an Award of Harmony, the Community Star Award and the Dare to Imagine Lifetime Volunteer Award. Verne was an important factor in providing adequate shelter for people in need.
He is survived by his loving wife of 62 years, Judith Blalack, and three children, George (Melody) of Ewa Beach, Hawaii; Tallis (Katherine) of Los Altos, Calif., and Dawn (Nathan) of Pendleton, Ore.; brothers Carl and Arliss, both of Cataldo; 10 grandchildren; 10 great-grandchildren and many nieces and nephews.
In lieu of flowers, memorials can be donated to Silver Valley Fuller Center for Housing, P.O. Box 338, Smelterville, ID 83868, or to the charity of one's choice.
A memorial service will be held Saturday, June 24, 2023, at 2 p.m. at the Cataldo Mission.
Memories of Verne and messages of condolence may be shared with his family online at www.shoshonfuneralservice.com. Shoshone Funeral Services, Kellogg, is assisting the Blalack family with arrangements.
Recent Headlines
---