Dennis Leroy Spencer, 82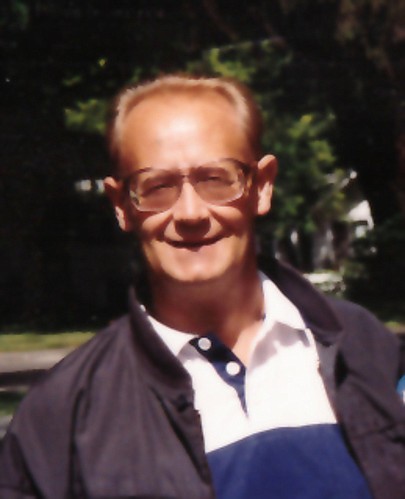 Dennis Leroy Spencer passed away June 21, 2023, in Coeur d'Alene. He was born Dec. 11, 1940, to Edwin William and Elizabeth Florence (Winters) Spencer in Thermopolis, Wyo. He was the youngest of eight children. The family lived in Wyoming and Utah until his mother moved with the younger siblings to North Idaho in the late 1940s.
Denny graduated from Coeur d'Alene High School in the Class of 1959. He joined the United States Air Force in January 1960 and served until 1963. He was stationed in Great Falls, Mont., with a short stint in Madrid, Spain. He worked as a crane operator at Kaiser Aluminum in Trentwood, Wash., retiring in 1994 after 30 years of service.
He married Nathel Harreld in 1963, with whom he had one daughter, Michelle. Many summer days were spent boating and fishing on Lake Coeur d'Alene and swimming at Sanders Beach. Denny married Ruth Bowler in 1991, and they moved to Kingston in 1996, where he enjoyed camping on the North Fork of the Coeur d'Alene River and also at Farragut State Park. He also enjoyed exploring forest service roads and finding the elusive huckleberries.
Denny was preceded in death by his three brothers, Lawrence, Leslie and Lester; and two sisters, Elsie Dial and Marjorie Heiydt. He is survived by his wife, Ruth; daughter Michelle Spencer; sisters Donna Spencer and Wilma Duclos; and several nieces and nephews. He is also survived by four stepchildren, Cindy (Mike) Judd, Bryan (Mary) Bowler, Sonia (Stan) Jansen and Serena (Duane) Brison; nine grandchildren, Catherine (Isaiah) Neustrom, Ann Bowler, Victor (Lauren) Bowler, Robby (Jessica) Jansen, Ricky (Melissa) Jansen, Jon Jansen, Rebecca (Zack) Talken, Amanda (Kirby) Barnhill and Arthur Brison, and three great-grandchildren.
There will be a service for the family at 1 p.m. June 28, 2023, at Yates Funeral Home in Coeur d'Alene followed by graveside with military honors at Riverview Cemetery.
In lieu of flowers, please consider making a donation to Idaho Youth Ranch or Lutheran Hour Ministries.
Please visit Denny's online memorial and sign his guestbook at www.yatesfuneralhomes.com.
Recent Headlines
---