Laura Good, 71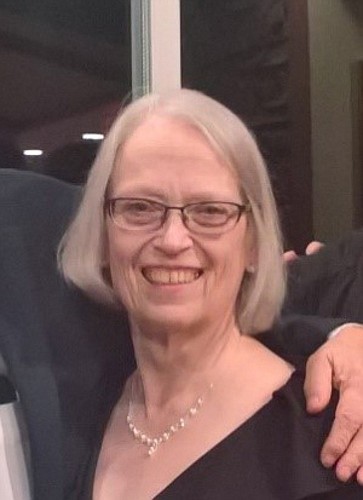 Laura J. Good, 71, of Hayden, Idaho, passed away peacefully Sunday, June 4, 2023, at her home. Laura was born July 2, 1951, in Coeur d'Alene, Idaho, to proud parents, Joseph and Margaret Hocevar. She graduated from Immaculate Heart of Mary High School in 1969 and then married Alan Nielsen, the same year with whom she shares three children. She later married her beloved Richard "Dick" Good.
A lifetime Coeur d'Alene resident, Laura was devoted to her family and volunteered in both the Boy Scouts and Girl Scouts, Little League baseball and was an avid crafter. She loved animals and being in the outdoors, spending many summers working with her husband as a camp host. She was a lifetime member of the VFW Auxiliary Post 889 and 1675.
Laura was preceded in death by her parents, Joseph and Margaret; her brother, Charles; and her in-laws, Lester and Pearl Good. She is survived by her husband of 21 years, Richard "Dick" Good; her children, Joe Nielsen of Williston, N.D.; Daphne Conner (Kurt) of Coeur d'Alene, Idaho; and Eric Nielsen (Jennifer) of Clermont, Fla.; step-daughters Monica (Josh) Crosby of Tomball, Texas, and Brandie (Josh) Lecour of Kinder, La.; 10 grandchildren; and four great-grandchildren.
Memorial Services will be held from 11 a.m. to 2 p.m., Thursday, July 20, 2023, at Kellogg Elks Club (202 McKinley Ave. Kellogg, Idaho 83837). Laura's final resting place will be at the Coeur d'Alene Memorial Gardens in Coeur d'Alene.
The family asks that any donations be made in Laura's name to either Catholic Charities or Kootenai Humane Society https://www.companionsanimalcenter.org/.
Please visit Laura's online memorial and sign her guestbook at www.yatesfuneralhomes.com
Recent Headlines
---