Karen Lee McNamee, 71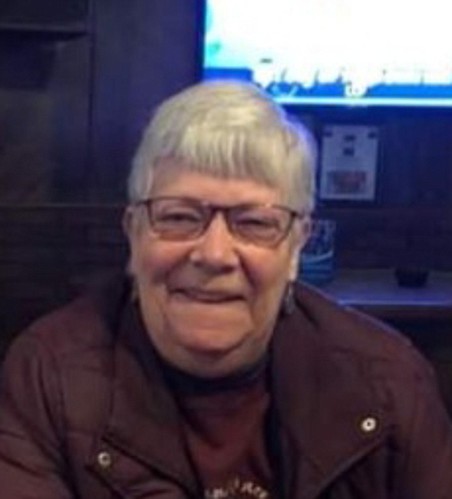 Karen Lee (Cruzan) McNamee, 71, of Osburn, Idaho, passed away surrounded by loved ones at the Schneidmiller Hospice House of Coeur d'Alene battling a fight with cancer.
She was born in Wallace, Idaho, to William and Elma Cruzan.
She was raised in Saltese, Mont., and later moved to Wallace, where she married in 1968. She had five children, Sherry, Daniel, Brad, Julie and Angela Chapman!
She divorced, and in 1997 she met the love of her life, Maurice McNamee Jr., and they were married Feb. 1, 2000. Maury was so good for her, they were known for being the best and cutest couple in town! Maury had a big heart and loved her so much!
Her biggest enjoyment in life was camping with family, grandchildren and friends. She never underestimated a gigantic fire with a relaxing Bud Light in her hand while the grandkids were running circles around the pit.
As a bartender, she worked at several local pubs in the Silver Valley, which included the Turf, Metals, Pine Creek Tavern all the way to the Montana Bar in Saltese. She also was honored to be a maid at the Oasis Brothel in Wallace.
She was such a caring and giving person and always put people before herself. Her glamorous smile would melt right through you. Her personality supplied her with several nicknames including: "George," "Carrots" and "Turtle."
Karen is survived by her husband, Maurice; daughters Angela of North Osburn, and Julie (Shane) Orton of Pinehurst; twin sister Linda (Bill) Croston of Osburn; brothers Fred (Teresa) Cruzan of Wallace, Bill (Cindy) Cruzan of Osburn, Danny (Donna) Cruzan of Pinehurst and Terry Cruzan of Kellogg; numerous grandchildren, great-grandchildren, nieces and nephews, and many dear friends including a lifelong best friend, Betty Scott.
She was preceded in death by her parents, William and Elma Cruzan; a daughter as an infant, Sherry Chapman; sons Daniel and Bradley Chapman; and son-in-law Jess North.
A celebration of life will be held at 3 p.m., Sunday, July 23, 2023, at the Elks Lodge in Wallace (419 Cedar St. Wallace, ID 83873). A taco bar will be provided. Mexican dishes and desserts are welcomed at the potluck.
Memorials may be sent to the Schneidmiller Hospice of North Idaho (2290 W. Prairie Ave. Coeur d'Alene, ID 83815) or to the Wallace Elks Christmas Fund (419 Cedar St. Wallace, ID 83873). Please visit Karen's online memorial and sign her guestbook at www.yatesfuneralhomes.com.
Recent Headlines
---