Myles Lawley, 2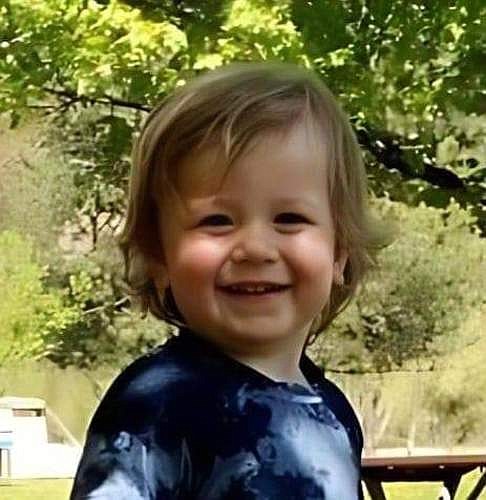 Myles Jace Lawley, a vibrant and spirited 2-year-old boy, left us far too soon, on May 17, 2023, leaving our hearts heavy with grief. He was a bright ray of sunshine in our lives, and his untimely departure has left us with an indescribable sense of loss. We choose to celebrate the life of a precious little soul whose love for life, his grandpa and his sisters brought immeasurable joy to those who had the privilege of knowing him.
One of Myles' greatest joys was spending time with his beloved grandpa. Together, they shared countless adventures, forming an unbreakable bond that surpassed the boundaries of age. Whether they were digging in the backyard, singing "I Like to Move It," picking dandelions or simply sharing quiet moments of love and laughter, their connection was a source of endless joy for both.
Though Myles' time with us was far too brief, his impact on our lives is immeasurable. He taught us to appreciate the beauty in the world, to find joy in the smallest of things and to cherish the bonds we share with our loved ones. The memory of his infectious laughter and his love for his grandpa will forever remain etched in our hearts.
During this time of deep sorrow, let us find solace in the love and memories we hold dear. May we come together as a community to support one another and honor the life of this remarkable young soul. As we mourn the loss of Myles, may we also celebrate the light he brought into our lives and carry his spirit forward, reminding ourselves to live each day with the same joy and wonder that he embodied.
A celebration of Myles' life will be held at 1 p.m., Friday, June 30, at the Silver Valley Worship Center in Smelterville, Idaho.
Recent Headlines
---